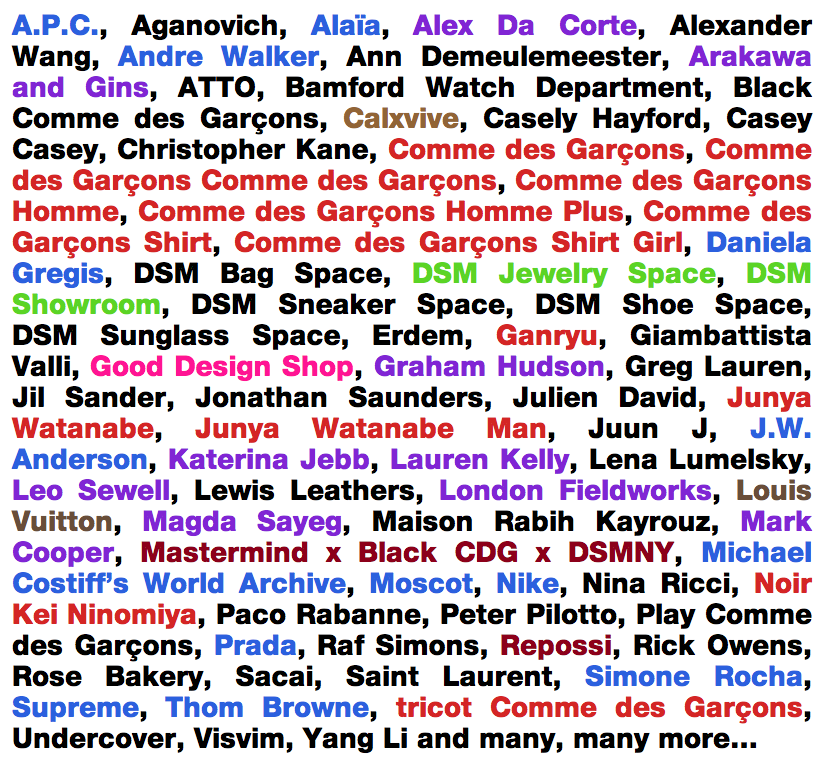 76 Reasons Dover Street Market NY is Going to be Awesome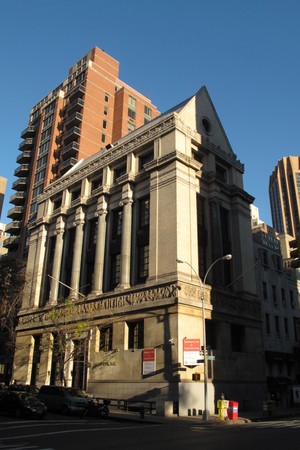 There's not much that can be said about Dover Street Market—or its founder, the reclusive Rei Kawakubo—that hasn't already been tried to be pulled out like teeth by the sartorial elite. We could count the number of veiled interviews this year alone with our fingers—if we weren't already rushing to flip through the rare pages—in which Kawakubo allowed for public comment. There was one with Suzy Munkes, a conversation with Style.com Matthew Schneier, a few brief words for System Magazine's second issue, and, for the most part, that was it. Bottom line is, she's very mysterious.
Now, Kawakubo's New York edition of Dover Street Market, a seven-story, 18,00 square foot store, opens tomorrow (Saturday, December 21) in perhaps one of Manhattan's least-posh neighborhoods: Murray Hill (the irony!). There is talk of a Louis Vuitton pop-up shop on the first floor, a Parisian-inspired Rose Bakery on the mezzanine (similar to the store's counterparts in Tokyo and London), and even a DSM x Prada exclusive collection. All of this, though, is just speculation. What we do know is that the store's epic stock-list has everything from A.P.C. denim for the everyday to Paco Rabanne couture. See the list of the first 76-known brands that the store will carry below (we're sure they'll be more), and we'll be sure to catch you at the opening.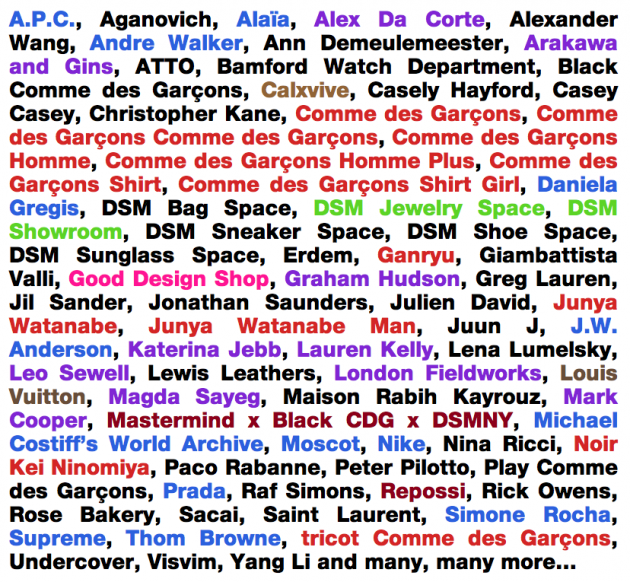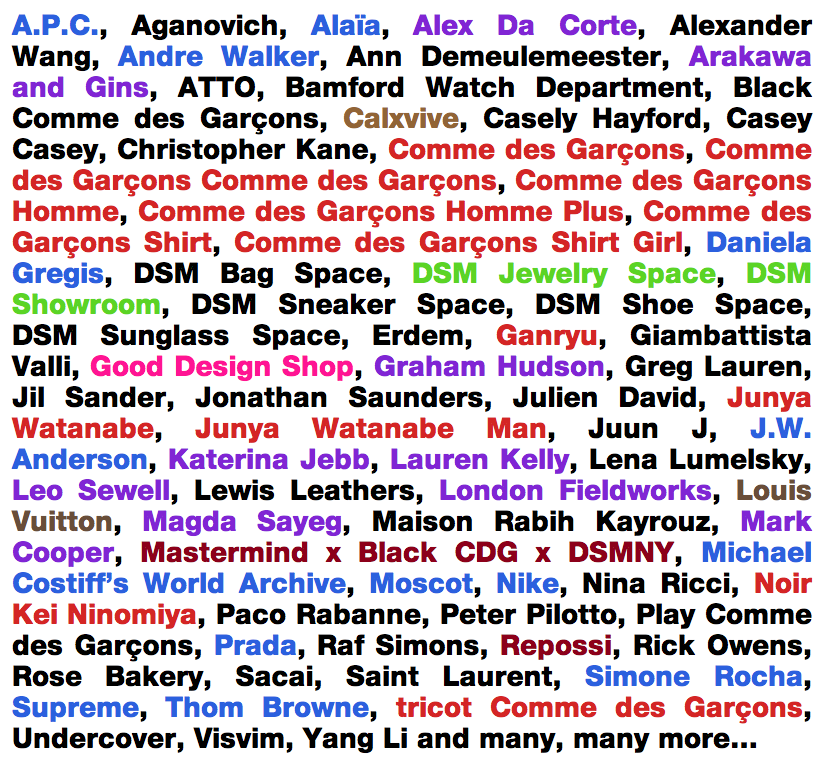 Dover Street Market New York opens at 160 Lexington Avenue on Saturday, December 21 from 11 AM – 9 PM.
Image courtesy of Dover Street Market.