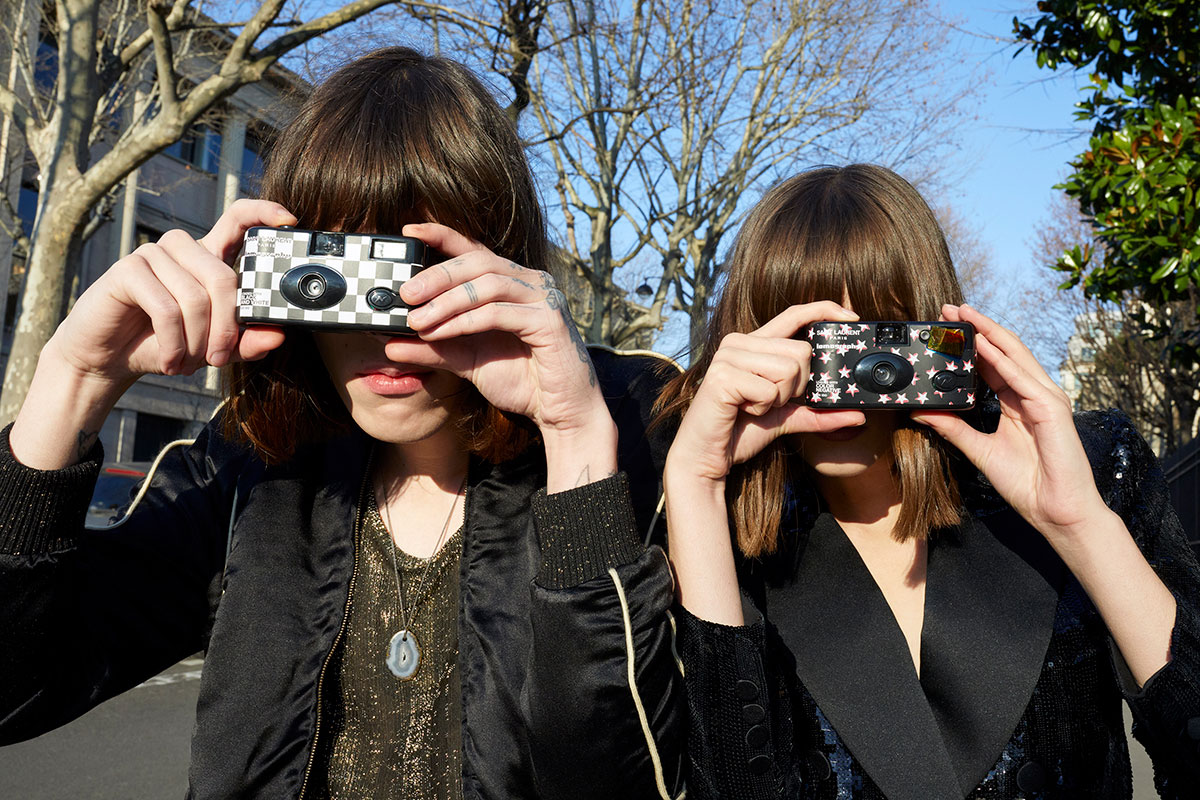 Saint Laurent is Making Film Cameras Now
If you've ever been curious about dabbling in amateur photography, now's your chance. Saint Laurent has partnered with creative photography agency Lomography on two limited-edition Simple Use Film Cameras. Each camera features a retro print — a checkerboard style comes preloaded with black-and-white film and a star-print model is loaded with color negative film, but obviously each can be reloaded with any type of compatible film.
These days, analog photos just hit differently when everyone else is digital manipulating their own pics beyond recognition. Now's a good time to pick up a camera and focus on composition and natural lighting. After all, no matter what else is going on, spring is right around the corner.
The Saint Laurent x Lomography Simple Use Film Cameras are available at the Saint Laurent Rive Droite stores in Paris and Los Angeles now.