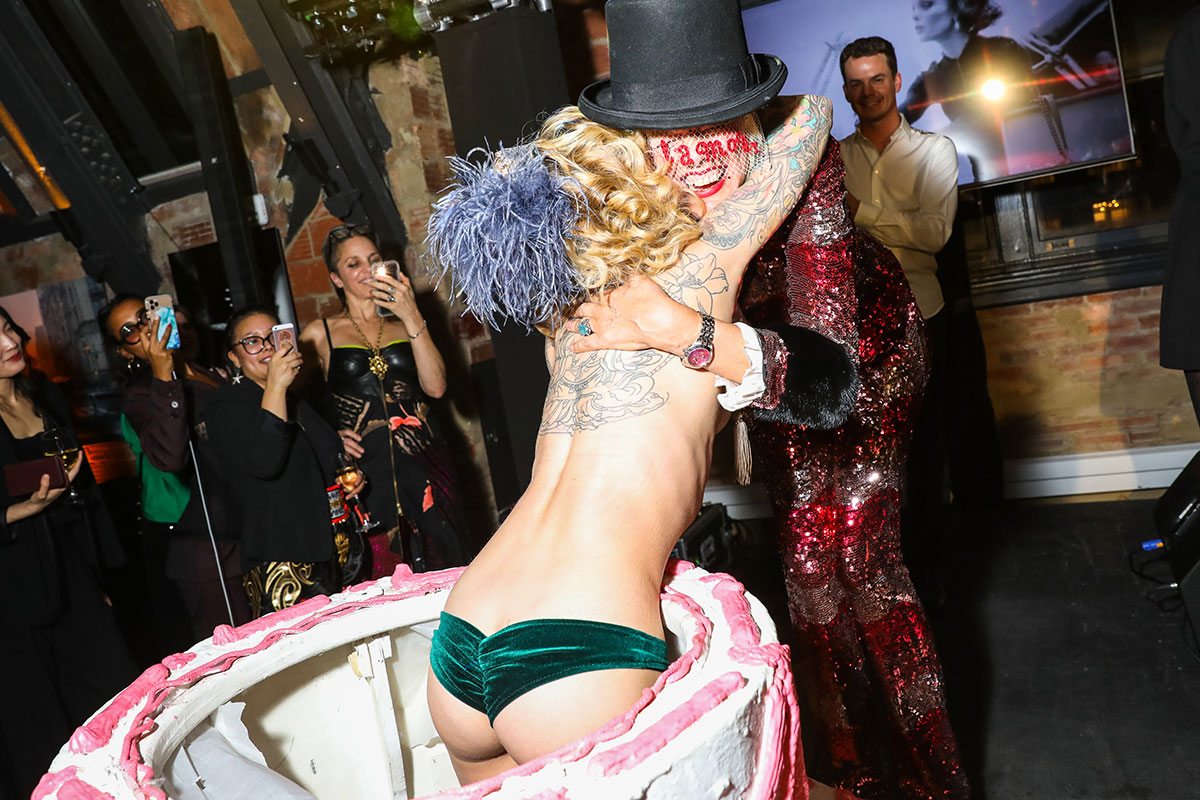 Ellen von Unwerth Celebrates New Exhibit at Fotografiska
The queen of capturing female sensuality, photographer Ellen von Unwerth is celebrating a new exhibition at New York's Fotografiska in the Flatiron District. "Devotion! 30 Years of Photographing Women" is the photographer's love letter to women through seven expressions: Play, Gender, Drama, Love, Power, Passion, and Lust. The German photographer, who has done campaigns for just about every fashion house from Dior to Chanel, loves to experiment with archetypes and stereotypes to stir emotions and create an intense commotion. The exhibit features von Unwerth's best shots, including those of Claudia Schiffer, part of the original supermodel crew, to today's starlets. She chose to celebrate the exhibit on January 18th on the 4th anniversary of the Women's March. And in a good fashion characteristic of the photographer, the party dragged late into the night with dancing, burlesque, and tons of unexpected surprises.
"Devotion! 30 Years of Photographing Women" runs through March 29 at 281 Park Ave South, NY 10010.