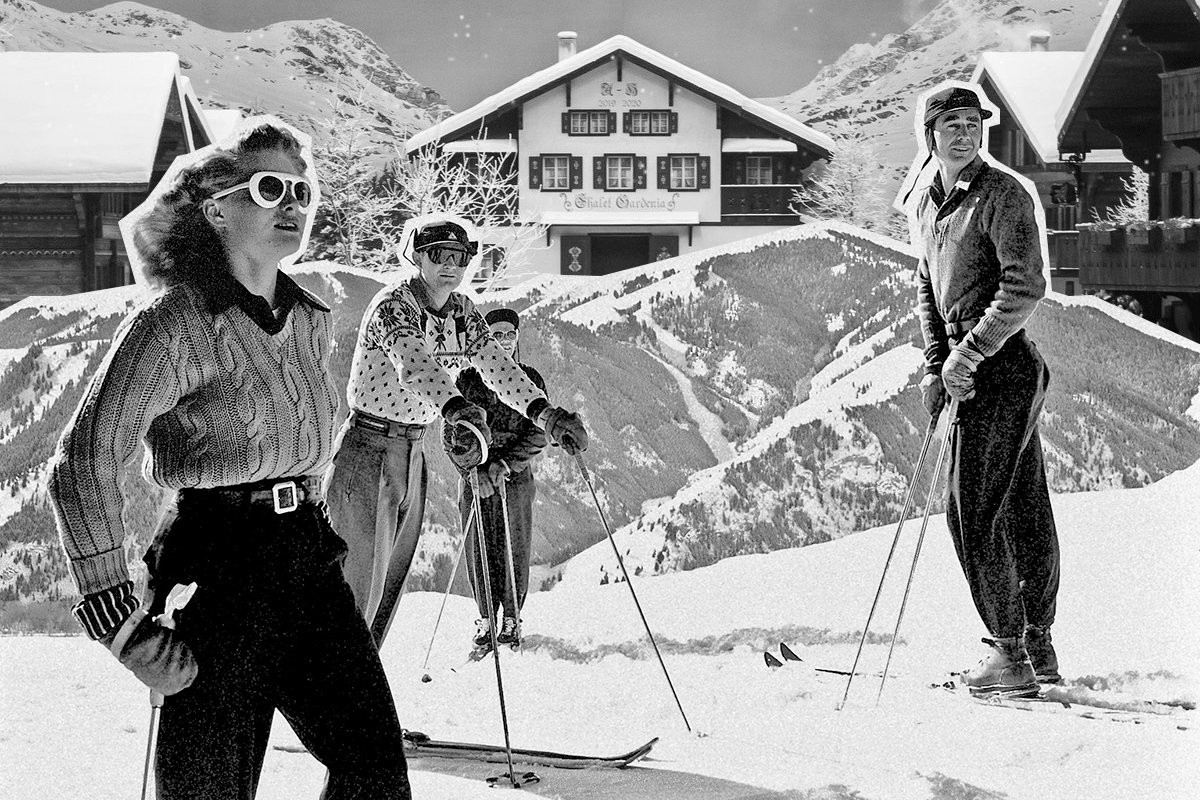 The Ultimate Winter Designer Ski List
Ski season is at its peak (no pun intended) and we've got you covered with this season's most coveted skis. Gone are the days of simply relying on two wooden planks — instead, we've got a slew of ultra-high-tech options lined up. Performance-tested and equally sophisticated, you might want to hang these up on the wall as decor instead of hitting the slopes. But despite your choice of hors-piste, versus après ski, or even couch sauntering, these pairs might inspire you to upgrade your ski game. See our list of this season's hottest skis below.
€7500, available at Saint Laurent Rive Droite store. 
It doesn't get more fashion-forward than a pair of black Saint Laurent skis make in collaboration with Zai. Available at the Paris store exclusively, this pair is perfectly subtle, clean, and sleek. It's also a pair we imagine Kim K or anyone in her family would sport.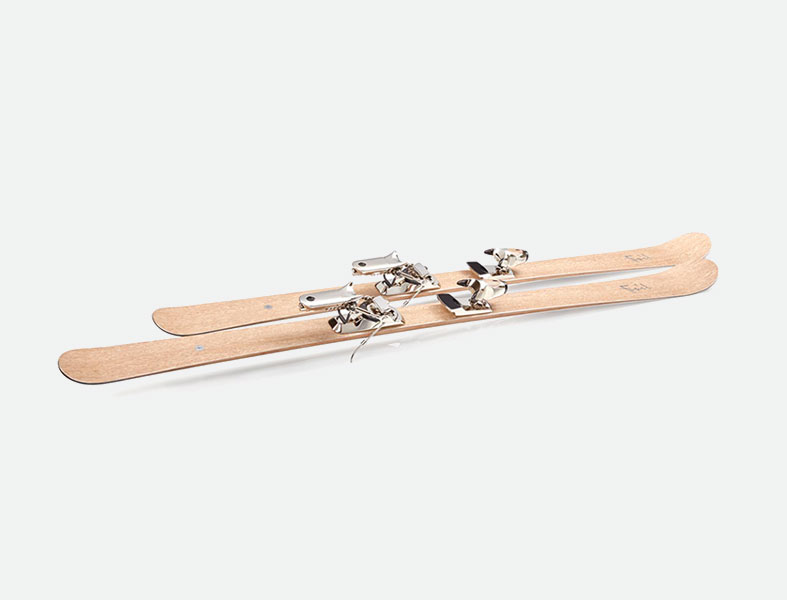 Available at foilskis.com. 
Foil skis are the industry ideal — the equivalent of being basically the Swiss watch of the sport. Extensively researched and masterfully crafted, the Pure Pleasure skis are meant to provide just that; the pure pleasure of the sport. If you fancy, you can even get a gold finish on your bindings.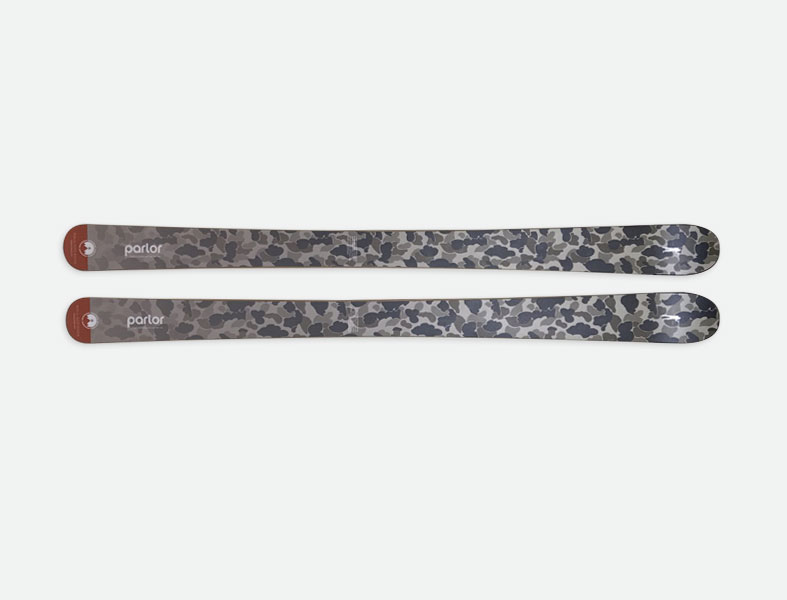 $1248, available at ParlosSkis.com.
The New England brands have collaborated on a pair of funky skis that combine high performance and style. The camouflage print offers a departure from the tradition of monochromatic skis. These are entirely handcrafted in Boston and equipped to handle all kinds of snowy terrain.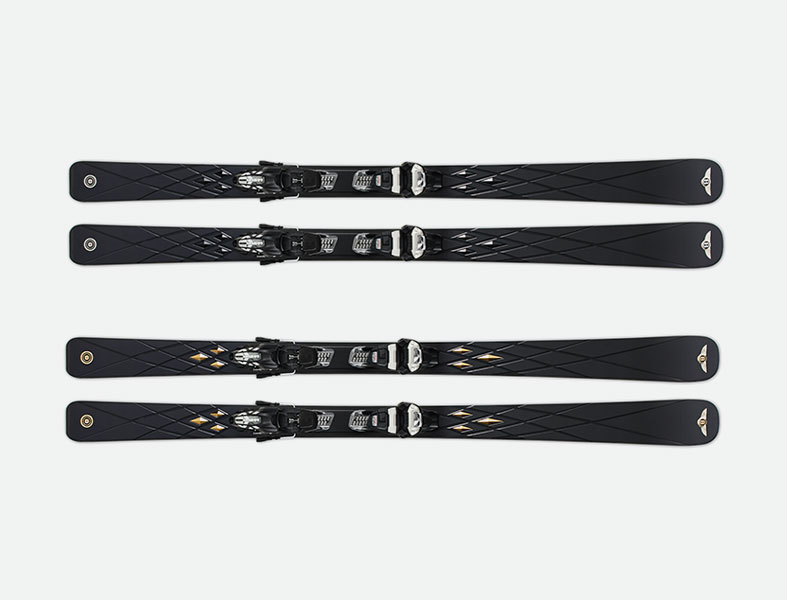 Black Diamond Edition, $2750, Centenary Edition, $3750, available at BomberSki.com.
In celebration of Bentley's 100th anniversary, the Centenary Edition and the Black Diamond Edition skis were custom-made with gold-plated inserts. Sporting the same kind of quality and performance as the legendary vehicle, this is a truly rare find.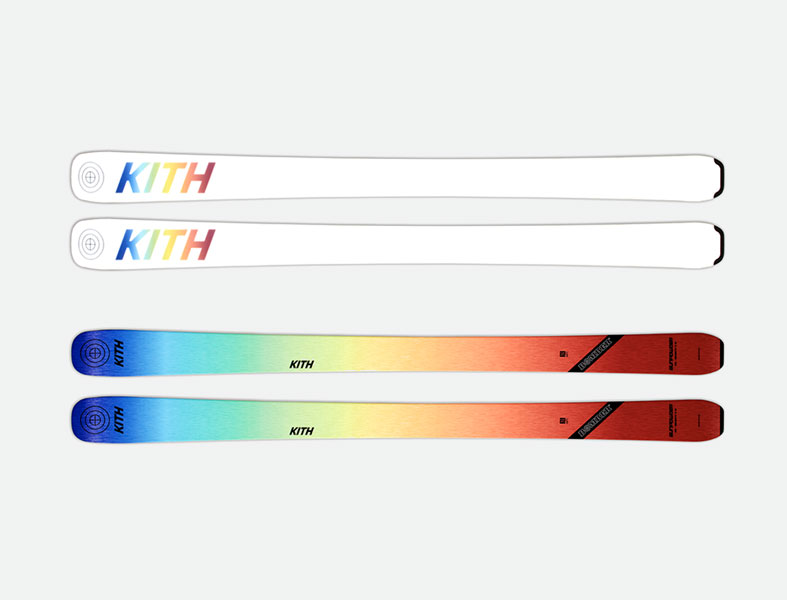 $1995, available at KITH.com.
Closing out our list with a burst of color, this collaboration pair is made for the backcountry and effortless gliding through all kinds of ski conditions. It's surely a professional level ski ready to maneuver soft snow ad powder no matter what the slopes throw your way.