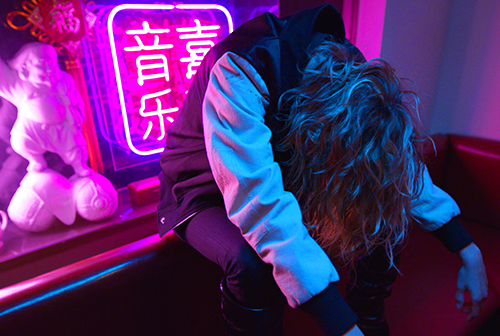 Saint Laurent Releases Fall 2017 Film
Video: Saint Laurent.
Purple neon lights, dimly-lit Tokyo streets, and a demonic geisha—it's hard not to be transported to Japan with Saint Laurent's latest video installation, produced as part of its Fall 2017 campaign. Directed by Nathalie Canguilhem, the fashion film, titled #YSL10, is the tenth of its series, which showcases the French fashion house's unique take on modern streetwear. The video, featuring models Dalibor Urosevic and Paul Manniez, is accompanied by a somber recitation of Oscar Wilde's "Her Voice," toying with our lucidity and consciousness while accentuating Creative Director Anthony Vaccarello's line among Tokyo's stunning sights.