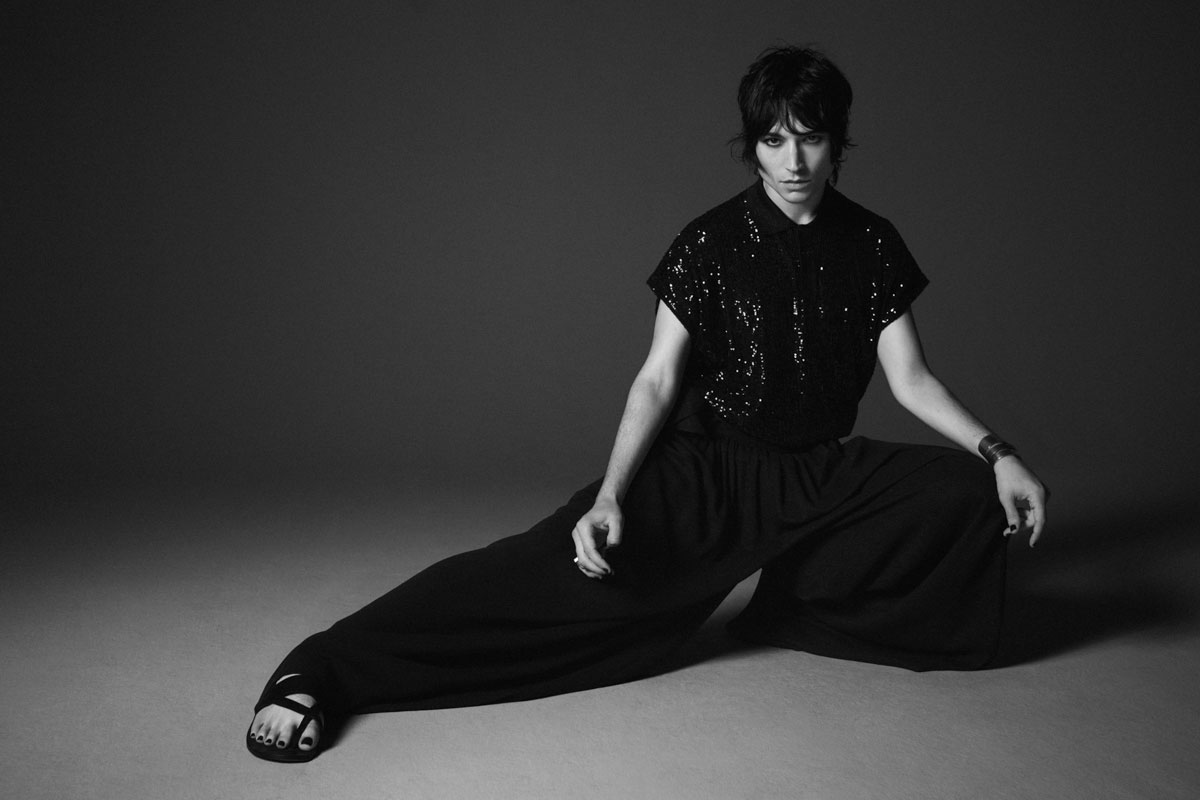 Ezra Miller Haunts the Saint Laurent SS '20 Campaign
Following in the footsteps of Travis Scott, Keanu Reeves, and the fashionable men before them, Ezra Miller is the newest face of Saint Laurent. The enigmatic gender-fluid actor stars in a classic black-and-white portrait campaign for the label's Spring/Summer 2020 collection shot by longtime collaborator David Sims. In one image, Miller sports a mystical sequin top and pair of billowy black trousers with matching painted black nails. Another look finds the star in an open button-down shirt, wearing lots of jewelry and a lustrous pair of high-waisted pants.
Since his cultural emergence starring opposite the similarly enigmatic Tilda Swinton in We Need to Talk About Kevin, Miller has continued to intrigue the public with his unique talents, taste for avant-garde fashion, and gender-fluid style that turns heads on every red carpet he steps on. In his latest role as a Saint Laurent shaman, it simply looks like the part he was born to play. Take a look at the campaign photos below.