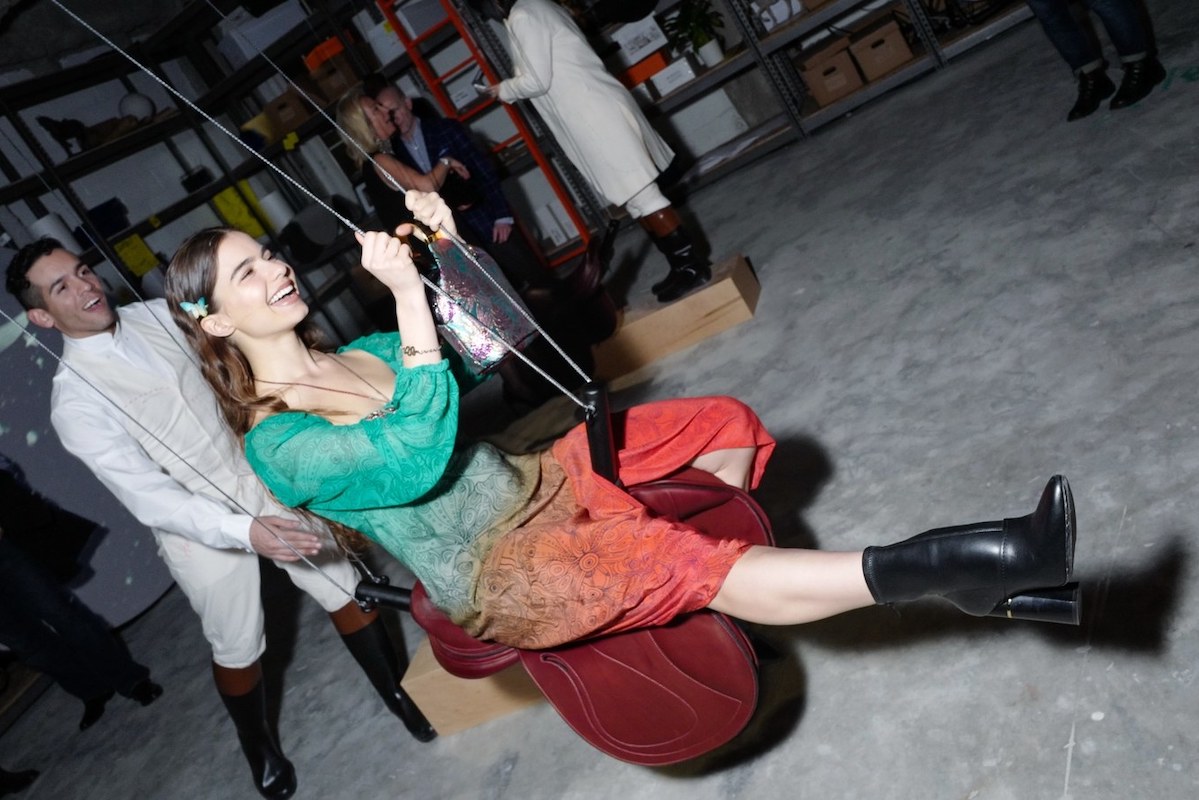 Hermès Celebrates Its Madison Ave Store Opening in 2022
Guests were slightly confused when they were invited to Hermès' annual bash across the street from the Madison Avenue store at 691 Madison Ave. Little did they know, the opposite building at 706 Madison Avenue is slated to be the French heritage brand's new five-story flagship, set to open in 2022. "Night of Creative Ingenuity," as the invite called, celebrated the behind-the-scenes production of the brand's product range in addition to the construction of the new store.
The coveted real estate was originally a bank building from the 1920's which has since been approved by the Landmarks Preservation Commission. The forthcoming store is being designed by RDAI, a Paris-based architecture firm founded by the late wife of Jean-Louis Dumas, the ex-CEO of the house. And the French-ness of the space was hard to miss with nearly most of the Paris-based team having flown over for the occasion. In particular, French journalist Sophie Fontanel was spotted in the crowd with other prominent figures like Martha Stewart enjoying some bubbly as well.
An illustration of the forthcoming store set to open in 2022.
Dubbed "Heurèka," the event was one of the first times that Hermès presented itself without the ultimate perfection in execution — it was about the process. Attendees were free to explore the construction site, playing with Hermès board games and discovering the methods in which the "Birkin" bag is constructed. Even the staff uniforms were just cutouts. The iconic foulards were also on display, with a dance crew parading through the crowd with the pieces. Jewelry, footwear, and plenty of bags were mixed in between the wooden poles and constructions. One was even invited to try out the saddles as swings, alluding to the brand's equestrian beginnings. Despite the purposefully in-progress presentation, everything was thought-through from the handmade signs, to the truffle aligot and tarte citron's served.