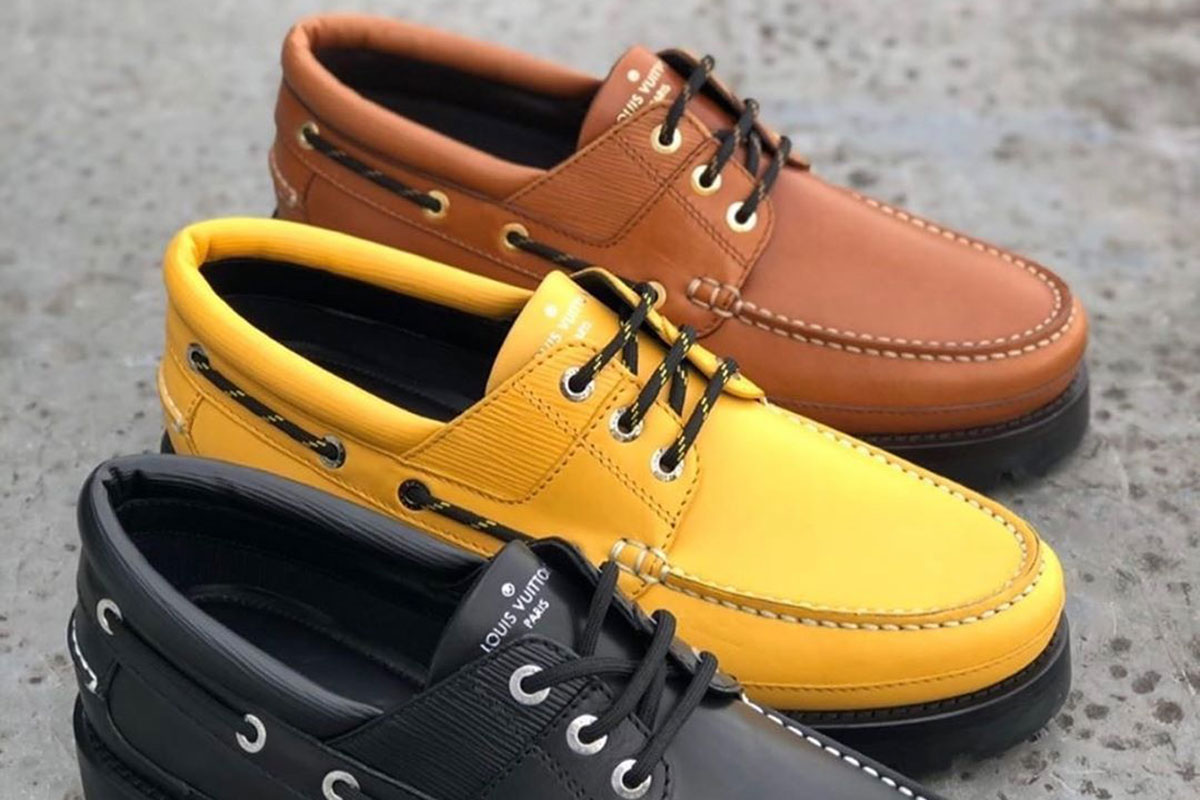 Louis Vuitton Boat Shoes Might Be The New Wave
The end of the reign of the sneaker might be sooner than you think. After enjoying a thorough renaissance under the creative direction of Virgil Abloh, who brought a certain freshness to the historic French label, Louis Vuitton is set to debut a new shoe style.
The footwear in question was teased earlier this week on Instagram with a photo by Mathias Patillon, the head of design for men's footwear at LV. While the designer has dabbled in streetwear and more formal tailoring, the new shoe is a departure from both. Based on the image, the new shoe is a durable Sperry-like loafer available in black, brown, and yellow. It's definitely one of the preppier styles to come from the label but also an indication that it's not afraid to push the needle. Is this new style just treading water or could boat shoes be the new wave? Only time will tell. As of now, no release date has been announced.