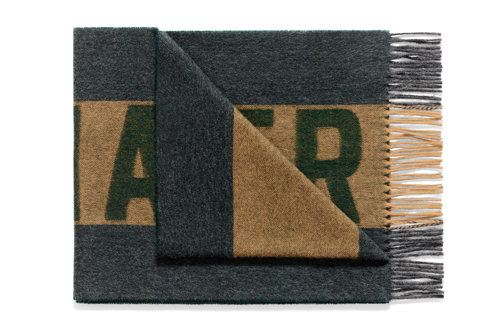 Navigating Fashion's New Moral Compass
The case has been made time and time again that dressing well can alleviate anxiety, aid mental health, and make you a happier person. The only caveat impeding these beneficial factors is not always feeling great about where or how you came across some of those more questionable choices hanging in the back of your closet (looking at you crocodile skin jacket). With social reform and a heightened ethical presence becoming the global "it" topic of pop culture today, here is a compilation of products that will make you look good and feel even better on the inside too.
1. Statement Scarves, Acne Studios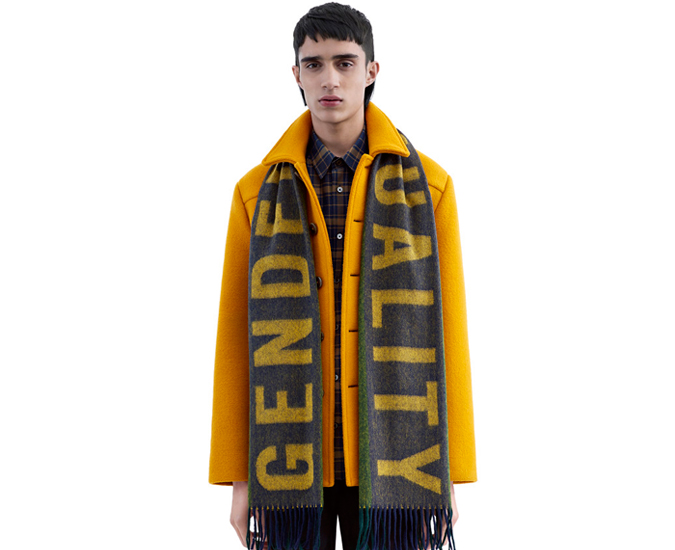 Image: Acne Studios.
Swedish fashion house Acne Studios embraces gender equality unabashedly with its Fall/Winter 2015 statement scarves. These rustic-tinted accessories bear powerful feminist slogans, such as "Woman Power" and "Radical Feminist," and when worn loosely over the shoulders, resemble classic suffragette from the late 19th and early 20th centuries. Represented in spruce green, toffee yellow, and coral red (among other colors), these football-inspired knitted scarves combine classic masculinity with feminist ideals.
$220. AcneStudios.com.