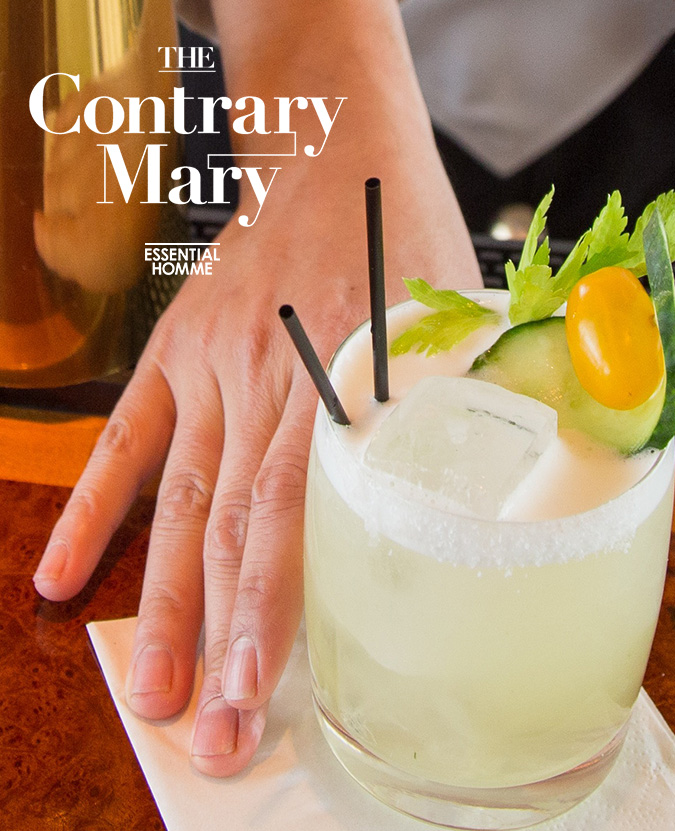 It's Been a Long Week: The Top of The Standard's Contrary Mary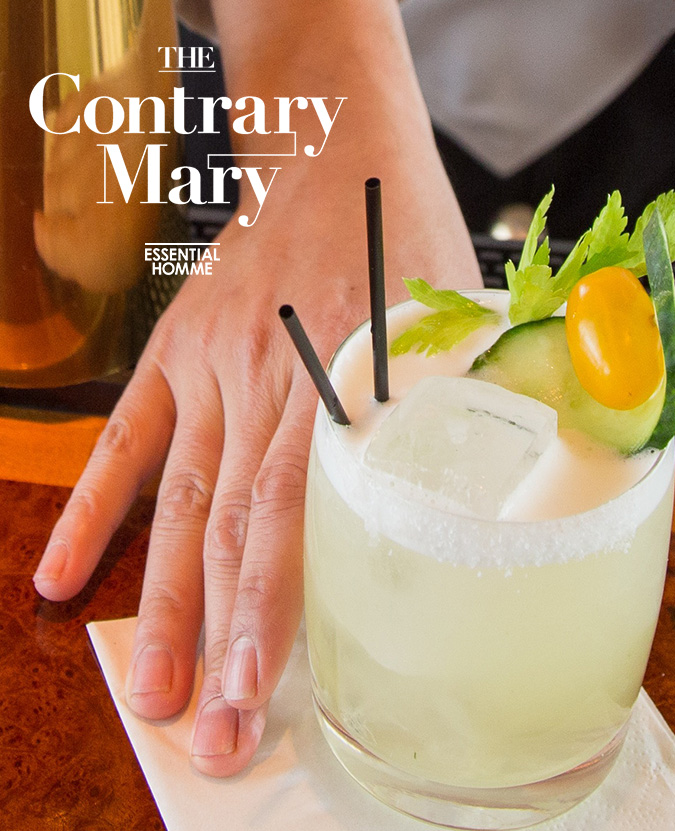 Image: Essential Homme, Neil Aline courtesy of The Top of The Standard.
As true believers of the work hard, play hard mantra, we present you with It's Been a Long Week, a weekly column aimed at awarding some liquid appreciation towards you for just being yourself, dammit. Make a glass or two on us, you deserve it.
WHAT
The Contrary Mary
Though you probably know it by another, more alliterate name, The Top of The Standard at The Standard, High Line in NYC is arguably as famous for the celebrities it entertains as the concoctions the beautiful bartenders readily swirl. As brunch season slowly dissipates until next Spring—and by dissipates we mean goes from five days a week to two—we look to the hotel's newly introduced Contrary Mary, a broken-down interpretation of the Sunday morning hungover favorite, with hopeful eyes and an open mouth.
HOW
Ingredients:
1 slice of cucumber (plus additional for garnish)
1 slice of celery (plus additional for garnish)
Pinch of parsley
1 basil leaf
Dash of Tabasco
0.25 ounces simple syrup
0.5 ounces strained lemon juice
3 ounces of tomato water (separate recipe)
2 ounces of vodka
Salt for rim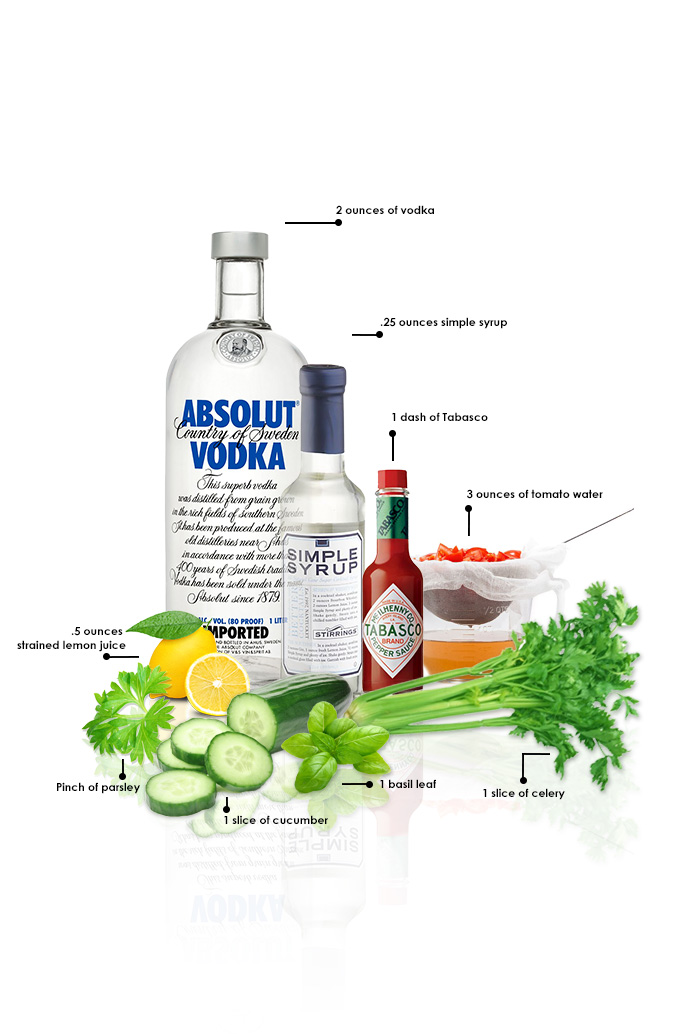 Image: Essential Homme, Absolut, Deborah Baker, Stirrings, Tobasco, Gourmet Garden, Science Health, Essential Health, SheKnows, Bon Appetit.
THEN
In a shaker, muddle one slice of both cucumber and celery, along with the of parsley and basil leaf. Follow with a drop of Tabasco, simple syrup, lemon juice, spiced tomato water, and Vodka. Shake and strain over ice in a salt-rimmed rocks glass. Finally, garnish with cucumber, celery leaf, and a golden grape tomato (optional).