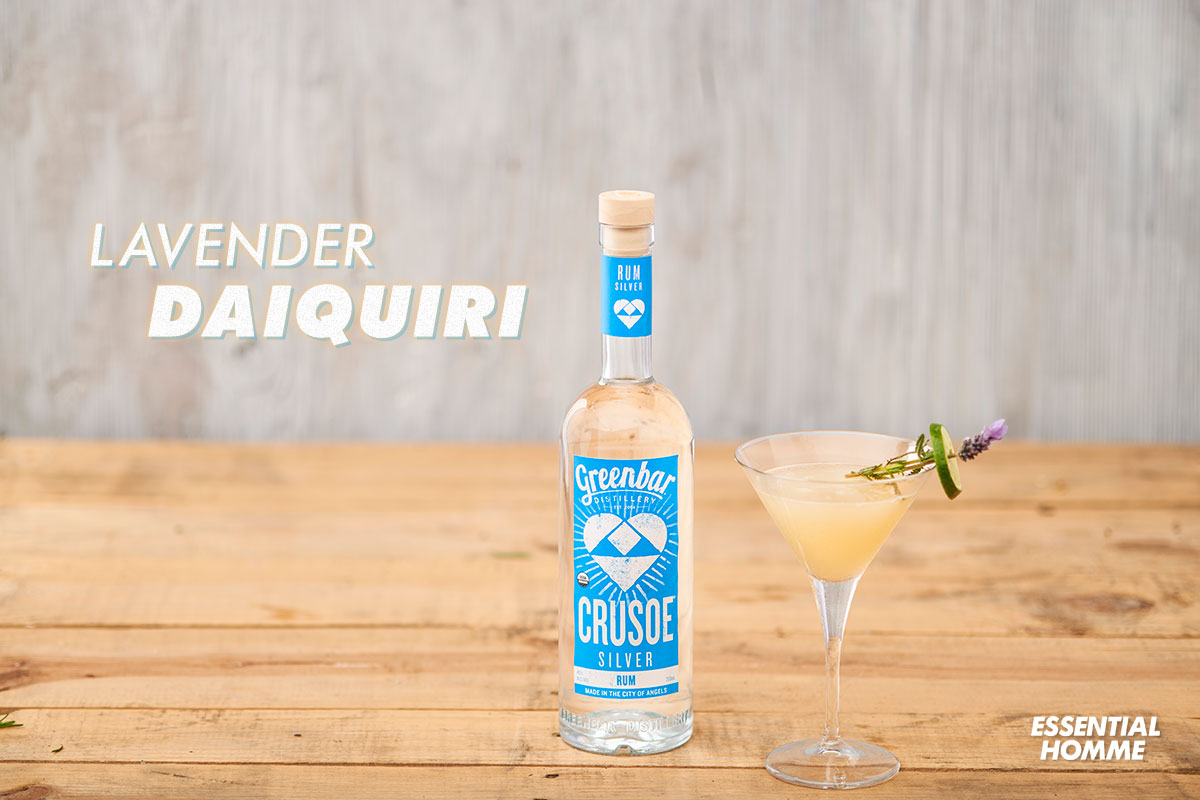 It's Been a Long Week: Lavender Daiquiri
As true believers of the work hard, play hard mantra, we present you with It's Been a Long Week, a weekly column aimed at awarding some liquid appreciation to you for just being yourself, dammit. Make yourself a glass or two, on us — you deserve it.
It's only February and we can already say that lavender cocktails will be a true hit in 2020 (as this is the second one we're featuring in the span of the month.) They're pretty, yummy, and remind of a carefree Provence that we are all yearning for. We've borrowed this daiquiri recipe from Greenbar Distillery in Los Angeles because it isn't the overly sweet bouquet that we are used to daiquiris being. Clean and refreshing, this daiquiri features a  balance between a sweet and floral cocktail in combining rum, lime juice, simple syrup, and lavender bitters. And it's quite easy to make–
Ingredients:
Cocktail Credit: Litty Mathews & Melkon Khosrovian
2 oz CRUSOE Silver Rum

1 oz Fresh Squeezed Lime Juice

1 oz Simple Syrup

2 dashes BAR KEEP Lavender Bitters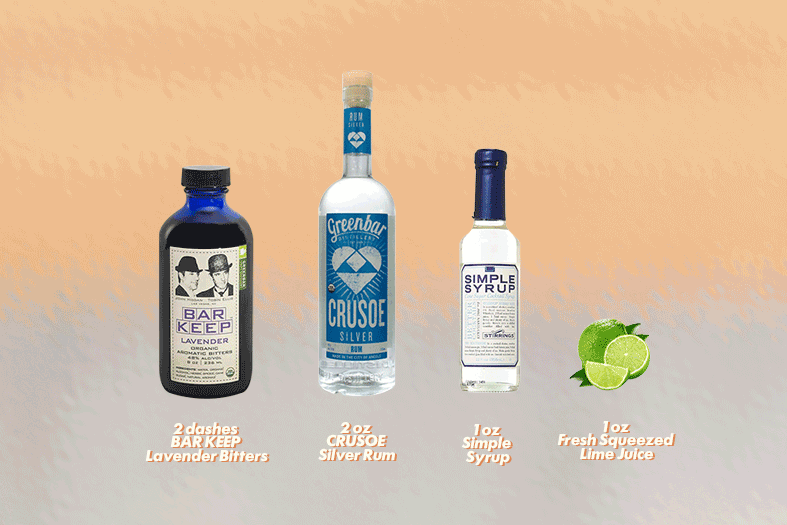 Method: 
Combine all the ingredients and shake with ice until your shaker tin goes frosty.
Strain into a coupe.
Serve with fresh

lavender

or a lime wheel.
Bottoms up!