It's Been A Long Week: Godfrey
As true believers of the work hard, play hard mantra, we present you with It's Been a Long Week, a weekly column aimed at awarding some liquid appreciation to you for just being yourself, dammit. Make yourself a glass or two, on us — you deserve it.
The best way to avoid New York's refridgerator-winter weather is cozying up at a chic hotel bar without any intent to ever leave. The Lexington Hotel's The Stayton Room is the ideal destination to go for a craft cocktail and stay for five while parading down the extensive menu set in place by the food and beverage director Frank Caiafa. There you'll find new takes on classic cocktails including a yummy old fashioned and a negroni with a glacial spin, and also newly cooked up options. We've settled to share the Godfrey, a rich and beautifully warm option for the chilly days–
Ingredients: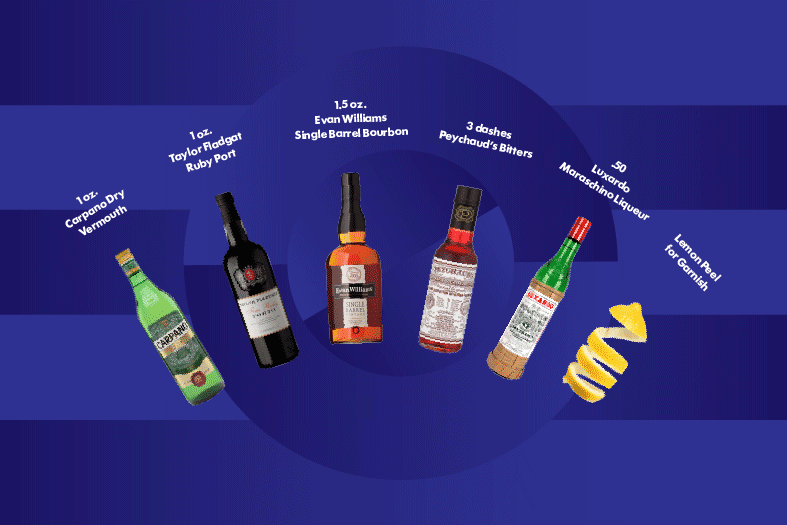 Method:
Add all ingredients to mixing glass. 
Add ice and stir for thirty seconds.
Strain into a chilled cocktail glass. 
Add a lemon peel for garnish.
Cheers!