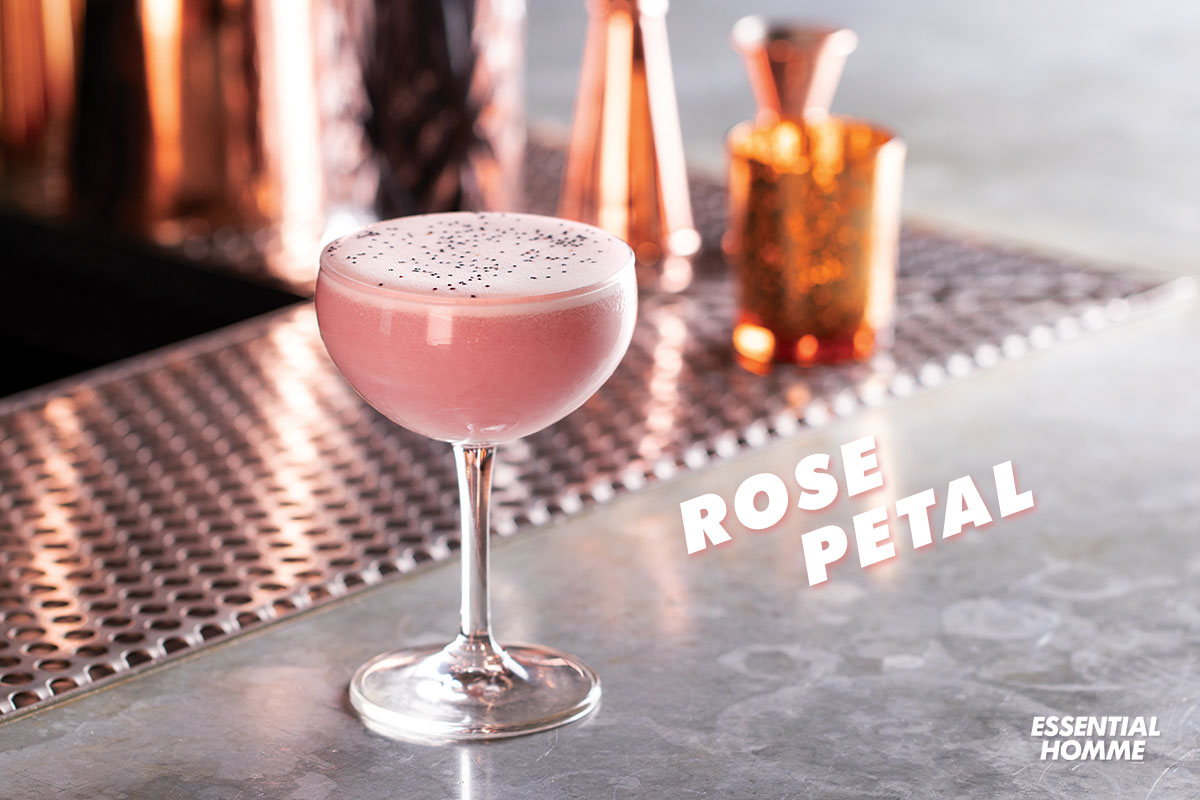 It's Been a Long Week: Rose Petals
As true believers of the work hard, play hard mantra, we present you with It's Been a Long Week, a weekly column aimed at awarding some liquid appreciation to you for just being yourself, dammit. Make yourself a glass or two, on us — you deserve it.
In Manhattan's world of mixology, Mace is a true ringleader. With French bartender Nico de Soto at the helm of the bar, Mace serves innovative and daring cocktails. In fact, it's one of those places where we'd recommend to fully trust the menu. Organized by spice, the menu is its own medicine table with rare spices like pandan and familiar ones, like rose. Despite that, it's a true tasting menu of cocktails. And while you're at it, don't miss the legendary milk punches — it's like a desert in a cocktail glass. We've borrowed a recipe from Nico for the Rose Petals, one of the easier ones, but surely the trek to ABC-town is worth it instead.
Ingredients:
2 oz Rose Pisco
¾ Orgeat
¾ Rectified Pomegranate Juice
¾ Egg Whites
Rose Pisco: Dry rose petal into Pisco
Rectified Pomegranate Juice: Take organic Pomegranate juice, add ¾ lactic acid and ¼ citric until PH is 2.2
Method: 
Dry-shaken all ingredients(no ice)
Shake with ice
Double strain in a coupette
Garnish: Poppy Seeds and Toasted Cucumber Seeds
Cheers!