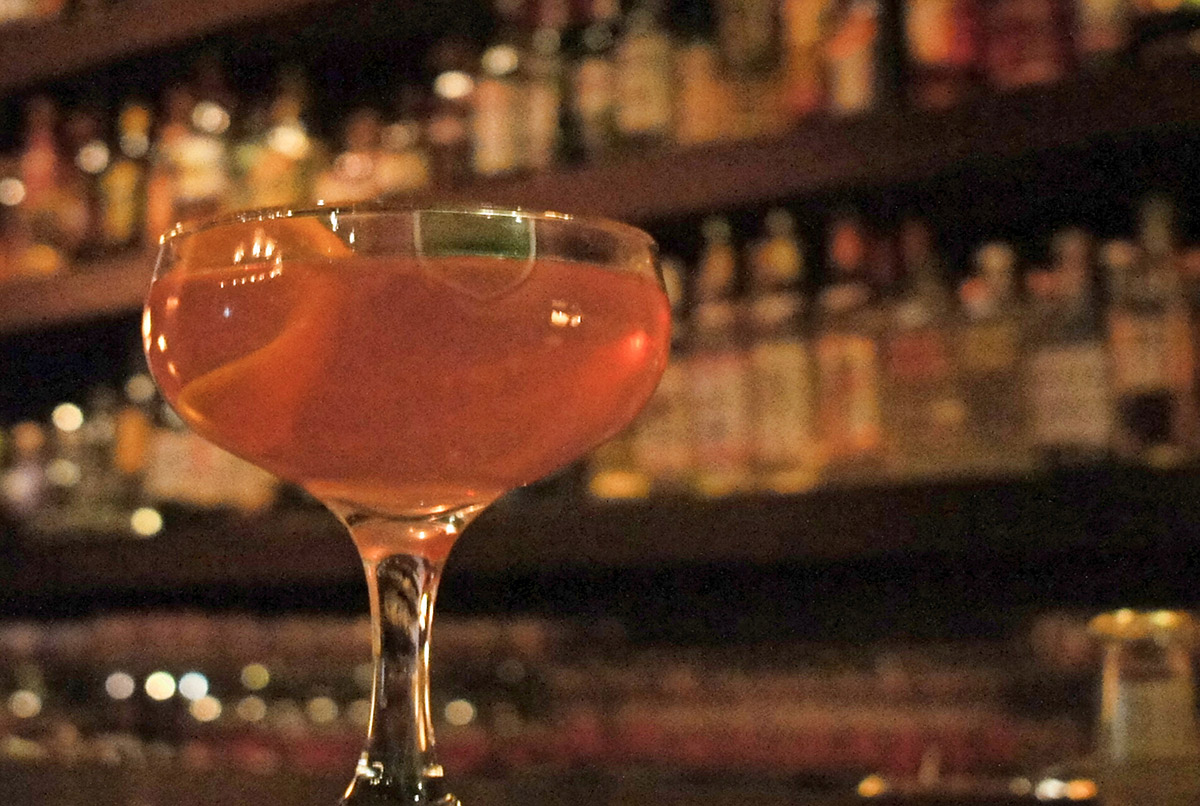 It's Been A Long Week: Rose Bar's Unfair Brut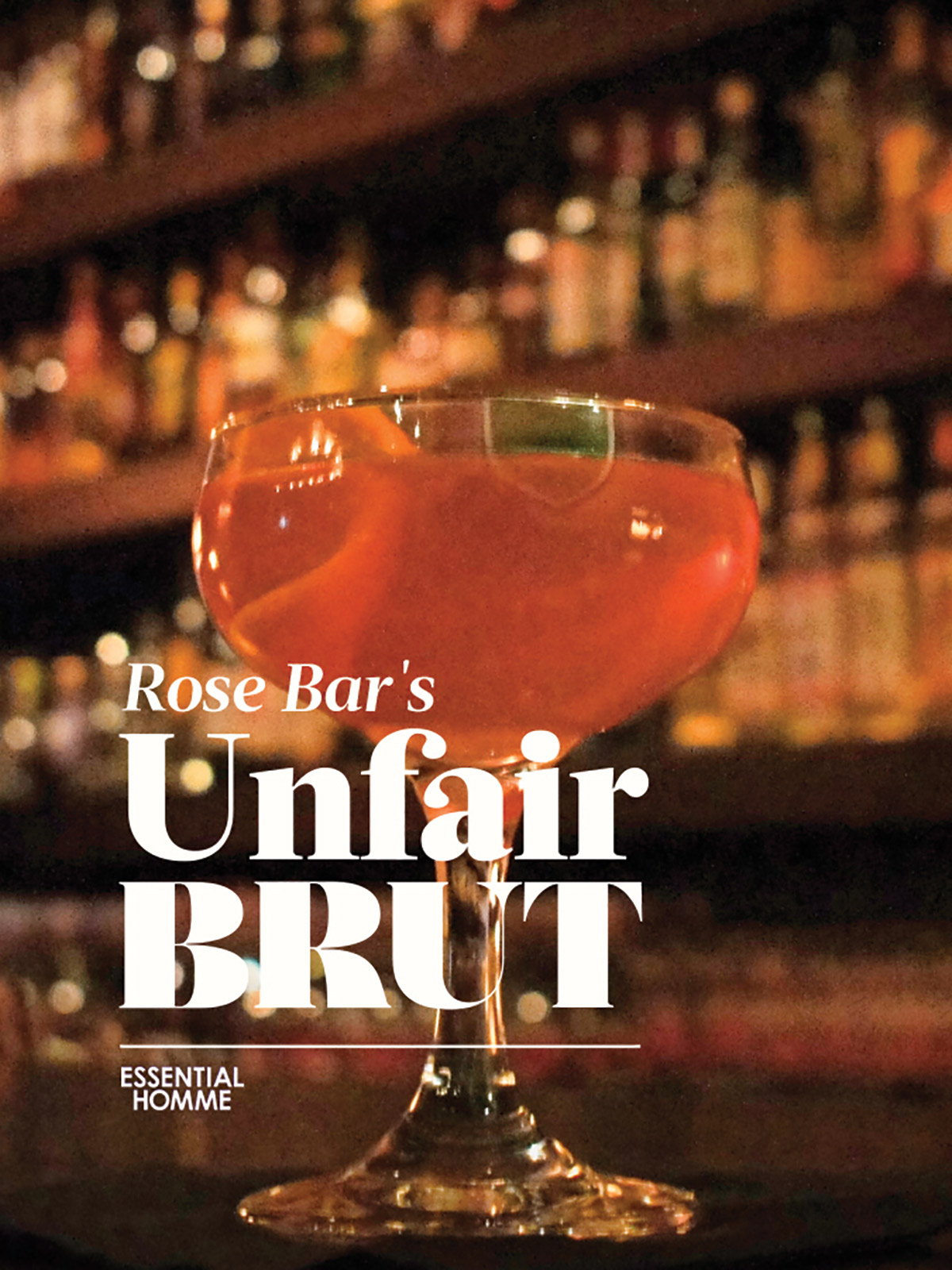 Image: ESSENTIAL HOMME, Rose Bar.
As true believers of the work hard, play hard mantra, we present you with It's Been a Long Week, a weekly column aimed at awarding some liquid appreciation to you for just being yourself, dammit. Make a glass or two on us, you deserve it.
WHAT
Rose Bar's Unfair Brut
Presented in a sexy red, alligator leather-bound book, New York's Rose Bar's menu of new spring cocktail includes this light and luscious drink under a deceivingly harsh moniker.
HOW
Ingredients:
1 oz. Gin
0.5 oz. St. Germain
0.5 oz. Aperol
0.5 oz. Lemon juice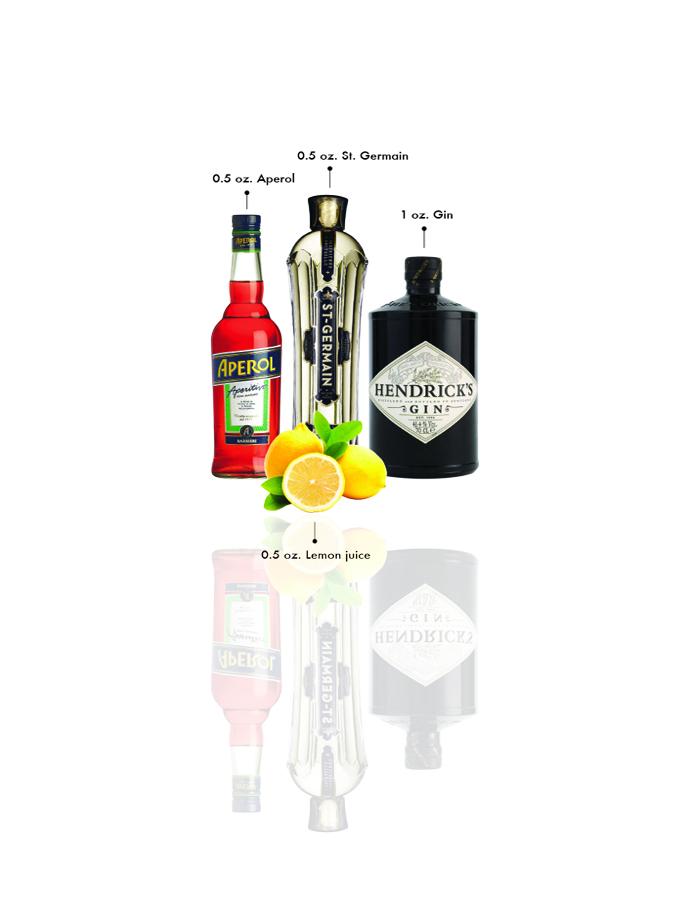 Image: ESSENTIAL HOMME, St. Germain, Hendrick's, Aperol.
THEN
Shake and strain all ingredients into a martini glass. Top cocktail with champagne and garnish with an orange twist.