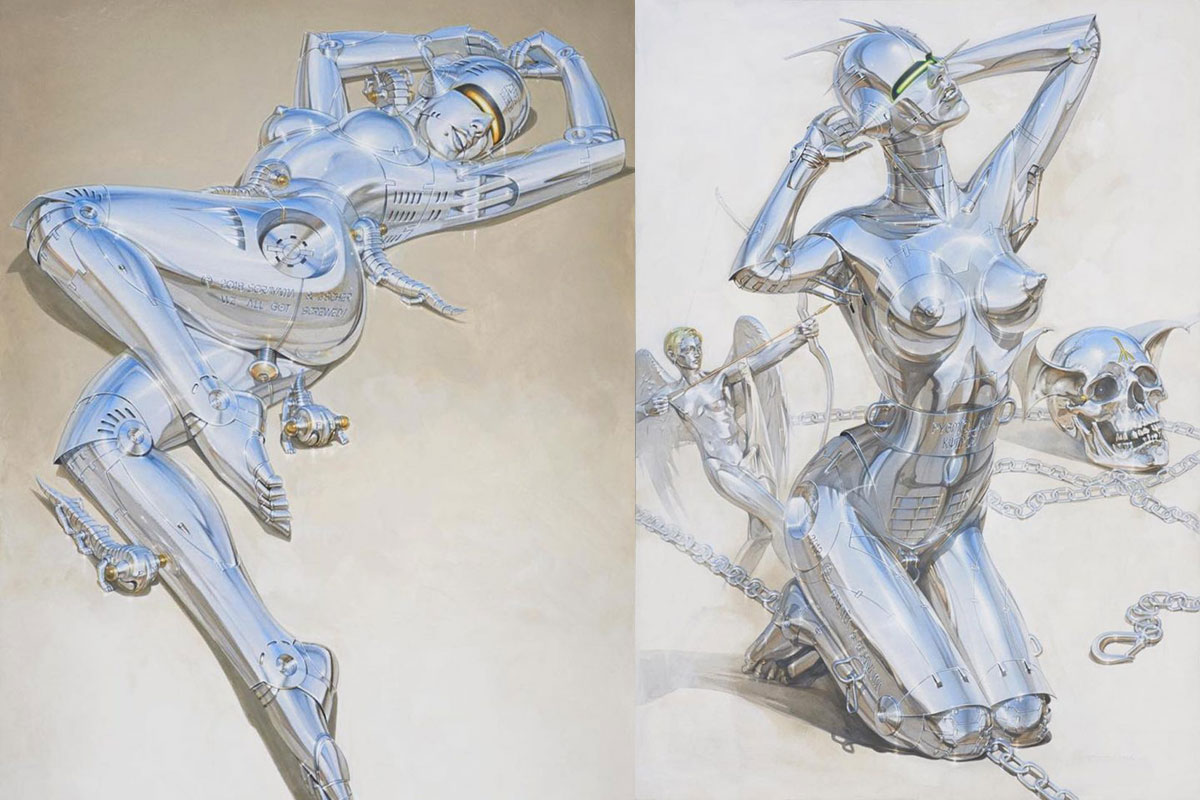 Hajime Sorayama Further Explores Sex in New Exhibit
Hajime Sorayama, the Japanese sculptor who scored a collaboration with Dior last year, is opening his first solo exhibition, Sex Matter, in Tokyo at NANZUKA. Focusing on the essence of life, Sorayama created robot sculptures inspired by human sexuality. In addition to these sculptures, the exhibition features 10 paintings that further explore themes of physical remodeling, AI, and the post-human body as well. Continuously inspired by the female figure, the exhibition is largely led by manipulations and fantasies of the female body.
In addition to the sensual exhibition, a separate exhibit, dubbed Trex, will also be shown. This display focuses on the artist's other obsession: dinosaur robots. A range of dinosaur species will be on display showcasing the artist's versatility with the subject matter while highlighting his distinct style. Both shows will be on display until April 12.