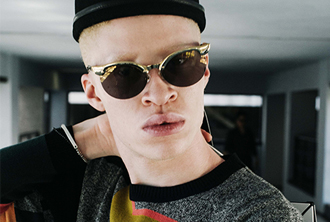 Rolling with Ross: Ten Facts You Wouldn't Know About Shaun Ross
Welcome to Rolling with Ross, an intimate and on-going look into the life of artist and super role model Shaun Ross. From his words to you: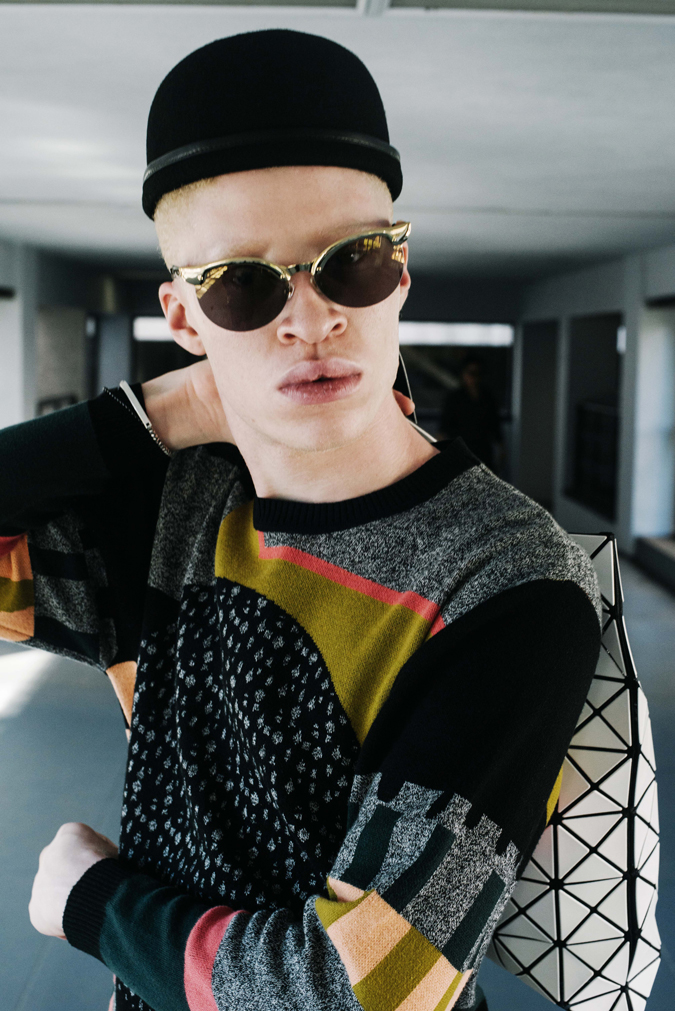 Image: Christopher Captain.
1. The exact time I was born is unknown. My mother gave birth to me in a moving vehicle going 90 miles an hour on the Bronx River Highway.
2.  That's also why even though I go by Shaun, my real name is Nissan because I was born in a Nissan 240sx.
3. The lump on my nose is a benign section of extra skin tissue that I've had since birth.
4. Counting back five generations, I am the only person in my family with albinism.
5. A couple of months before I was born, my grandma said to my mom, "I had a dream about your baby and he is going to come out with a head full of gold." After my mother delivered me in the car, the first thing she saw was a head full of gold hair and was shocked.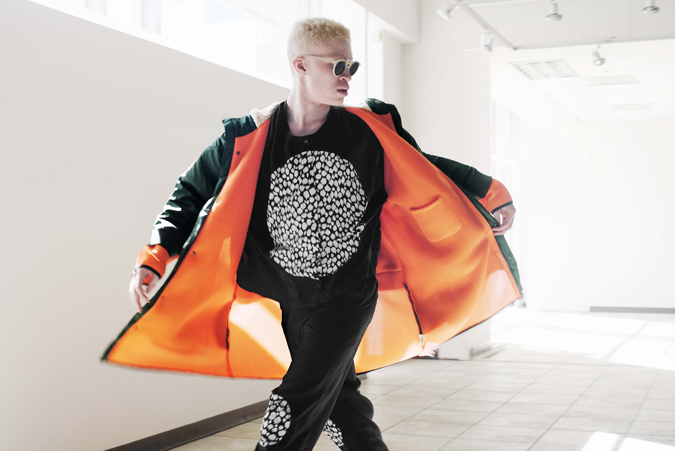 Image: Christopher Captain.
6. I sleep like a cat: in one spot without any movements or sounds. People don't usually realize that I'm in the room if I'm asleep… or sometimes even think I'm dead.
7. My mother was a model, and still managed to have a career after having my two older siblings, but after I was born she stopped. Eventually, I became the only child out of four who organically picked up modeling after her.
8. I don't have any birthmarks.
9. I believe in a world not like ours, which has always kept me searching for more. So when I was asked to play E.T. in Katy Perry's music video, it made sense because I've always felt like an extraterrestrial life form trying to find its way back home. I still feel this way today.
10. I'm legally blind… so POP Hold it Down. A bit of humor, but I actually am.