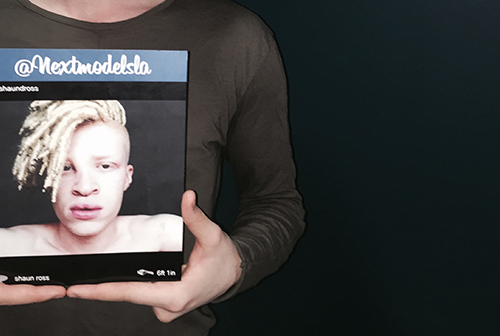 Rolling with Ross: Ten Question From You for Shaun Ross
Welcome to Rolling with Ross, an intimate and on-going look into the life of artist and super role model Shaun Ross. From his words to you:
Last week Shaun shared ten things you might not know about him. This week, we anted the honesty level up with questions directly from you on Instagram.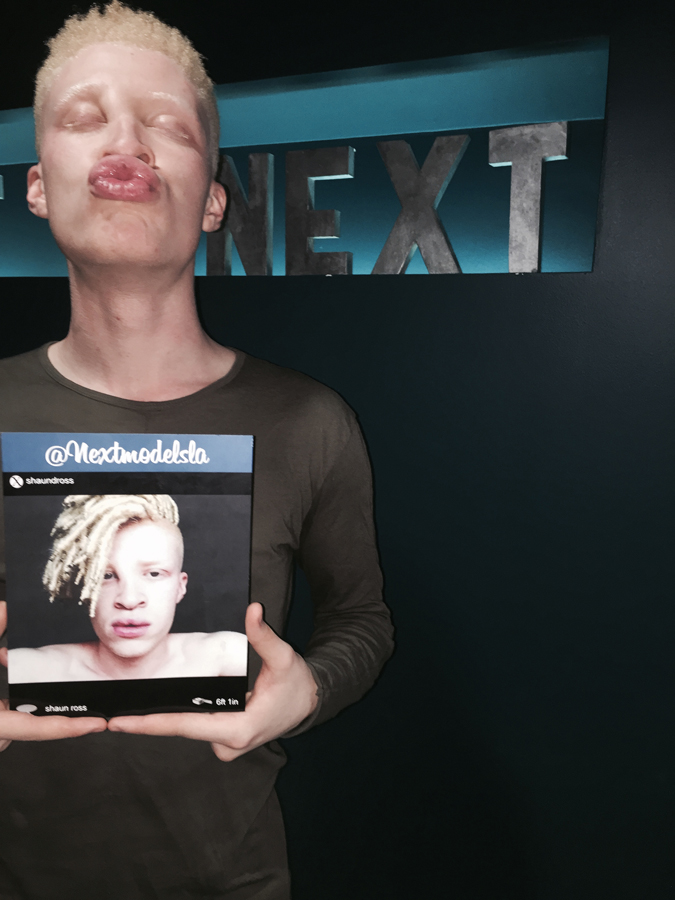 Image: Shaun Ross.
@Artisttjan: Is there anything that you have done, or been through in your past, that you look back on and think, "I lost a piece of myself because of that?"
Yes, most definitely. I sometimes say this to myself when I think of all the people I have dated. In the past, I tended to give all of myself to others and never got it back in return… I know it's the story of all our lives. In one relationship, I realized I was lying to myself and I had to stop it because I was losing myself not only to the situation, but also to a person that didn't deserve me.
@thewonderfulone: 

Ten years from now

where do you want to be?
I never know exactly where it is that I will want to be, but I know how I want to feel. I want to feel unstoppable in every way possible—all the way to the infinite. They say the average human only uses 10% of its brain, and I think a lot of the hindrance comes from following society and the way we think that we should live. I don't want to live like that anymore. I don't want to just be a dot in the universe, but a stamp in time.
@reperezrosas: Are you in a relationship? When was your last?
I am not in a relationship. My last one was almost a year ago and it lasted for two years. I am happy now that I have myself again.
@kristina4410: If you could eat dinner with five celebrities dead or alive who would they be?
Michael Jackson, Gene Wilder, Morgan Freeman, Nelson Mandela, and Meryl Streep. It would be an inspirational night and would feel like a room full of uncles, an aunt, and their nephew.
@officialpeachx: How do you deal with negative energy?
I don't at all. I try my hardest to ignore it and act as if it didn't happen. Negativity is only the way you perceive something. I try to look at everything in a positive light.
@dimasammar22: How does it feel to inspire so many people ?
It feels good. To know that my voice has traveled light years away from where it started is always amazing to me. It does get overwhelming sometimes, because to do that you don't want to let anyone down and you always have to reinvent yourself so that others can look at themselves a little better.
@di0rwhore: What were you doing before you were brought into the spotlight?
I used to dance for years in a dance company, off and on teaching kids ballet and other forms of dance. I loved recording YouTube dance videos of myself to get advice from others online and that lead to my career today.
@barbarlily: Do you want to have kids someday?
I sure do. I want to have two of my own and adopt two others.
@Discodan92: As a gay man I struggle with body image. I know you work in one of the most body conscious industries that exists. How do you deal with the pressure and the abundant amount of shady queens?
Queens will always have something to say, just like any other negative person. That's all they are and all they ever will be. You just have to keep it moving and understand who you are and what you stand for in this world. People shy away from what they don't understand. I don't think you should worry because I never deal with it. I keep moving so much that I don't even notice.
@destynriley: Being a busy model, you may not get to see your friends and family as often as you like, so when you do see them what are some of the things you like to do?
My friends are always traveling as much as I am; I don't believe in being around people that don't inspire me or aren't on the same level I am. So if I don't see them, it's usaully because they are off jet setting somewhere too. As for my family, they understand what I am doing so it's never an issue. When I do see them, we always like to turn up at hometown places or family members' houses and just kick back. With my friends, it's basically the same but just a bit more: we like to go on late night adventures and party in the ugliest clothing because no one else is looking.