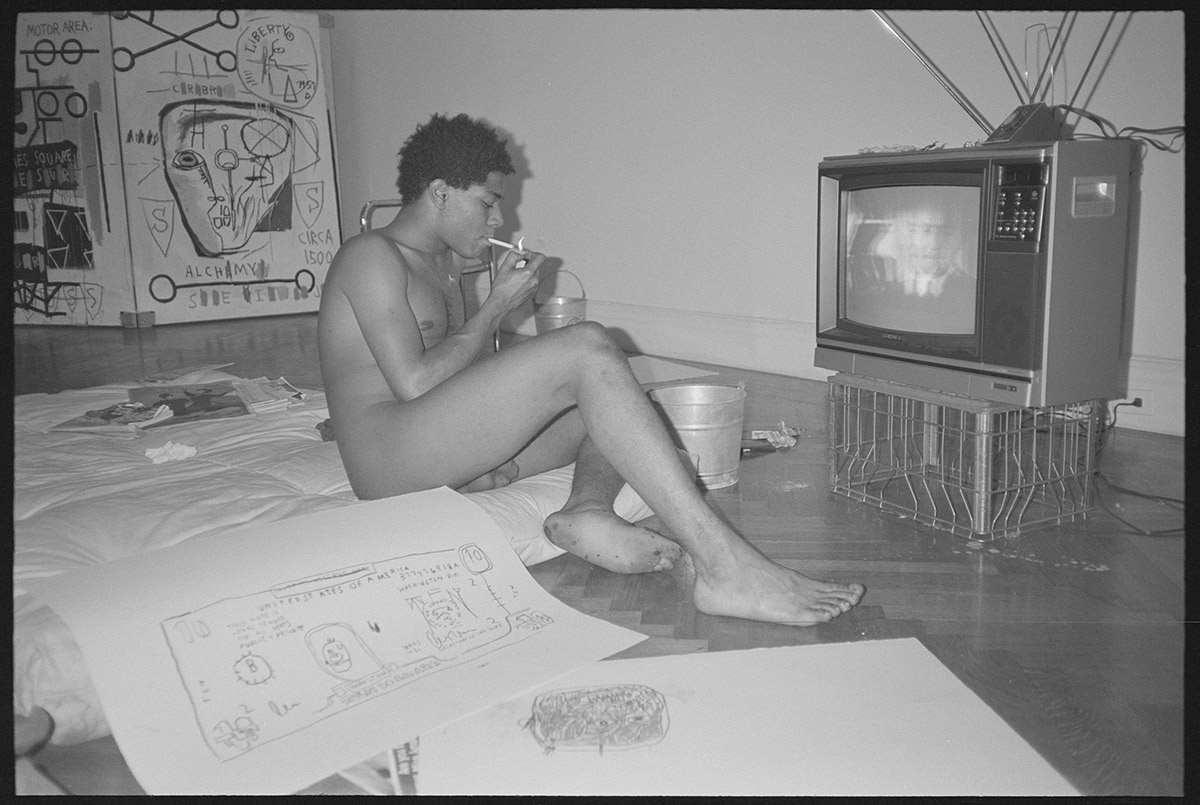 Now on View: 'Jean-Michel Basquiat Reclining Nude'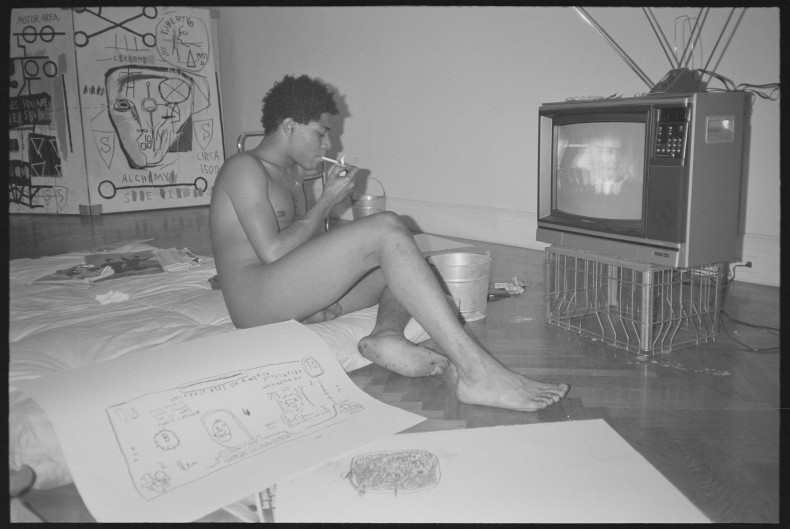 Even today—with gentrification less of an approaching fear and more of a been there, done that—downtown Manhattan still clings to a handful of pieces of anger and confession; reminents of the landscape that the late artist Jean-Michel Basquiat explored in his work. Questioning the rules of social structure in the late 70's/early 80's era, Basquiat worked with parallels. He exposed dichotomies such as the desperation gap between the haves and the have-nots, or the interaction between homogeneity and minority groups, in violent neo-expressionist paintings until his early death in 1988. Now, in a rare viewing, the Suzanne Geiss Company hosts Jean-Michel Basquiat Reclining Nude, a series of intimate, black and white photographs of the painter from photographer Paige Powell's comprehensive archive. Originally taken in 1983 at Powell's then-Upper West Side apartment, the candid images reflect the closeness of the two, who at the time were dating, as well as casts a interestingly-calm cast of the mostly-known angry artist.
Jean-Michel Basquiat Reclining Nude is on view at Suzanne Geiss Company (76 Grand Street, New York, NY) until February 22, 2014.
Image by Paige Powell, courtesy The Suzanne Geiss Company, New York.