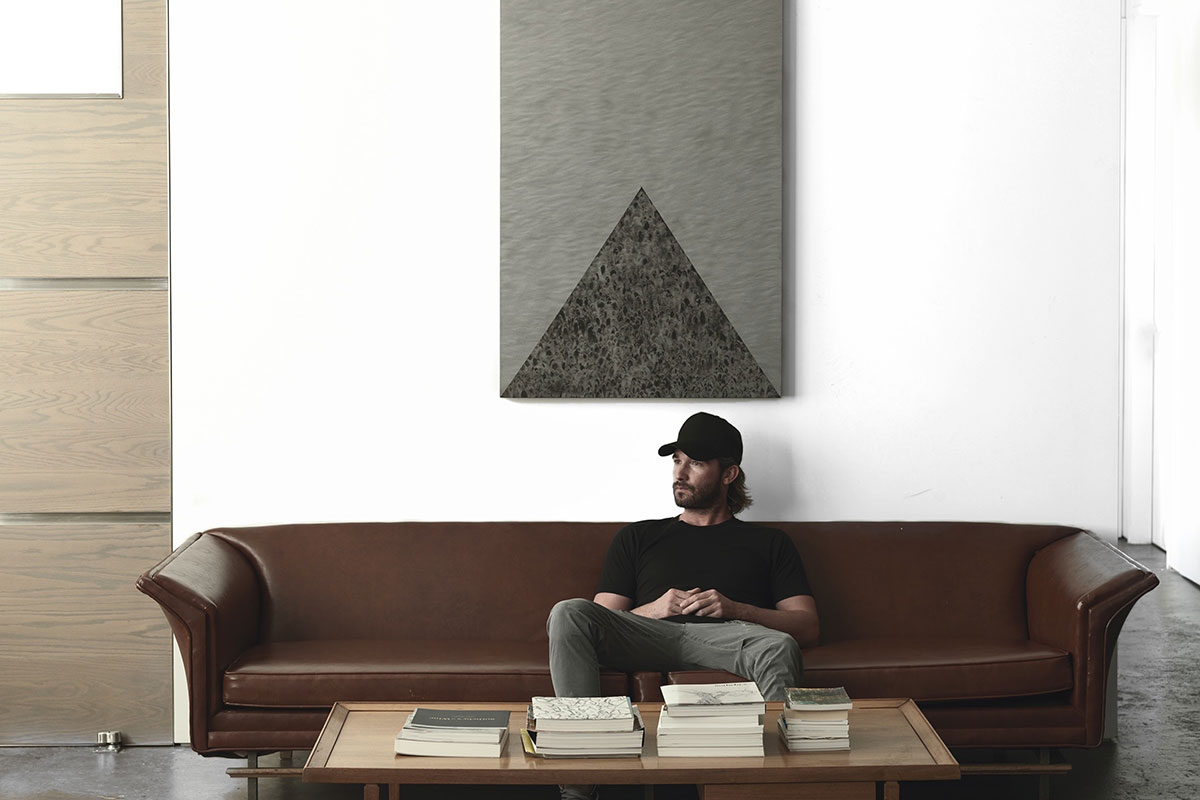 Artist Nick Moss on His 'Steel Shapes'
Nick Moss has had a lifelong relationship with steel. Whether working with it during his childhood in the Midwest or establishing it as his medium of choice when he launched his art practice over seven years ago, the metal material has long been the source and outlet for his creative expression. "Looking at steel, I see the beauty of working with industrial tools and using the material," he says. "Steel is my canvas and using tools and industrial processes as my paintbrush."
The New York-based artist, who splits his time between downtown Manhattan and a studio upstate, has earned a reputation for his steel creations. And his latest exhibition — Steel Shapes on display now at Leila Heller Gallery — echos this balance. "It's a bit of both," he says of the show. "My love for the history of art, especially Minimalism, and then growing up in the Midwest as a farm kid and being fascinated with steel on the farm going up and the shape of lands, farm fields."
Moss further explains how the shapes are inspired by aerial views and "how the fields are all divided by tree lines or roads and the similarities in shapes from square to rectangles and oddball shapes to literally walking on the street or shadows cast." Despite the general abstraction in the appearances of the shapes, there's a sense of familiarity. "Recognizing daily observations is how Steel Shapes formed," he explains.
He also has another series that debuted earlier this month. "Flame Paintings happened as somewhat of a mistake," he says. While the former exhibition utilizes a softer pastel color palette, Flame Paintings is more monochromatic and crisp in its look, with each piece affixed with a triangle that displays the effects of fire on steel. "The design process was a lot of exploration," he says."There's no control using a flame."
Steel Shapes and Flame Paintings are on display now at Leila Heller Gallery at 17 E 76th Street.
Images courtesy of Nick Moss and Leila Heller Gallery.