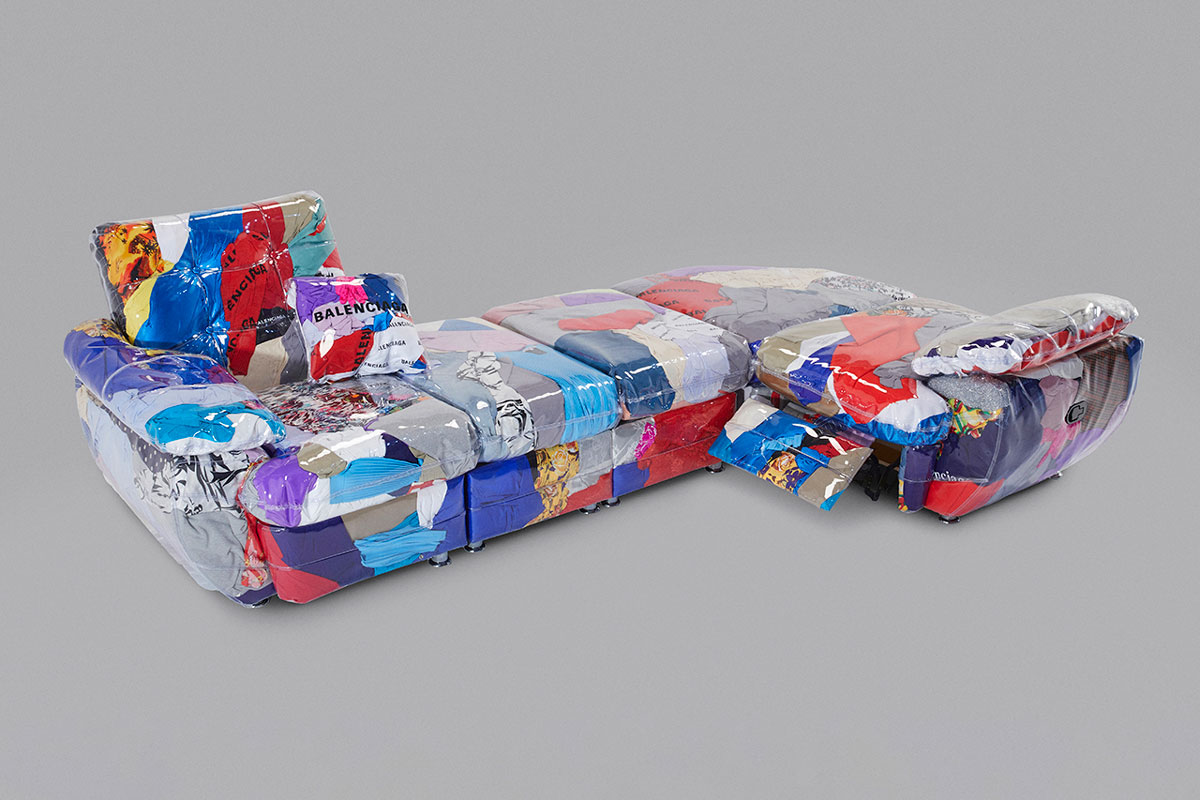 Harry Nuriev Made a Sofa Using Old Balenciaga Clothes
Balenciaga knows how to make a statement with old clothes — not too long ago, the designer took over windows of Saks in New York and Harrod's in London and created a display using donated pieces from the public. It was supposed to be a statement against the excessive toll of fast-fashion on the environment.
Echoing the sentiment of giving old clothes a new life, the Spanish label commissioned architect and designer Harry Nuriev to create a new piece using old inventory from the designer's archives. The result is Balenciaga Sofa, a laminated sectional sofa that is made from discarded samples, damaged pieces, and otherwise unusable stock. "The piece reflects Balenciaga's recognition of the responsibility designers have to counterbalance their environmental impact, and dedication to implementing programs that upcycle waste and contribute to a circular economy," the designer said in a statement.
Balenciaga Sofa will make its official debut next week as part of Design Miami on December 3.