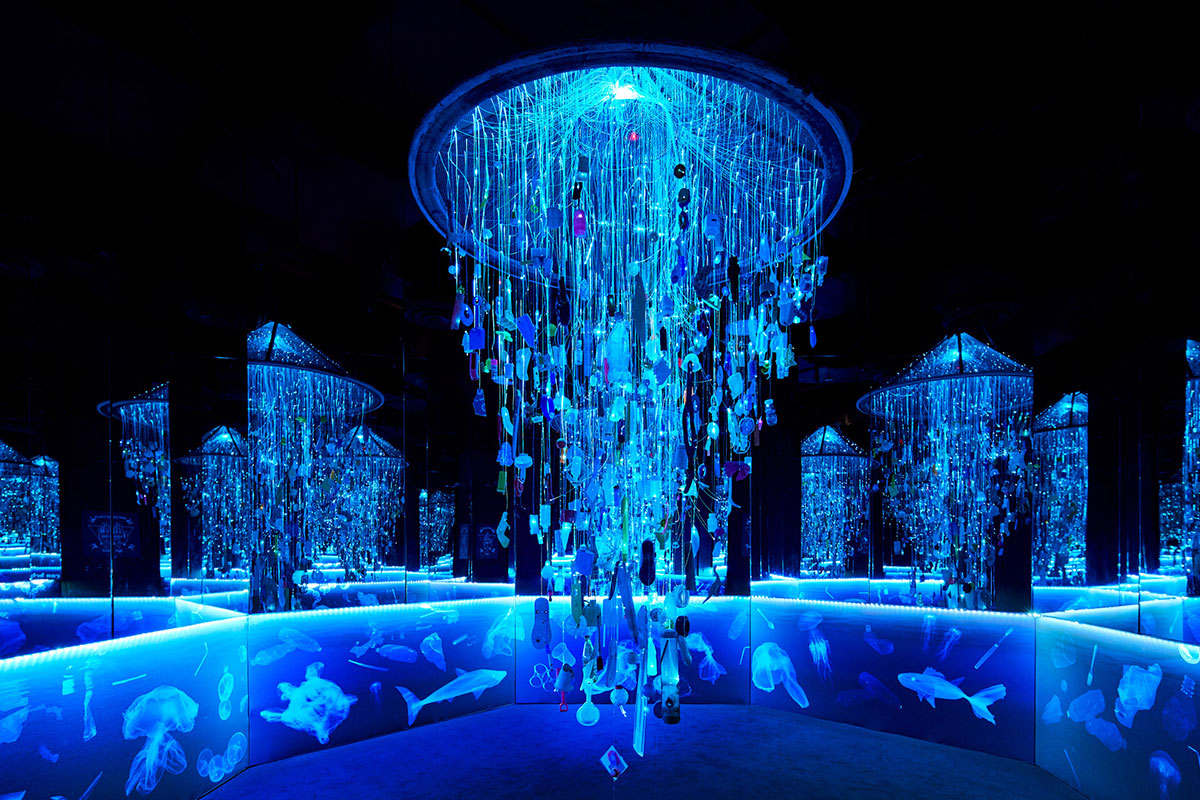 Arcadia Earth is the NYC Exhibit Everyone Should See
Arcadia Earth is an immersive augmented reality exhibition that highlights the struggles of sustainable living on planet Earth. And while the city is full of light shows, pop-ups, and Insta-perfect displays that make a sensory impression, Arcadia Earth is also emotionally impressive aside from the artistic angle. It is the one exhibit to see in New York and potentially more important than any other around because it addresses key threats to the planet.
Arcadia takes guests on a trip down Earth's complications and efforts we can take to protect it. Among many solutions is avoiding single-use plastic, shopping sustainable, wasting no food, as well as ultimately limiting the number of animal products used and/or eaten. The lively exhibit, which features work from a diverse group of interdisciplinary artists, makes it easy to imagine living sustainably because it uses playful and artistic ways to present the problems and, more importantly, their solutions.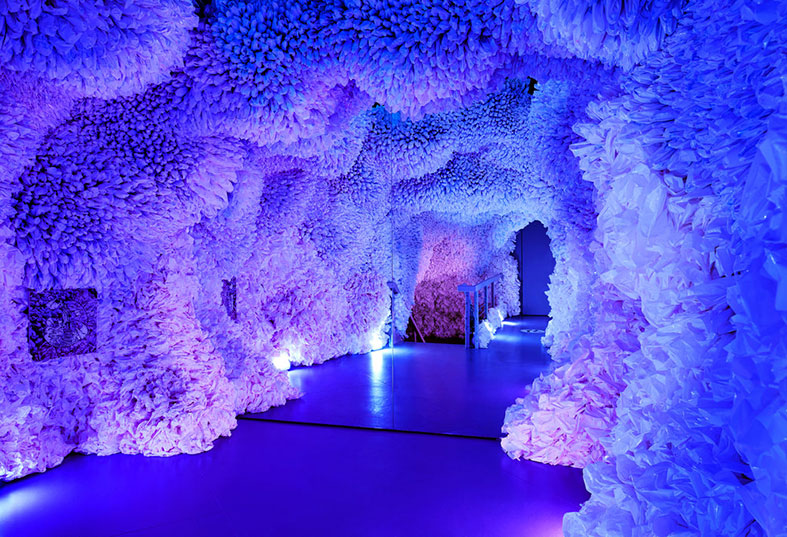 Each installation addresses a separate concern done to represent the harm it has on the planet. One room features thousands of plastic bags to illustrate the amount of plastic bags used in New York City every minute. Other setups illustrate the importance of protecting the oceans and coral reefs, animal life, and forests. Customers can also get a heightened digital experience through an accompanying app. And through that, the visitor learns about simple ways to participate in the planet's protection program leaving inspired and ready to ditch the plastic cups, bags, nylon clothes, and everything else that threatens the Earth's health.
Arcadia is located at 718 Broadway. For each ticket sold, the exhibition will plant a tree.