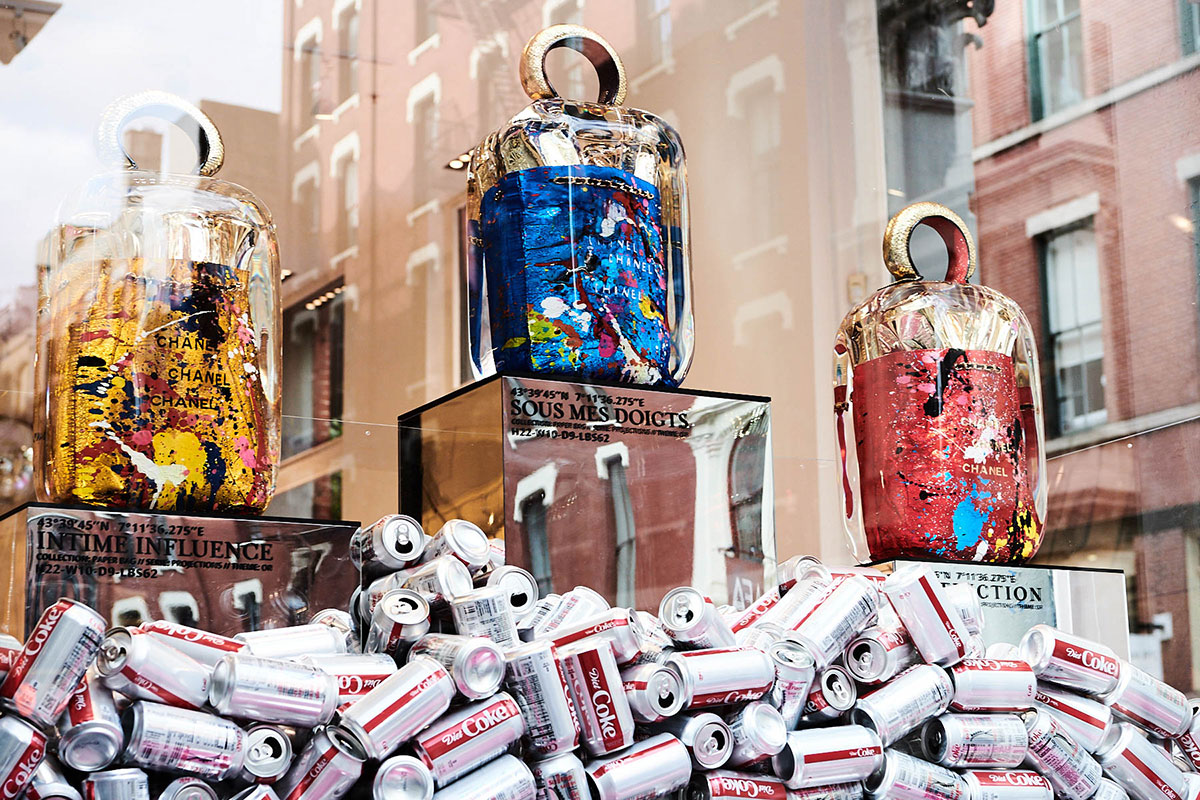 Fred Allard Luxury Meets Consumerism Exhibit in NYC
French sculptor Fred Allard's first NYC exhibition "Vide Ton Sac" (Empty Your Bag), open now at the Eden Fine Art Gallery, pays homage to iconic luxury bags as well as the commonplace items we carry in them.
Allard, originally from Nice, is a contemporary artist using his work to comment on society, exploring the themes of shopping and luxury statements — this time focusing on designer bags –as a whole. His work frequently features pieces like Karl Lagerfeld's creations at Chanel, which he combines with popular brands such as Coca-Cola or H&M that examines the crossroad of where luxury and mass consumption meet — an intersection where the two have more in common than expected. He finds his inspiration in everyday life and then makes a compilation of all these separate pieces, before crystallizing these compositions in resin. In the end, these items become luxury statements themselves.
Vide Ton Sac is open now at 470 Broome St, NY 10013.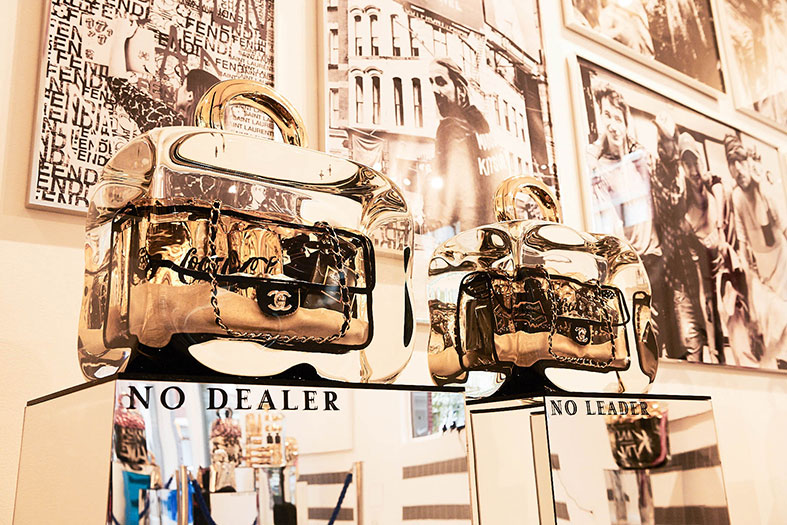 Images: Courtesy of the brand.