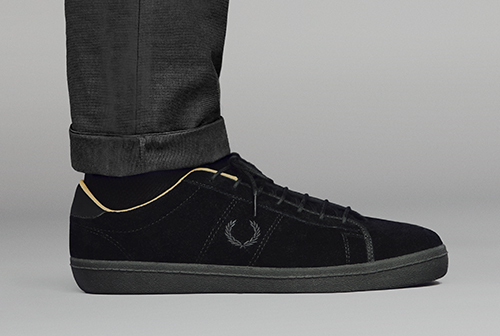 Fred Perry Announces Third Installment of Exhibition Footwear Range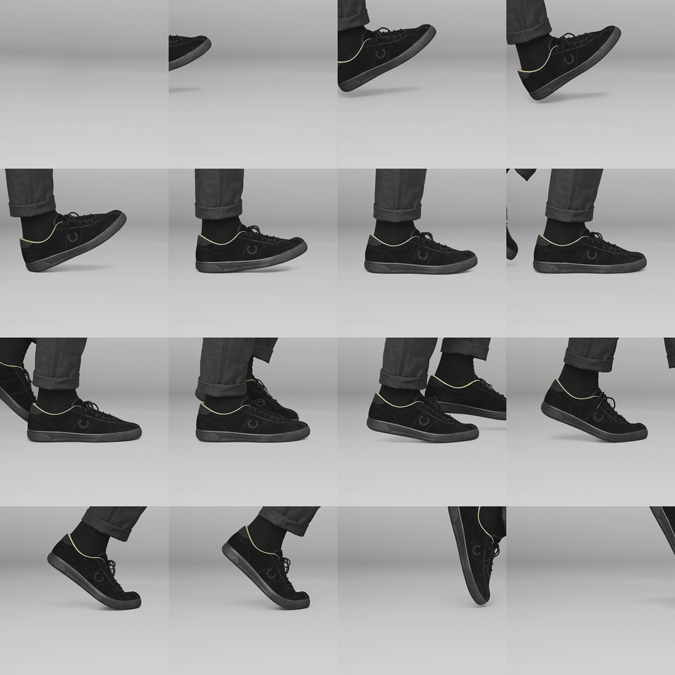 Image: Fred Perry.
Fresh off the release of its Raf Simons and Art Comes First collaborations, multitasking label Fred Perry releases the third installment of its Exhibition Footwear Range, "Black/Champagne," following the M3 white shirt and the Rain Stops Play shoe. Based off the black/champagne M12 shirt that brazenly redefined classic tennis-wear white with a punk finish, the new shoes feature an all-black hairy suede and black gum-sole, accented by Nubuck leather trims to add that expected Fred Perry quality. Circled by a champagne colored sock liner and a 30-leaf laurel, this anti-establishment statement piece showcases the darker side of Fred Perry that doesn't always make it to the tennis courts. Subversive, '60s mod, and dripping with envious luxury, New-Wave footwear never looked so sleek.
The Fred Perry Black/Champagne shoe is available online now.