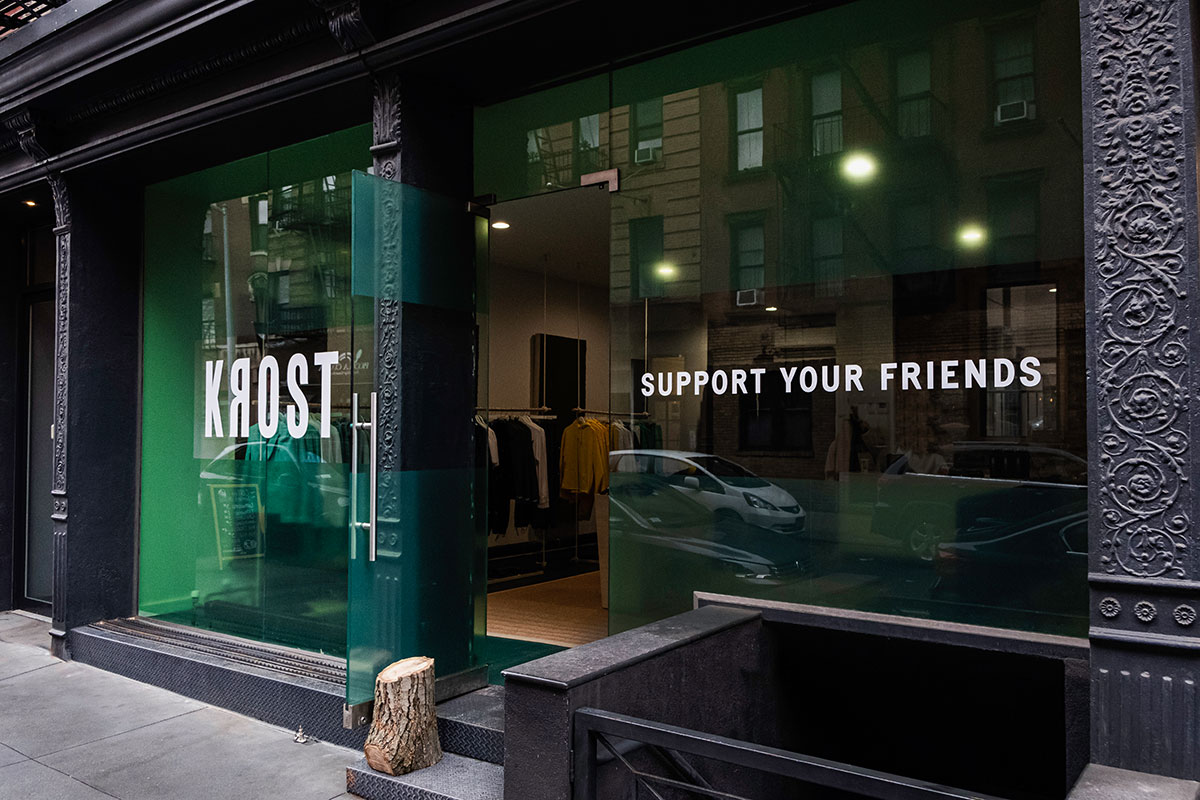 Krost is Collecting Coats for a Cause
Samuel Krost, founder of the New York-based streetwear brand Krost, is celebrating his third collection, EDEN, with a coat drive in partnership with Basic Space Experiences. With sustainability at the core of the brand, Krost's latest collection was made in collaboration with the Eden Reforestation Projects, a non-profit organization working to rebuild natural landscapes. During the pop-up, Krost is encouraging individuals to donate their coats which will then be added to the Basic Space platform for resale — all proceeds will benefit the organization. This is Basic Space's first activation in New York and will become a space for the community to gather to further promote social issues. "With the coat drive, we're encouraging mindfulness of having fewer and better possessions and letting the things we no longer need serve a better purpose in the world," Jesse Lee, founder of Basic Space, said in a release.
The Krost "Rethink the Cycle" coat drive will take place on February 12th at 70 Thompson Street.