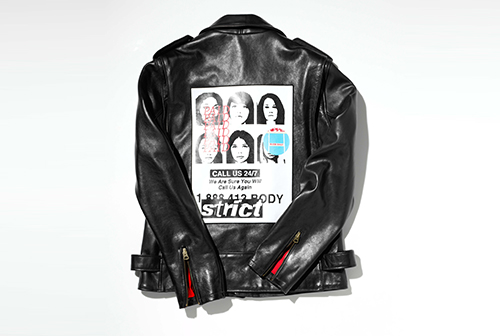 Barneys and Christie's Black Leather Jacket For a Cause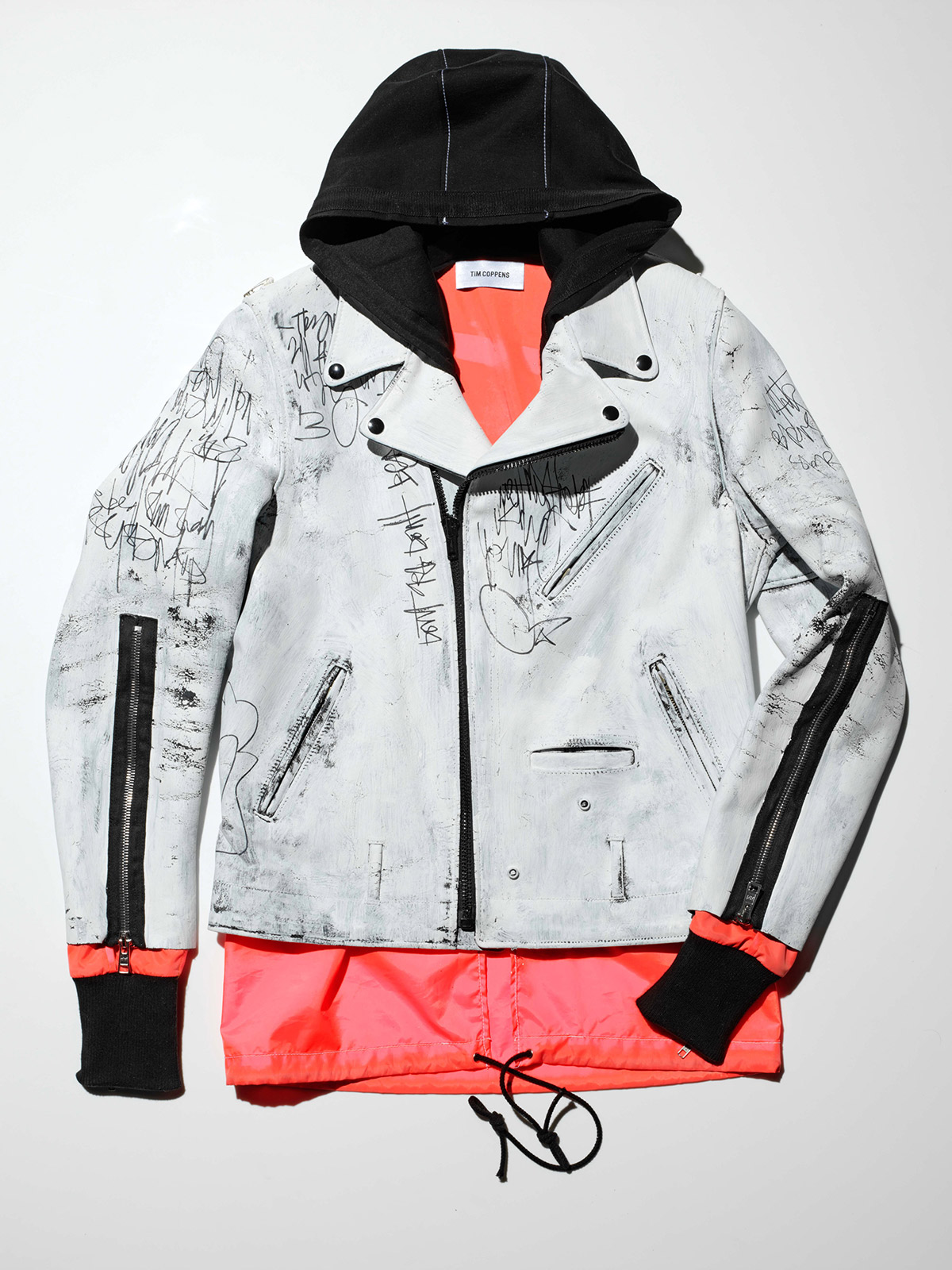 Image: Tim Coppens, courtesy of Barneys and Christie's.
Barneys New York has partnered with international action house Christie's, gallery White Columns, and the LGBT Community Center for The Black Leather Jacket. The charitable collaboration pays homage to the 1986 Barneys New York Decorated Denim event where the department store auctioned off customized denim jackets designed by distinguished designers and artists to benefit AIDS research. Today, Barneys substituted denim with leather, asking fashion's current tastemakers to transform moto jackets into unique representation of each's visionary aesthetic.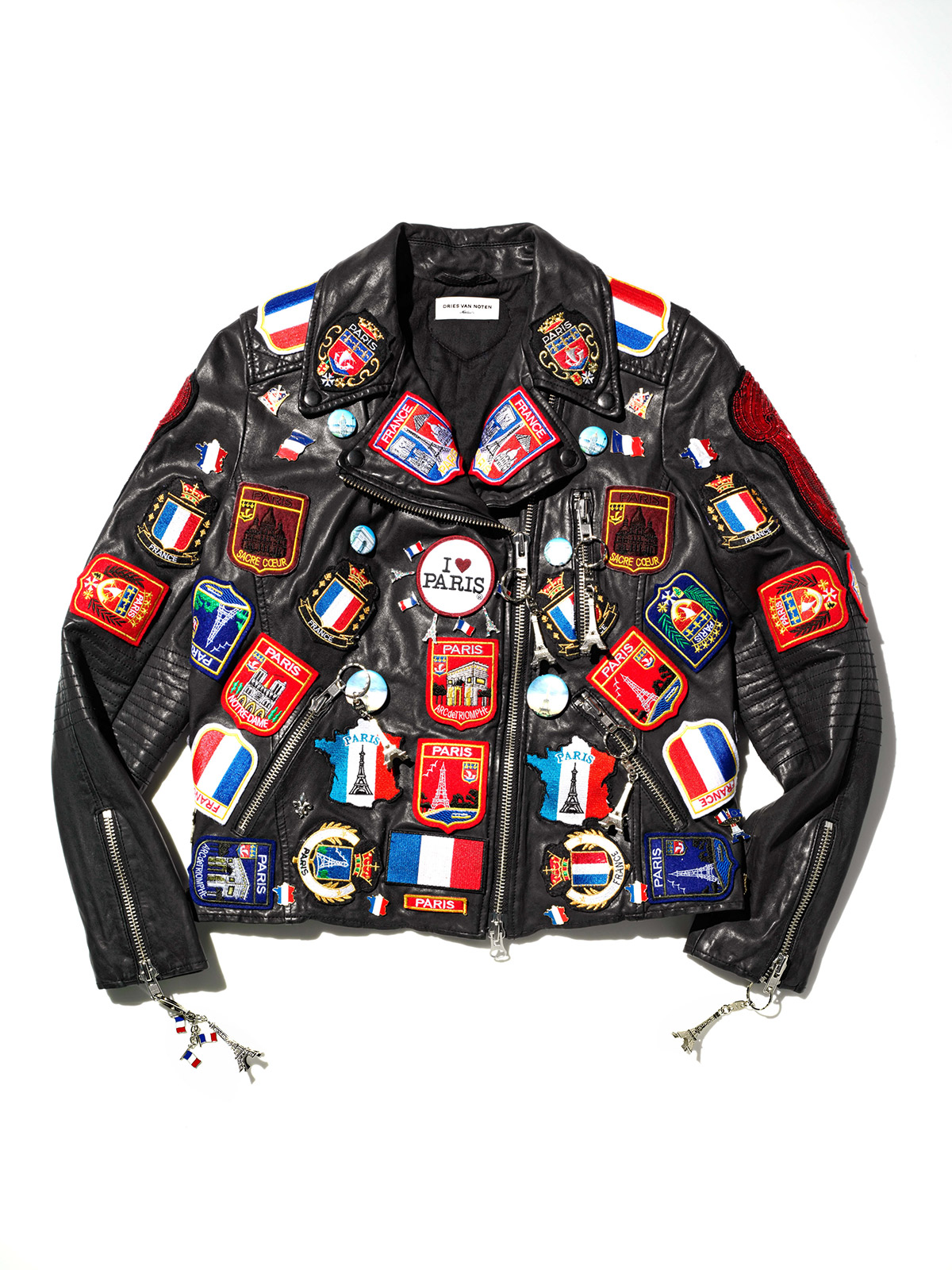 Image: Dries Van Noten, courtesy of Barneys and Christie's.
In total, 23 exclusive leather jackets were created by designers, including Dries Van Noten, Borna Sammak, Tim Coppens, and Riccardo Tisci for Givenchy, to name a few. The creative composition of each jacket consists of multi-media, Parisian iconography, mixed fabric, and metal details: defining extremes of the edgy and the refined. The pieces are available via online auction from now until March 22, 2016, linking fashion and design for a worthy cause, as well as celebrating the return of Barney's downtown location, which originally opened doors in 1923.