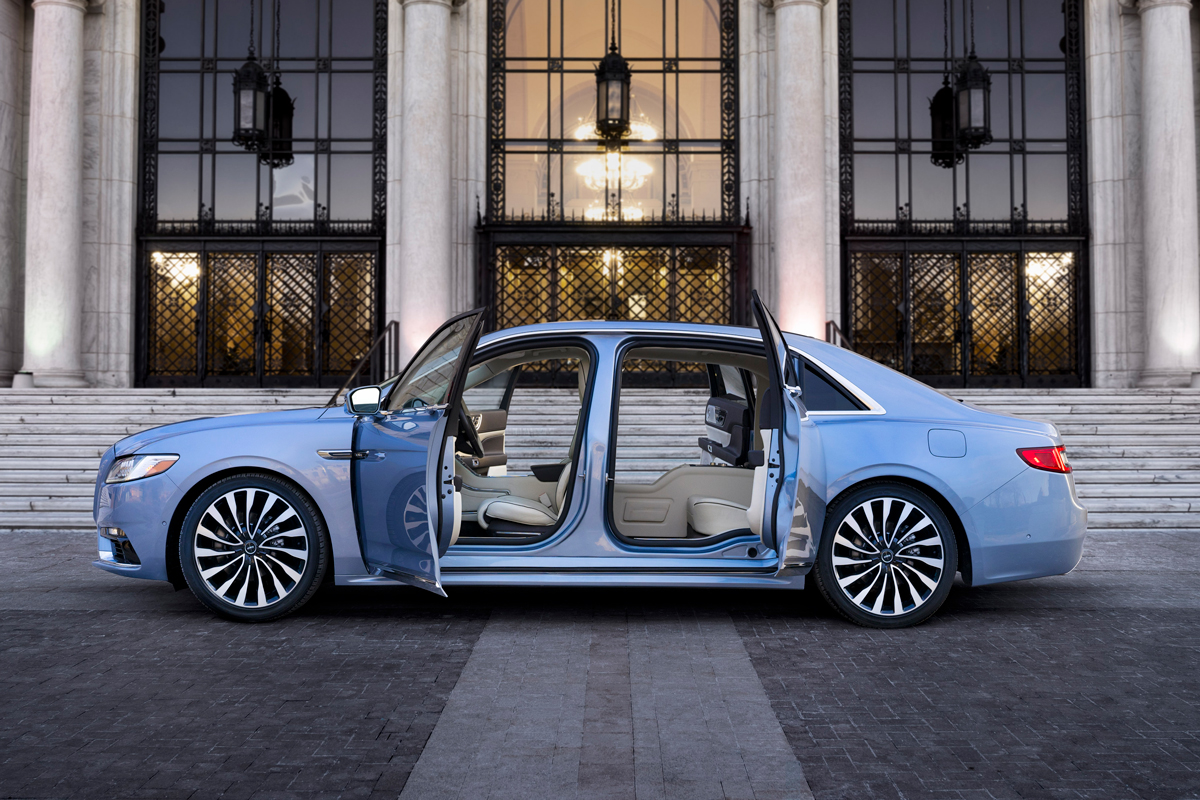 Simon Doonan Helps Launch Lincoln's 80th Anniversary Continental
Ahead of its 80th anniversary, all-American carmaker Lincoln is re-releasing its seminal Continental model — famed for its center-opening doors — for the new millennium. Originally introduced in the '60s, the car model designated a new era of luxury car design, which was heightened by an extensive series of ads. This vast archive of vintage material served as inspiration for Simon Doonan, creative ambassador for Barney's and general tastemaker, who was asked to design an installation to coincide with the launch.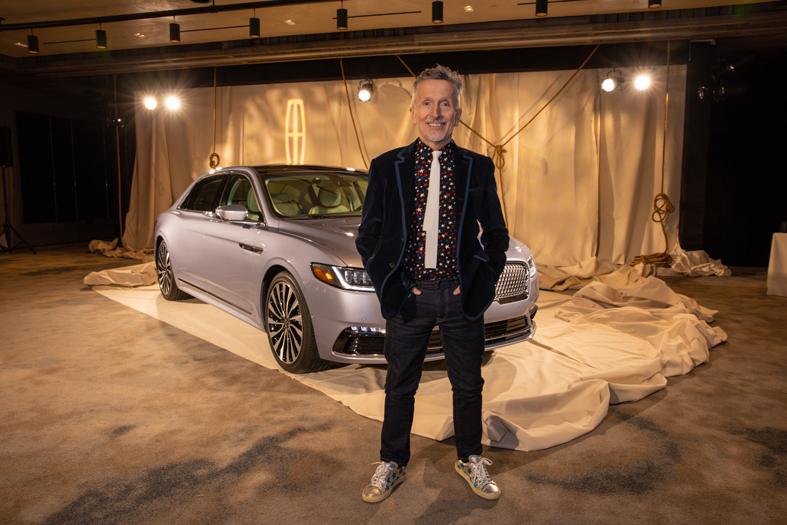 Simon Doonan.
"[The Continental] is a huge part of the Lincoln heritage," he tells me at the 1 Hotel Brooklyn Bridge. "First done in the '60s — a car is a car is a car, there are not many brilliant innovative things you can do with it, that is that noticeable. So having two doors open like that, it's an effortless luxury, incredible design. It's brilliant."
The installation featured a simple yet striking dramatic canvas backdrop, to enhance the car's modern look. "I think Lincoln does a brilliant job of excavating specific moments from the past, but putting them in a totally modern context. I had the privilege of going into the archive and looking at all of these wonderful vintage ads but the brand is not consumed by its vintage past. It's just a really great data point — little sprinkles of inspiration that bring it right up to date," Doonan tells me, regarding the car's standing relevance today.
While many designers across all industries are dipping into their pasts to capitalize on the growing demand for nostalgia, Doonan acknowledges that one must always consider where things fit today. "If you design a car, and it becomes a sensation and people love it, it means you resonated with something in the zeitgeist," he tells me. "You can't sit in a bubble designing beautiful things if people aren't seeing them. It's not art — it's design."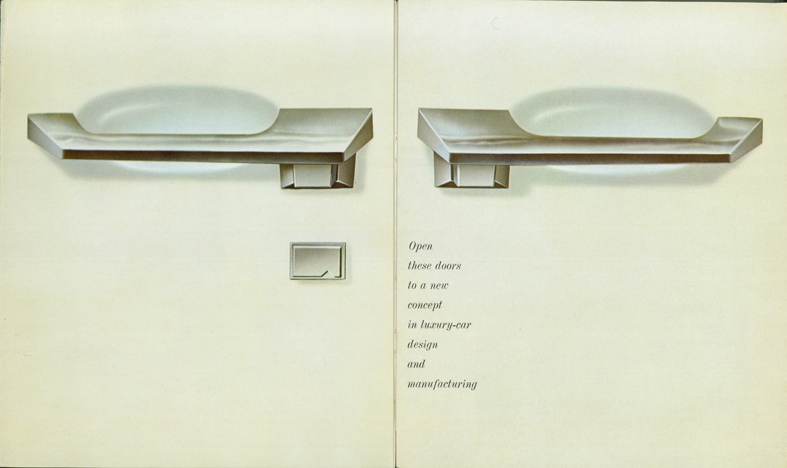 An ad for the 1961 Lincoln Continental.
He also shares that it's the public reaction that ultimately decides on a design's place in history. "I think the public is always the ultimate judge. It can a great design, but if the public seizes upon it, it's a really great design. I do feel like the public votes on successful design." He also adds that Lincoln, who in the past has worked with major brands like Cartier, Emilio Pucci, Givenchy, and Bill Blass, "has always been involved with the culture." It's this consistency and desire to follow and explore areas of contemporary design beyond the automotive industry that sets it apart from its peers.
The Lincoln Continental 80th Anniversary Coach Door Edition will be released next summer in a limited run of 80 models, each adorned with a unique badge. The announcement follows the reveal of the new 2020 Lincoln Aviator, a premium SUV with two engines and a sleek all-leather interior.
"Back in the day, it was all about style, less about practicality and function. Nowadays, we can offer both. You have style, but this car offers all the safety features and amenities that luxury customers are looking for. I'm very excited and there's great momentum for Lincoln now," says Kemal Curic, chief exterior designer for Lincoln. "When you open the doors, it's like welcoming someone. There's something very human and personal about this."
"And also celebratory," Doonan adds. "It's a grand voila."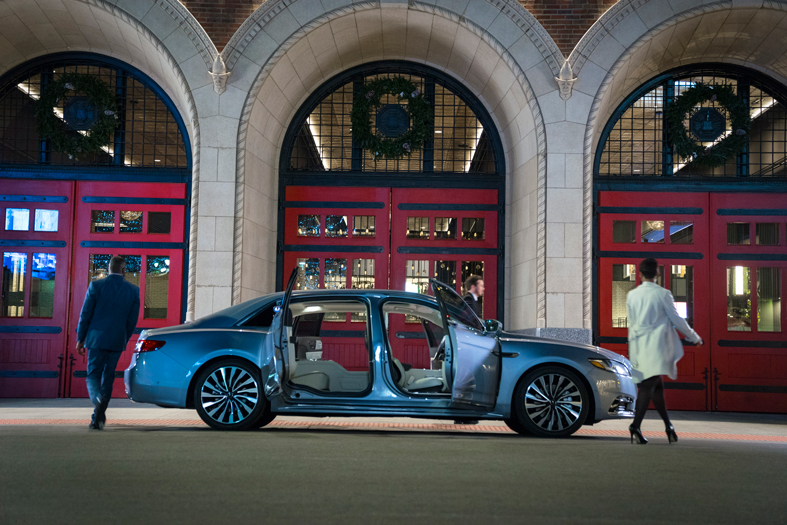 All images courtesy of Lincoln.