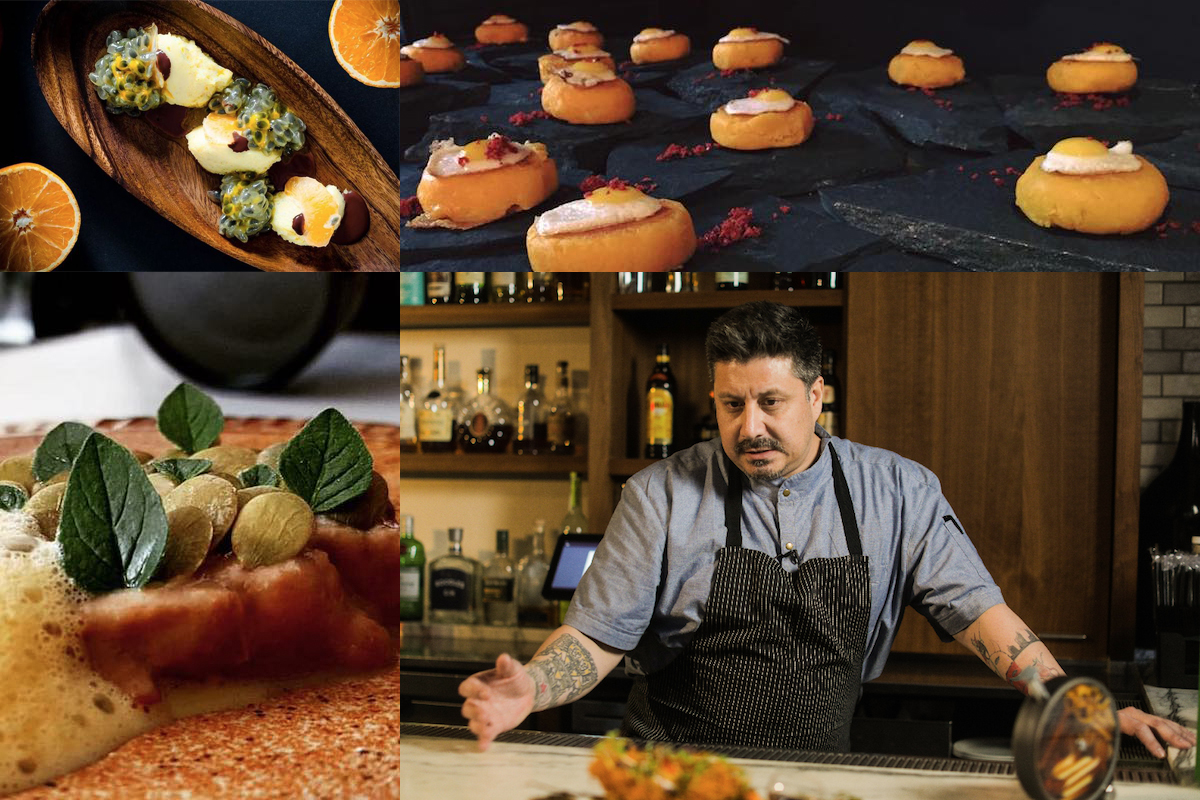 Chef Takeover: Fine Dining in Ecuador With Luis Jaramillo
We might be a little bit ahead of the curve, but Ecuador is making waves in the culinary world culture. With chefs like Luis Jaramillo, who is just closing his West Village establishment, Fifty, Ecuadorian cuisine is introducing us to new characters beyond the basics. Jaramillo's first project earned him a Michelin Plate Award for freshness last year as well as some other accolades and write-ups by specialized critics — not too shabby for being among the only restaurants offering Ecuadorian fare. He is based in New York and works relentlessly to make a name for his culture and food. In this series, you'll find where Jaramillo finds inspiration in his beloved Ecuador.
NUEMA at Illa Experience Hotel– Junin E1-44 and Juan Pio Montufar, San Marcos, Quito; 593-2.395.7010
Photo courtesy of the restaurant.
"Innovation is the motto for in this collaboration. Chef's Alejandro Chamorro and Piedad Salazar are the ultimate culinary couple that has worked together in must-know kitchens around the globe including the famed Noma, Astrid y Gastón, to name a few. Now they are back in Quito serving innovative, sustainable, and delicious new Ecuadorian fare, enchanting the palates not only of tourists looking for excellence but also of locals searching for new experiences. This restaurant is included in the best new restaurants in 2018 New Worlder."
SALNÉS — Calle Isla Isabela N44-27 y Río Coca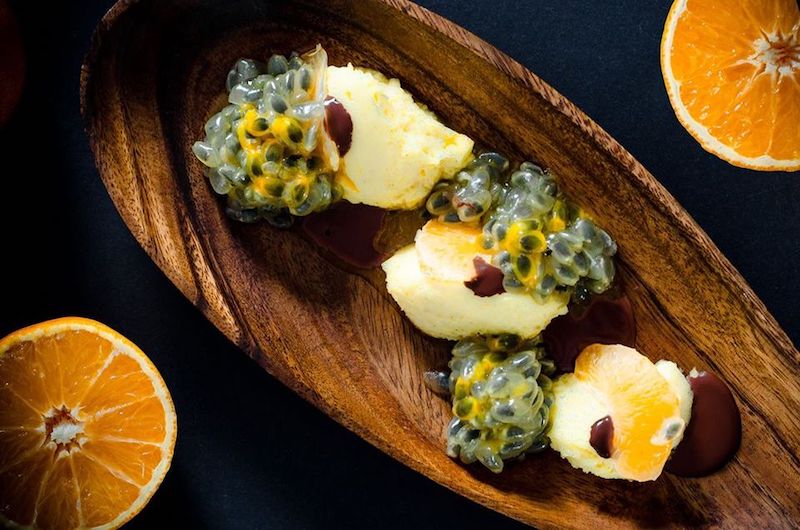 Photo courtesy of the restaurant.
"Rosa Gordillo Acuña is probably one of the most experienced, if not the most experienced chefs in Quito. After living in Spain for over 18 years, gaining experience not only in the legendary El Bulli but also working elbow to elbow with Martín Berasategui (an 8-Michelin star chef altogether and owner of a three-Michelin star restaurant in Lasarte-Oria that goes by his name.) Acuña is the chef at El Salnés which is dedicated to very traditional Ecuadorian fare with world class technique. Sometimes the menu can be all pork, working a nose-to-tail menu. Other times the menu may include very contemporary renditions of classics like "Caldo de Pata" cows feet stew, empanadas de "Morocho" which are made with a unique type nixtamalized corn or spectacular acclaimed blood sausage."
3500– Lake Tipo Pugro; +593.98.365.1398 for reservations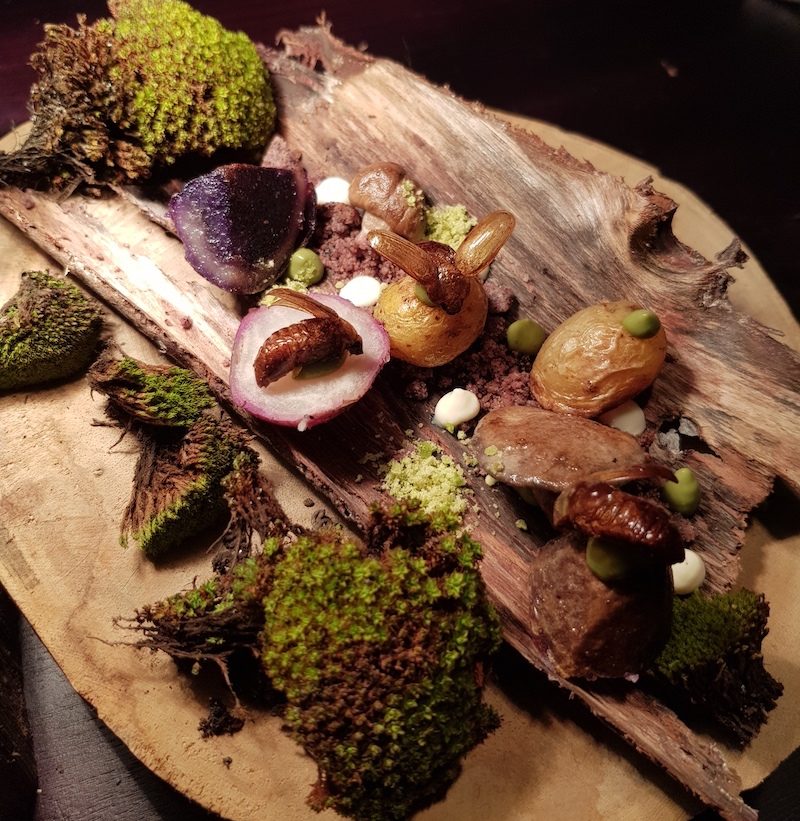 Photo courtesy of the restaurant.
"This young chef has taken a very radical path– he is serving hyper sustainability and harvests his surroundings. Huertas cooks only what's available near lake Tipo Pugro located 20 minutes away from Quito nestled in the middle of the Andes mountains. His menus are surprising with a daily touch of creativity and imagination. Expect bold flavors out of the ordinary filled with tubers, grains, vegetables, trout if in season as well as cheese and butter made by local indigenous that live near the restaurant."
PACHA TAPAS CON IDENTIDAD— La Pradera E7-147 y San Salvador; +593.98.595.5278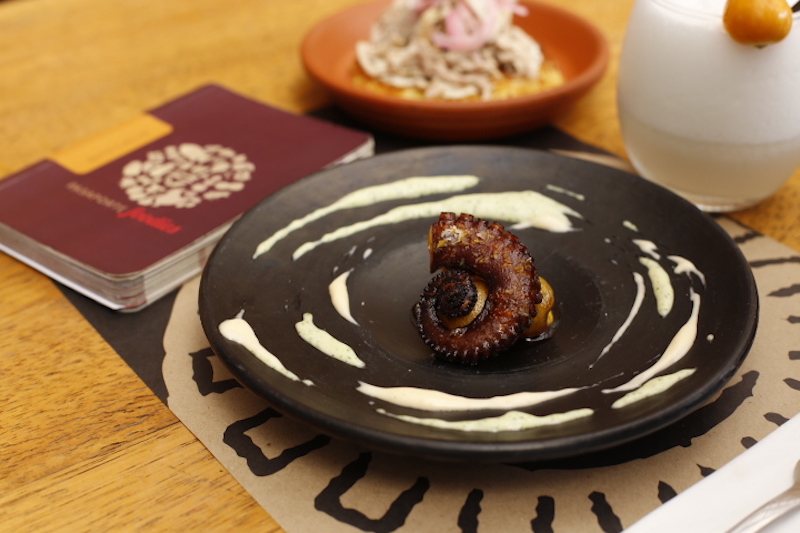 Photo courtesy of the restaurant.
"Traditional Ecuadorian cuisine served in a tapas style at a very affordable price, allowing you to try many different flavors while having a fun time in this modern space. Enrique, Quique, Sempere is the chef an also pays close attention to the cocktail program, making refreshing and flavorful renditions using local fruits and artisanal bitters, infusions and ancient techniques."
BUEN PROVECHO!