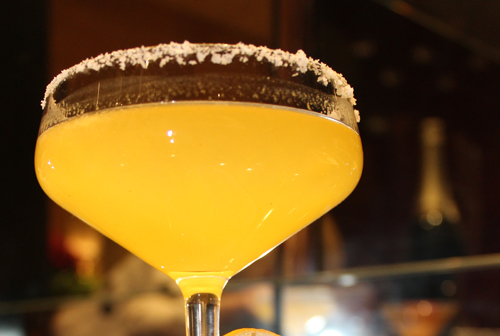 It's Been A Long Week: Four Seasons New York's Chamomile Tequila Sour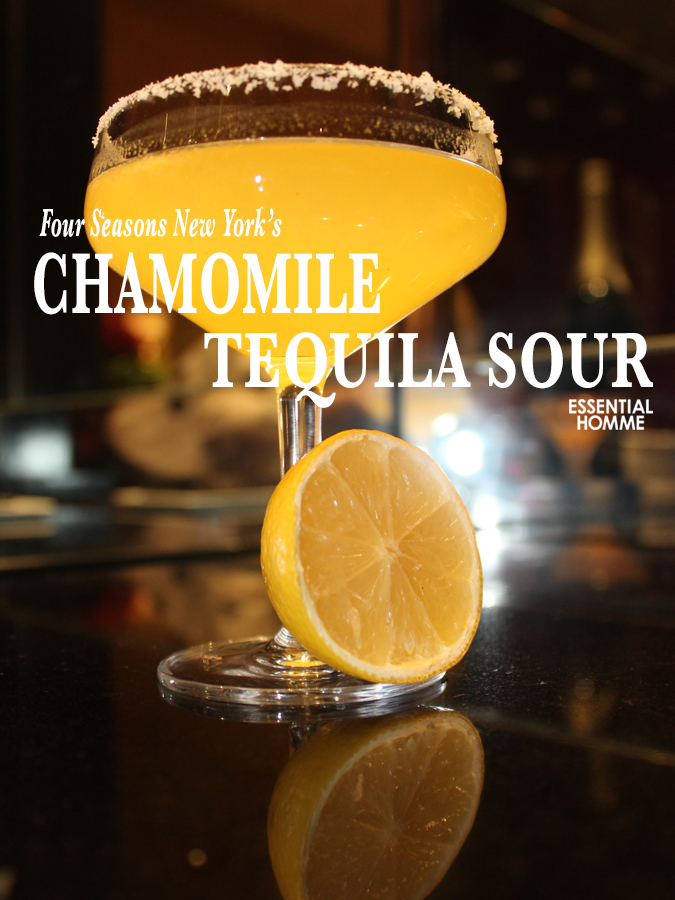 Image: ESSENTIAL HOMME, Four Seasons New York.
As true believers of the work hard, play hard mantra, we present you with It's Been a Long Week, a weekly column aimed at awarding some liquid appreciation to you for just being yourself, dammit. Make a glass or two on us, you deserve it.
WHAT
Four Seasons New York's Chamomile Tequila Sour
Part of TY Bar at the Four Seasons New York's quarterly cocktail program, the Chamomile Tequila Sour follows a tea time theme for an interesting (and anti-oxidizing) version of the classic drink.
HOW
Ingredients:
4 Chamomile tea bags
1 cup Sugar
1 cup Water
0.5 cup Kosher salt
1.75 oz. Maestro Dobel Tequila
1 oz. Fresh lime juice
1 lime wedge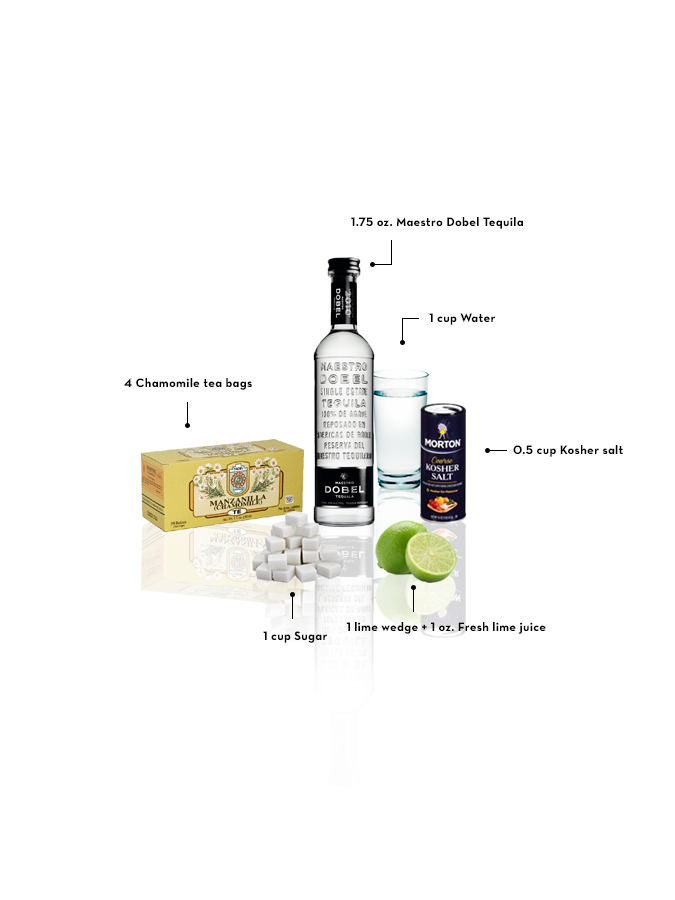 Image: ESSENTIAL HOMME, Maestro Dobel Tequila, Morton, Tadin.
THEN
Create chamomile simple syrup by combining water and sugar in a small saucepan over high heat. Stir to dissolve and bring to boil. Immediately remove from heat and add chamomile tea bags. Steep for 30 minutes then remove the tea. Cool to room temperature and refrigerate.
Separately, place the salt in a small, shallow plate in an even layer. Moisten the rim of a coupe glass with lime wedge. Dip glass into salt and set aside. Combine lime juice, tequila, and 1.5 oz. of chamomile simple syrup in a cocktail shaker. Fill with ice and shake until well chilled. Strain into the salt rimmed coupe glass and serve.