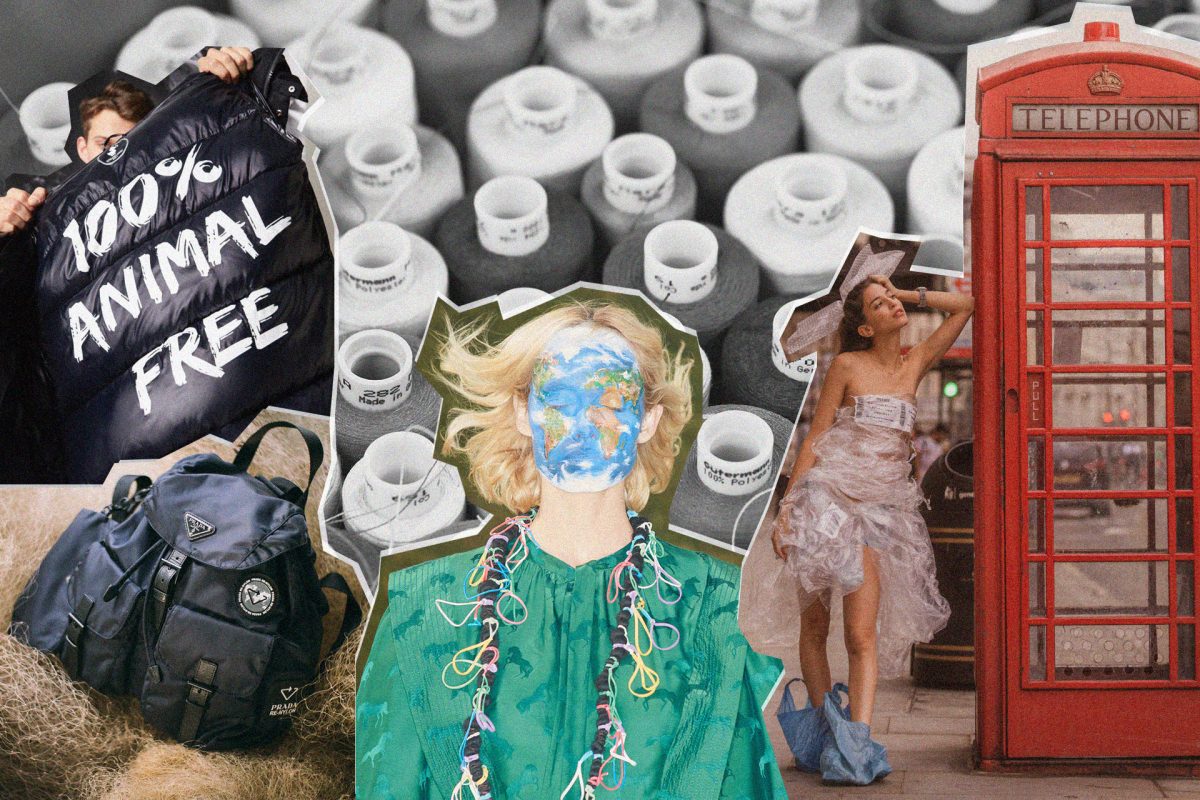 Now Trending: Sustainability
2019 marked the year when it became fashionable to be sustainable. Slap the label "eco-," "green," "ecologically responsible," and "upcycled" amongst other synonyms and you've got the biggest trend on the planet—working to preserve it instead of destroying it. The fashion industry— and in particular the increasing production and availability of fast fashion— is considered the world's second-largest polluter, only behind oil. In October 2018, the United Nations reported that the global climate crisis will exacerbate in the next 20 years if action is not taken to drastically reduce carbon output.
Previous research from the U.N. in 2017 projected fashion production to increase by 60% by the year 2030. Today the Global Fashion Agenda forecasts an 81% growth in the same period. In fact, the industry already contributes to 8% (equal of almost all of Europe and greater than all of the airline industry) of global greenhouse gas emissions—with these levels expected to nearly double. "Given its size and global reach, unsustainable practices within the fashion sector have important impacts on social and environmental development indicators," says sustainable development specialist for the United Nations Francesca Zoppi. "Without major changes to production processes and consumption patterns in fashion, the social and environmental costs of the sector will continue to mount." Producing fashion, accessories, and all the in-betweens inevitably creates an impact that affects the natural functions of our ecosystem.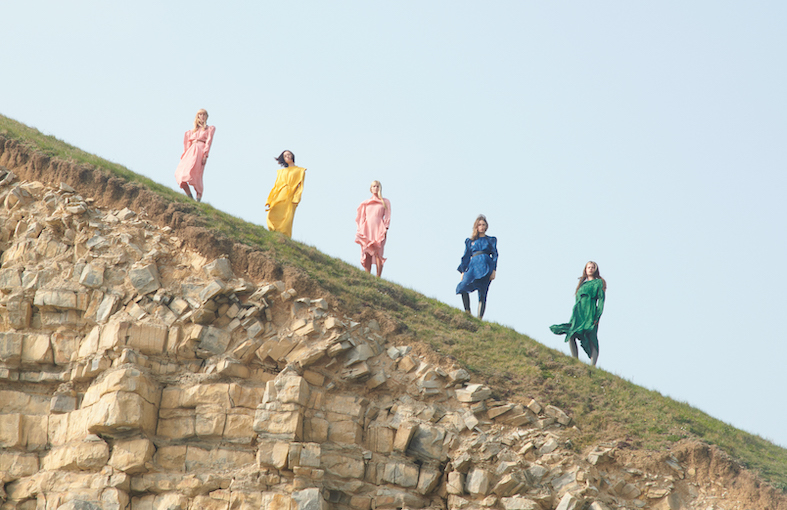 Stella McCartney's Fall 2019 sustainable campaign.
French President Emmanuel Macron instituted the Fashion Pact at G7's summit earlier this year, which was joined by at least 150 brands, among them industry giants and renowned labels like Ermenegildo Zegna and Prada. Macron enlisted François-Henri Pinault, CEO of Kering, to establish the objectives at the Copenhagen Fashion Summit. Kering, a French international luxury group, has been a leading activist in the sector for at least 10 years. By aligning clear and measurable objectives in their agenda, the group already has a third of the industry following its lead. Head of Kering Americas Laurent Claquin explains that the strategy for 2025 fixates on three figures: "Care, collaborate, and create. Care is all about the environment. Our precise objective is reducing the EP&L by 40%," Claquin explains. (The Environmental Profit & Loss functions as the measuring tool for quantifying the environmental impact of its activities.) "Then we will start 100% transparency of all raw material by 2020. Each time our objectives are quite measurable and precise." Actively working within the framework, Kering will then focus on collaborations and the social aspect of sustainability as well as creating innovative efforts to minimize the fashion industry's ecological impact.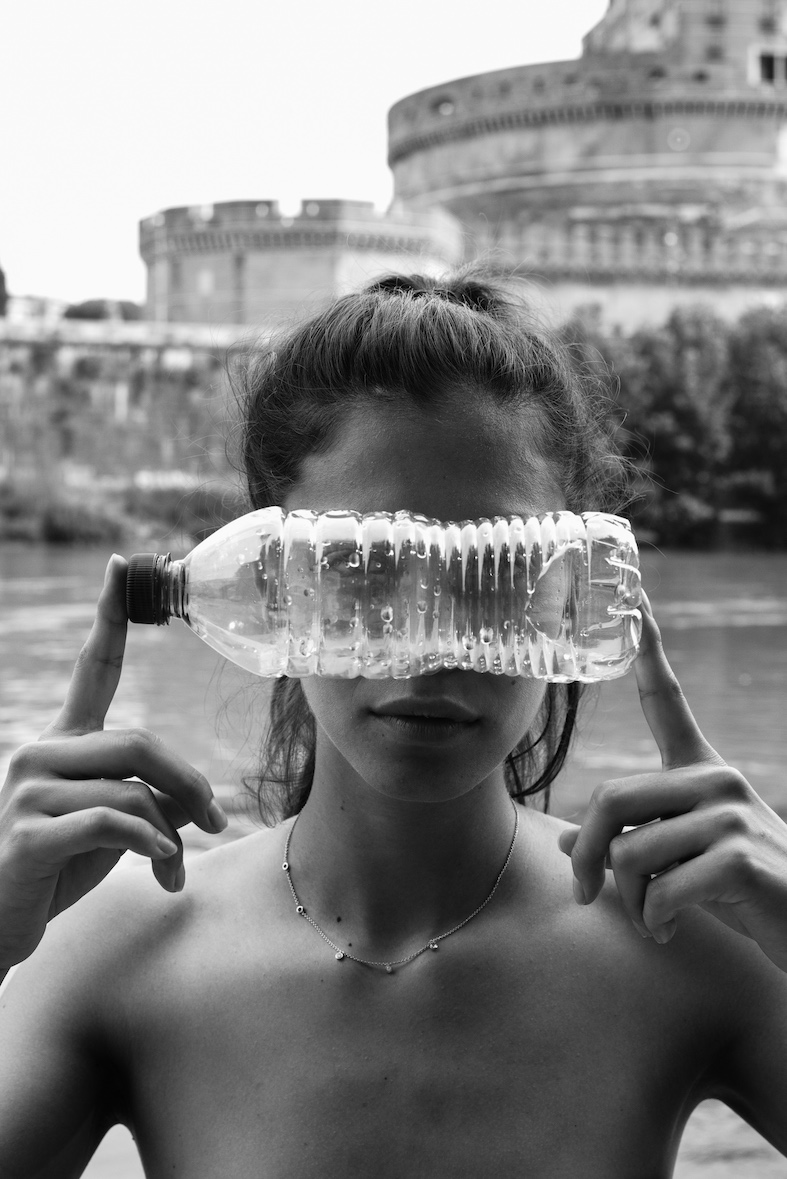 Marina Testino shot by Danilo for her #WeSeeThrough campaign
Sustainable fashion activist Marina Testino attended the summit and was inspired to change her own shopping habits and preferences. Her own campaigns raise awareness of microplastics that enter the ocean through clothing. Testino has created her own formula by reusing, upcycling, and focusing on clean brands that consolidate into "the four S's of sustainable fashion: simplify, share (or rent), secondary market, and sustainably made." In order to improve our habits as consumers, renting, borrowing, and reusing pieces instead of purchasing new ones is a viable alternative that benefits the planet.
Kering, for example, follows an environmentally profitable formula that helps prioritize and make choices that impact the entire supply chain. Claquin explains that from CO2 emissions to waste, air pollution, water consumption, and others, Kering spreads its sustainable funds to re-value where their impact is highest and to know what to ultimately concentrate on. As a result, they have focused their revenues in raw material production and textile mills to improve water and energy efficiency that will phase out fossil-fuel usage and reduce CO2 emissions by 12% per mill. These studies have shown that 80% of the impact comes from this sector and its betterment results in economic savings, closer collaboration, and greater transparency.
While there are clear dangers in the direction fashion is currently headed, more industry figureheads are adopting promising alternatives—including early leader Stella McCartney and veterans like United Colors of Benetton. "We are part of the problem," declares McCartney's Summer 2020 campaign. "But we are pushing boundaries every day to find solutions that do exist in an industry desperately in need of change."
McCartney also leads the industry with leather, feather, and fur-free production in addition to animal-free glue, organic cotton, biodegradable shoe soles (the most difficult part of the shoe to recycle), econyl nylon, and more. This year, Prada joined the revolution by repurposing nylon in a range of bag accessories. Being that nylon is extremely difficult to recycle, it happens to have a lifetime that translates into endless upcycling.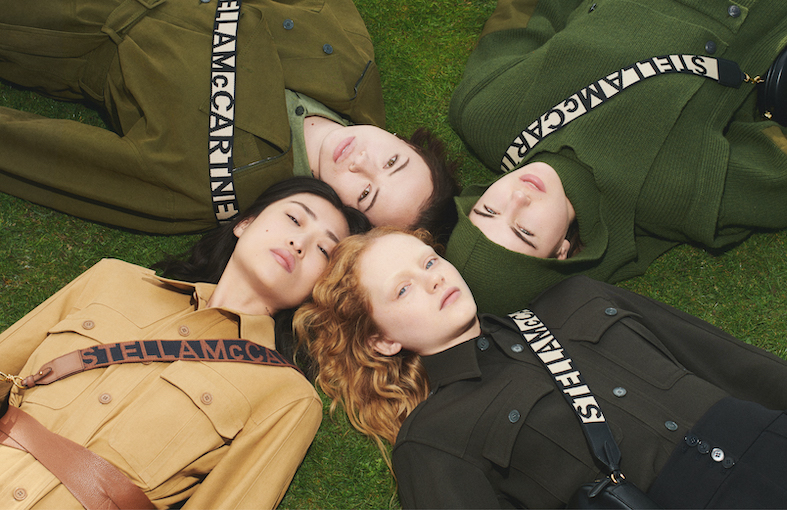 ©Stella McCartney
"Compared to a decade ago, customers are much more informed and demand transparency," explains a representative of United Colors of Benetton. "They want to know where their garments come from, what they are made of, for how long they will last." A heightened desire for awareness on the side of the consumer only motivates the market to deliver. This attitude has driven the brand to join Greenpeace's Detox program in efforts to eliminate the hazardous chemicals of textile manufacturing.
None of these advances would have been possible without digital advancements. These same services have given rise to newer brands including New York designer Collina Strada and Los Angeles' Tact & Stone. Using ethical practices, organic materials, green shipping options, and plastic-free packaging, these brands are showing that sustainable fashion is indeed a possibility.
With giant organizations behind the change, including Greenpeace, Kering, and the U.N., it is also the best political atmosphere to jumpstart an eco-revolution. "In 2019, the United Nations and specialized agencies established an Alliance for Sustainable Fashion, a coordinating body that aims to amplify the efforts of individual agencies working across the textile and fashion sectors," explains Zoppi. "Its goal is to transform these sectors so they will become engines of sustainable development to achieve the Agenda 2030." The commitment features 17 interconnected goals that link a line of social issues.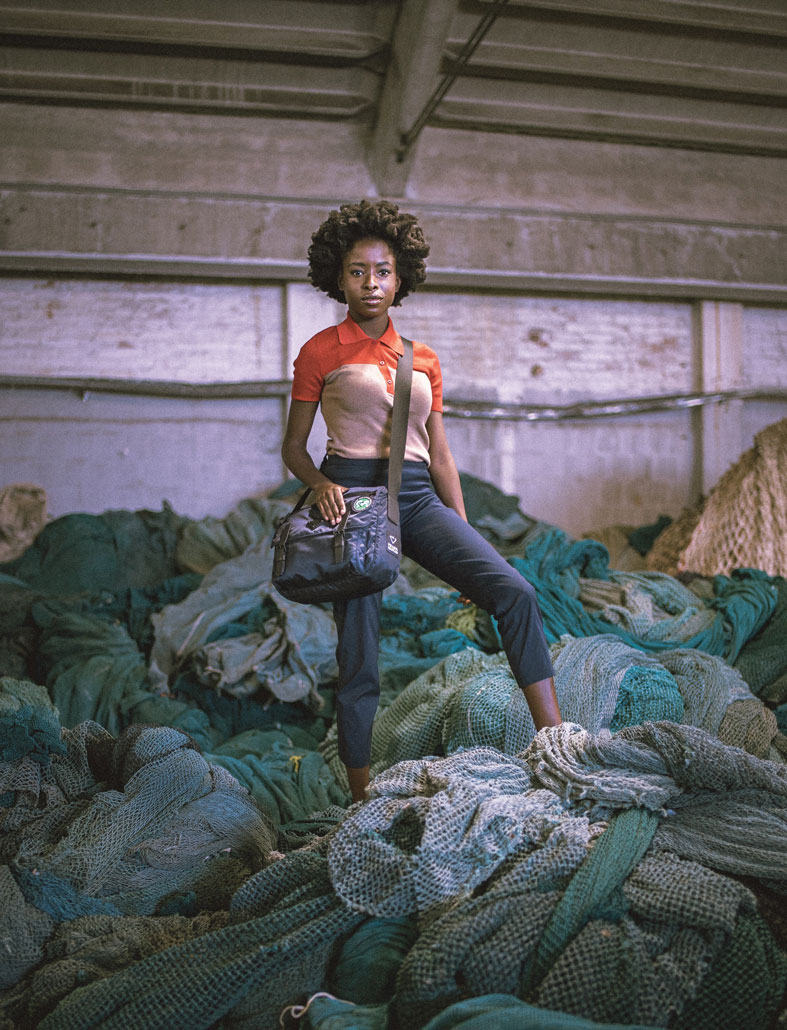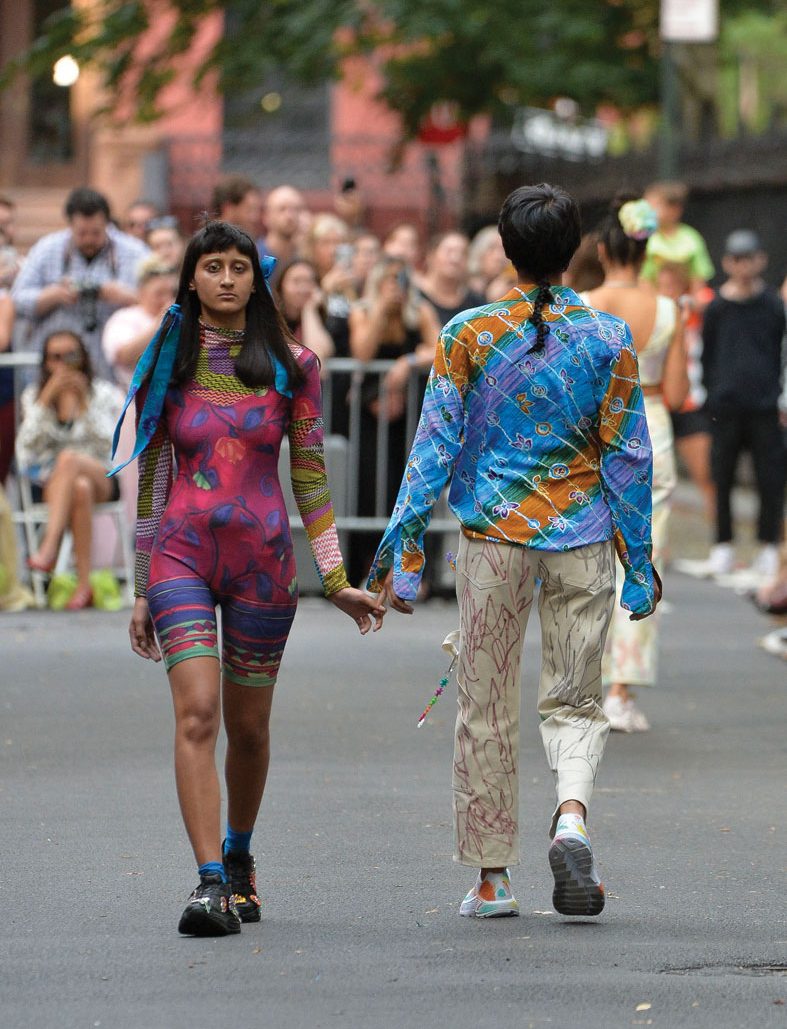 (Left) Prada Re-Nylon features upcycled nylon accessories | (Right) Collina Strada's Spring/Summer 2020 runway show on the streets of New York City
The industry then reaches another wall. French journalist Loïc Prigent, fashion's preeminent documentarian, asked on his Instagram account: "What is the trend? A bourgeois eco-responsibility." Though with considerable transparency from brands and awareness from activists (including teen-activist Greta Thunberg), a popularized change to sustainable production can make it normalcy, one that hopefully will encourage reasonable pricing. Fashion has historically touched on an emotional and aesthetic level, and if it does just that again it can help save the planet.