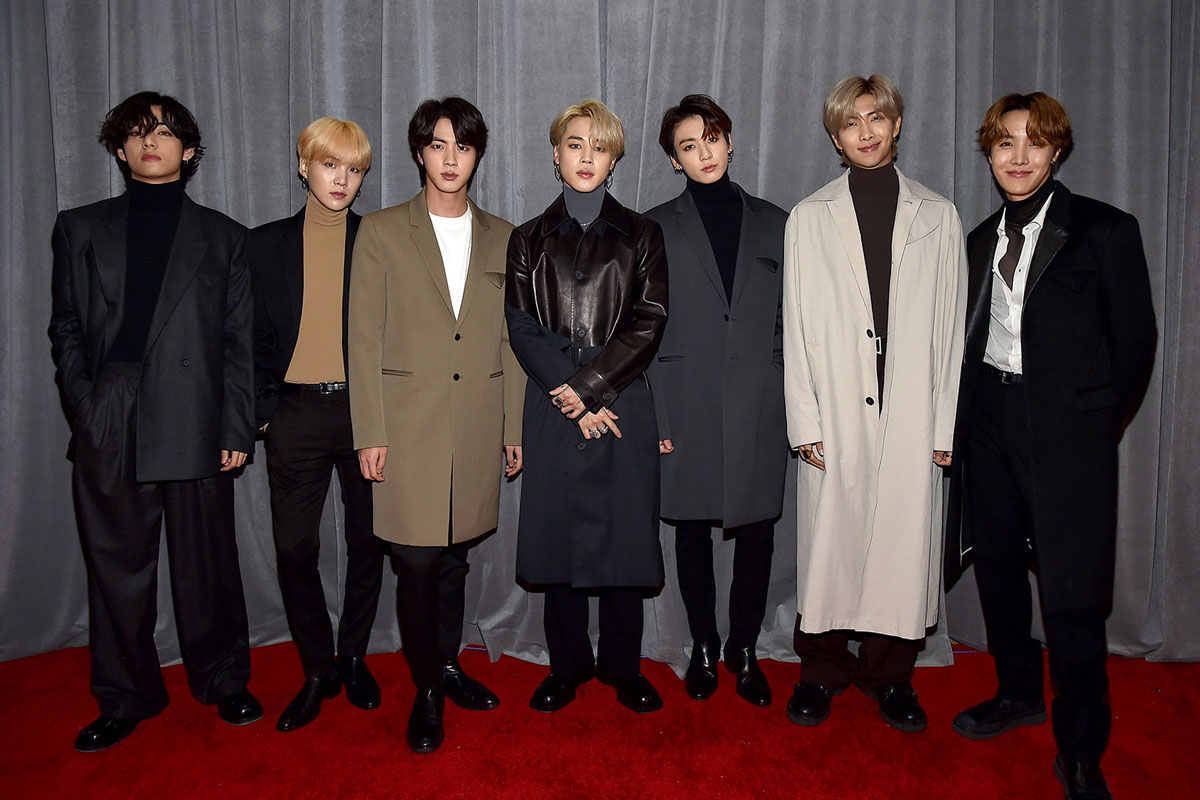 Some of the Best Fits from the 2020 Grammy Awards
Billie Eilish showed off her supervillain style, Tyler the Creator went full camp (again), and a new wave of gay cowboys were some of the highlights at music's biggest night. Here are some of the best outfits from last night's ceremony.
Tyler, the Creator in custom Golf Le Fleur
Image: Amy Sussman
One of Tyler's most compelling talents is the ability to take such familiar references, like the Andy Warhol wig he donned for most of 2019 as part of his IGOR era (the album won the award for Best Rap Album) or this Grand Budapest Hotel-inspired bellhop suit, and completely warp them into something entirely original. Enter the era of Tyler, the Auteur.
Billie Eilish in Gucci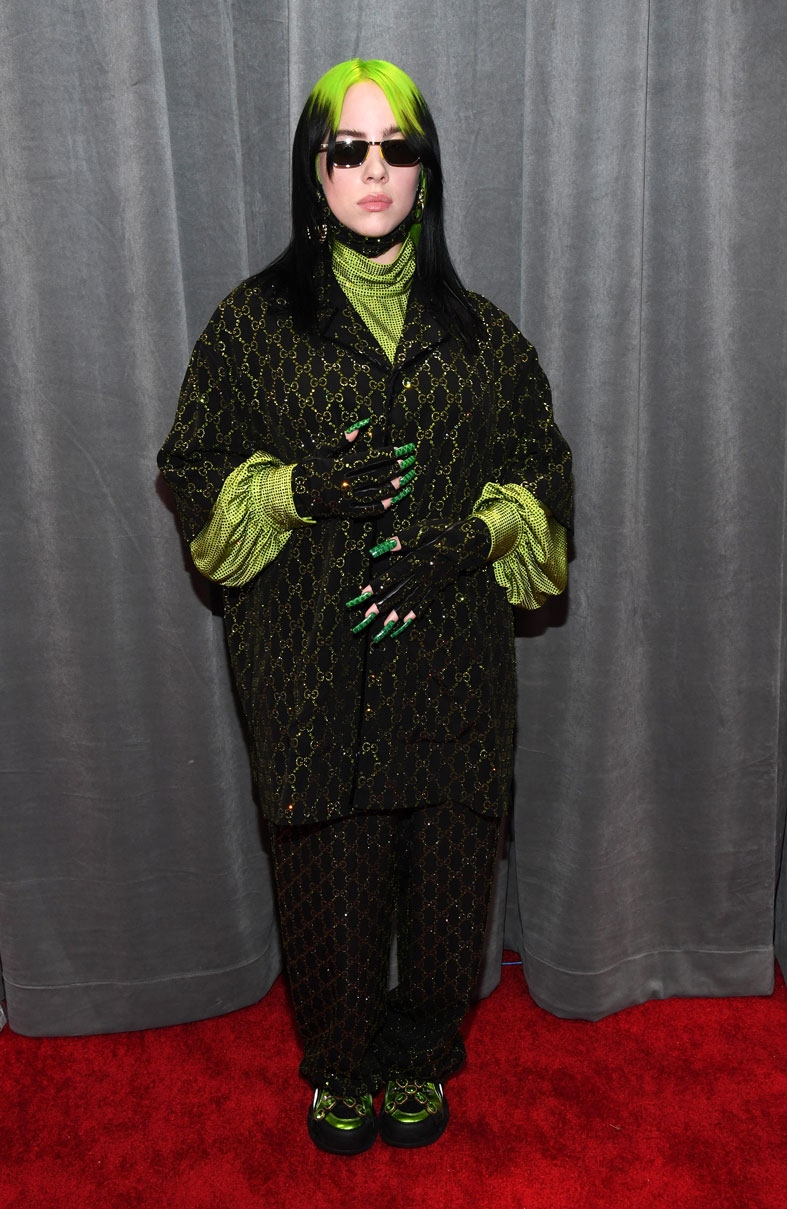 Image: Gucci
The 18-year old's breakout hit "Bad Guy" was up for some of the biggest awards of the night, including Song and Record of the Year (it won both), so she honored this by literally dressing like a glammed-up Batman villain — being bad never looked so good.
Finneas O'Connell in Gucci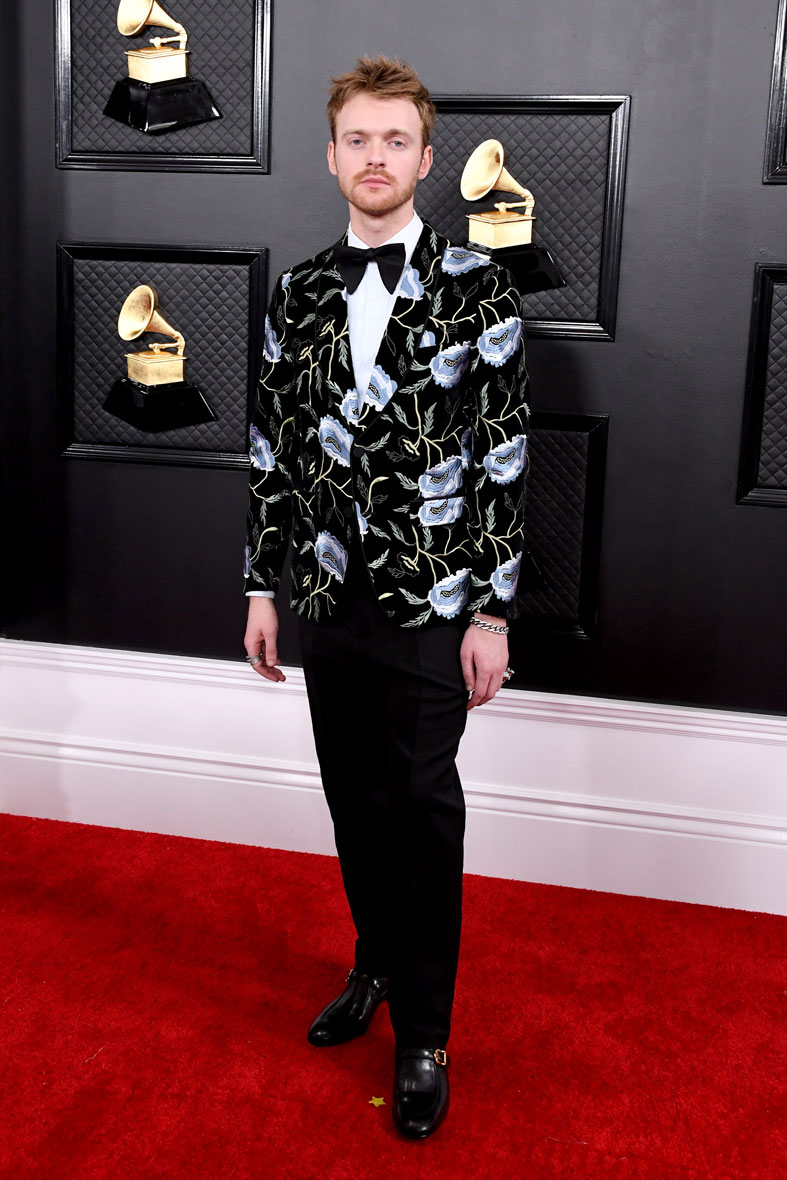 Image: Gucci
Billie Eilish's co-writer, brother, and general behind-the-scenes mastermind stepped out in a festive yet elegant suit. The oversized bow-tie is a nice touch.
Steve Lacy in Comme des Garcons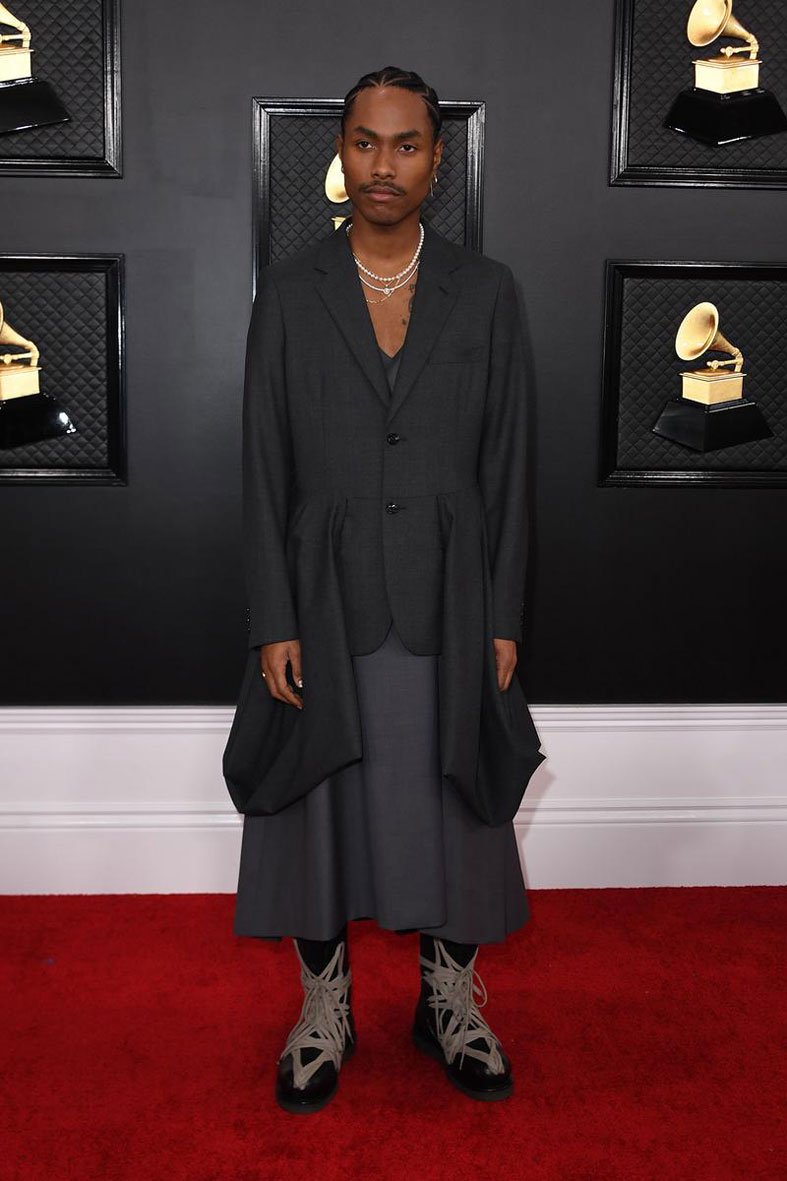 Image: Valerie Macon
This look perfectly encapsulates the blurry and exciting trend of men's suits, balancing traditional tailoring with the avant-garde.
Shawn Mendes in Louis Vuitton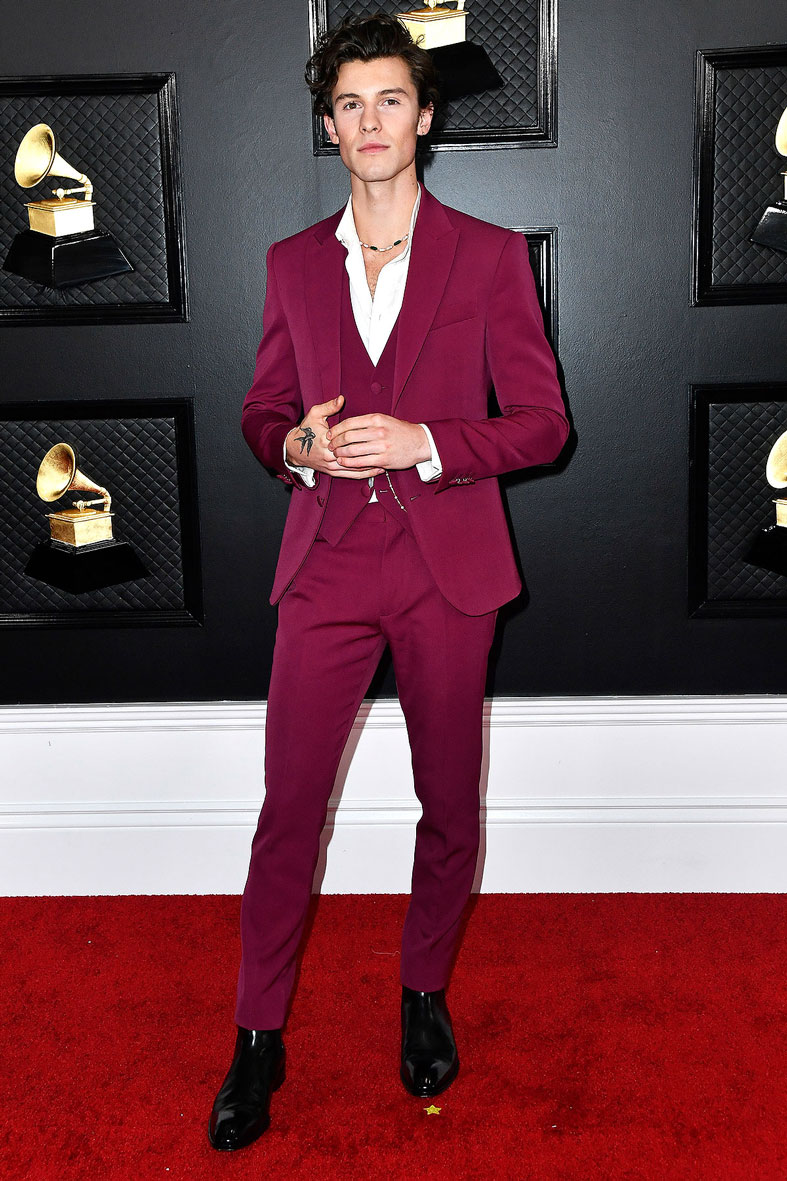 Image: Frazer Harrison
Note to everyone: THIS is how a suit should fit. With a pop of color and a seamless fit, Shawn cements his place as a menswear icon.
Orville Peck in Dior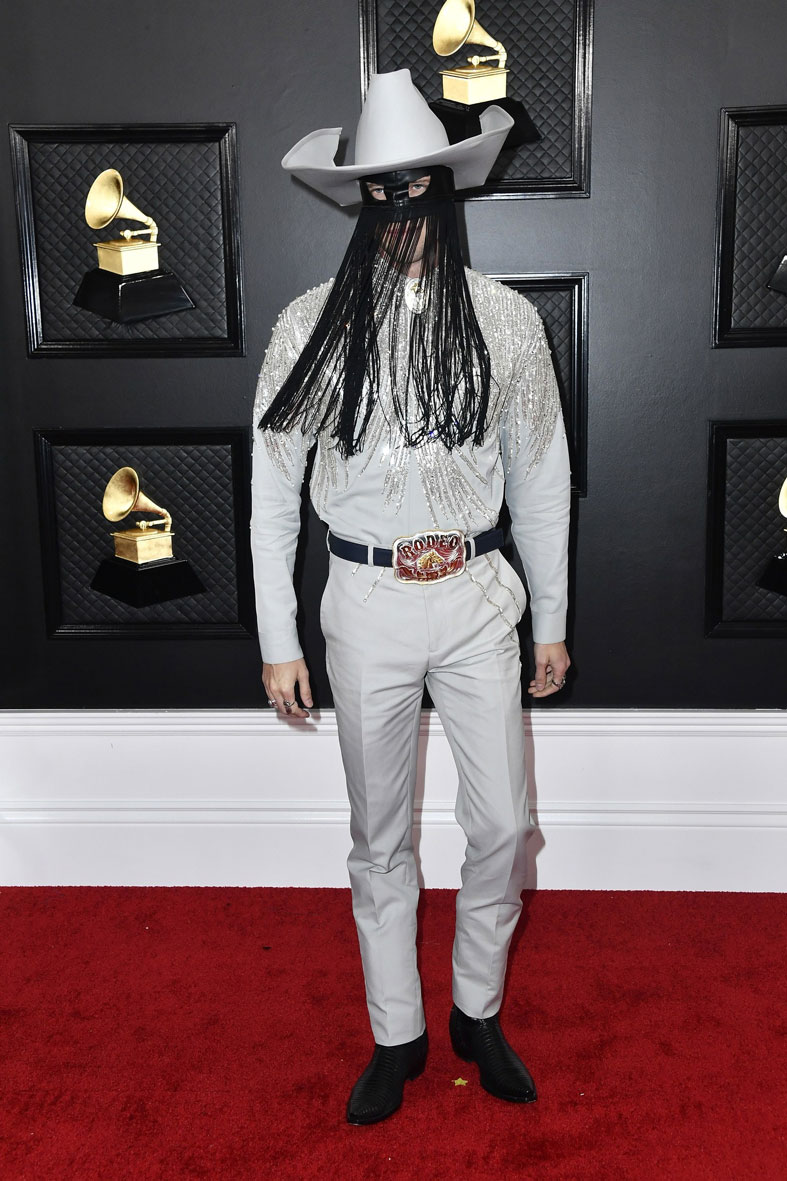 Image: Frazer Harrison
Decked out in sequins and leather fringe, Orville Peck represents the next era of gay cowboys.
Lil Nas X in Versace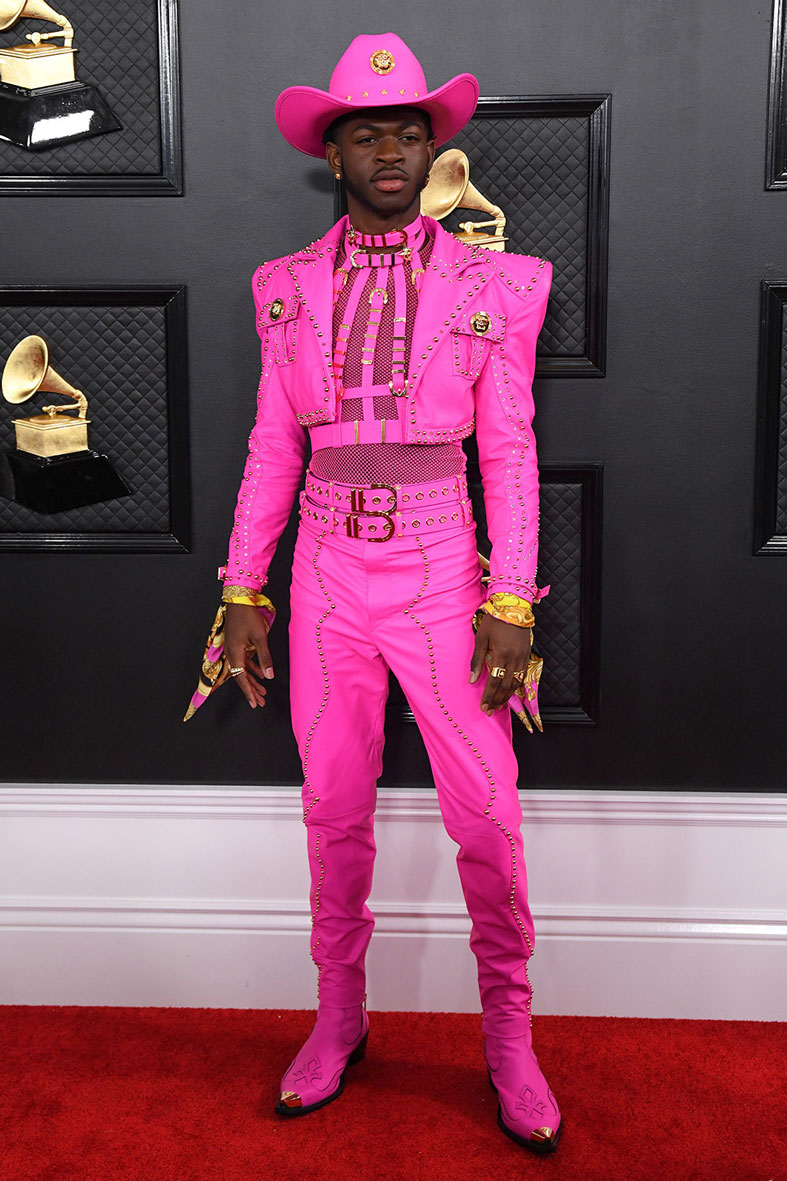 Image: David Fisher
Decked out in studs and a pink harness, Lil Nas X also represents the next era of gay cowboys.
Iggy Pop in Gucci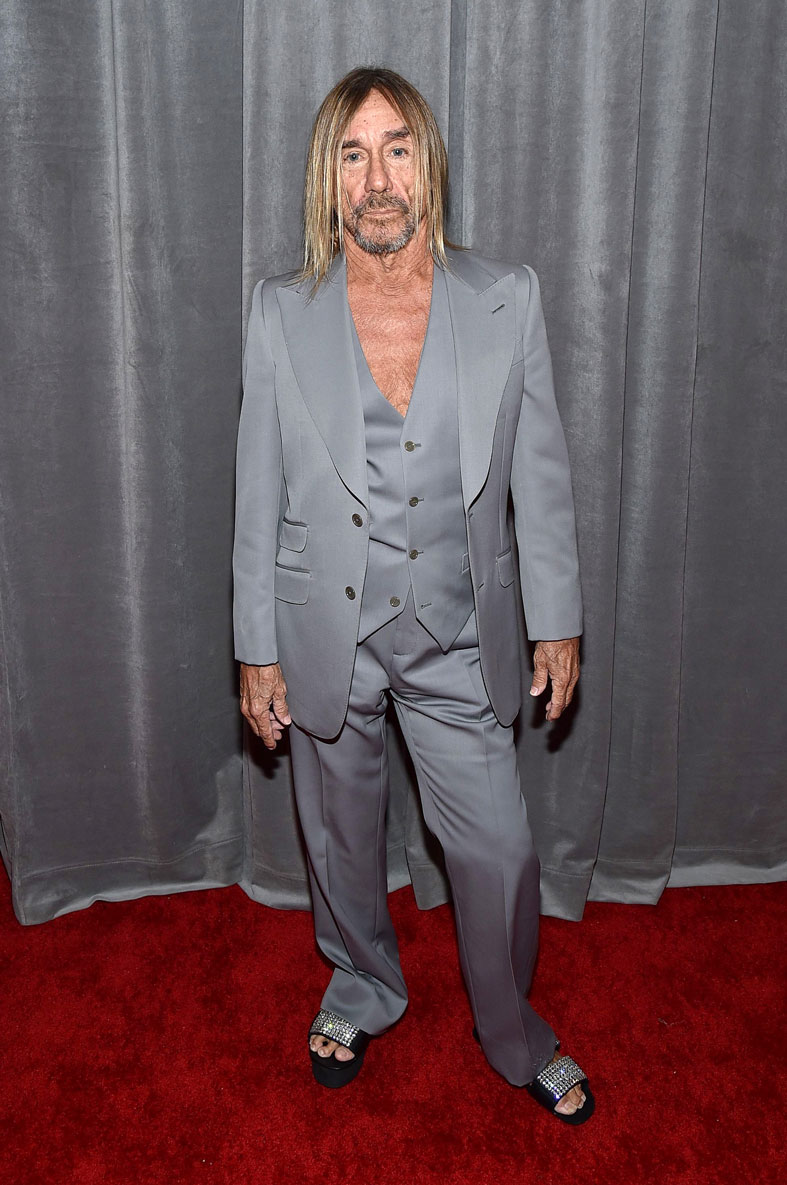 Image: Gucci
Even when he's wearing a suit with sparkly slides, Iggy still looks like he could he beat you up.
BTS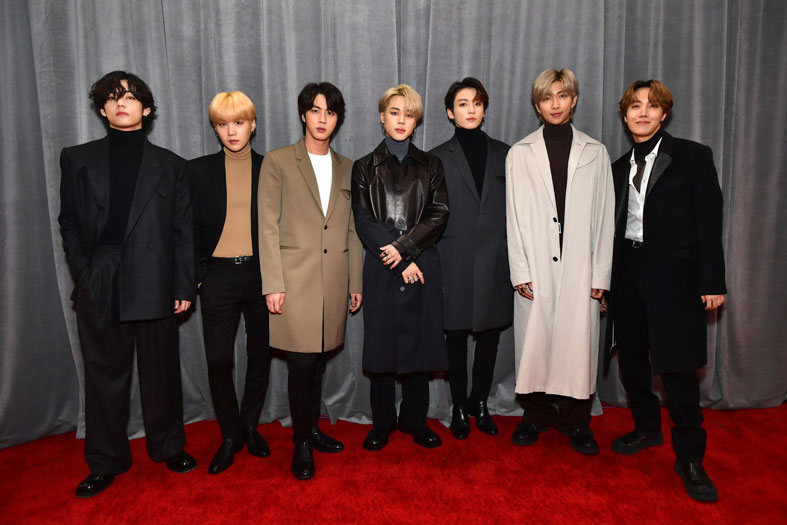 Image: Emma McIntyre
The biggest K-pop boyband in the world rebranded as a Bottega army.
Beck in Celine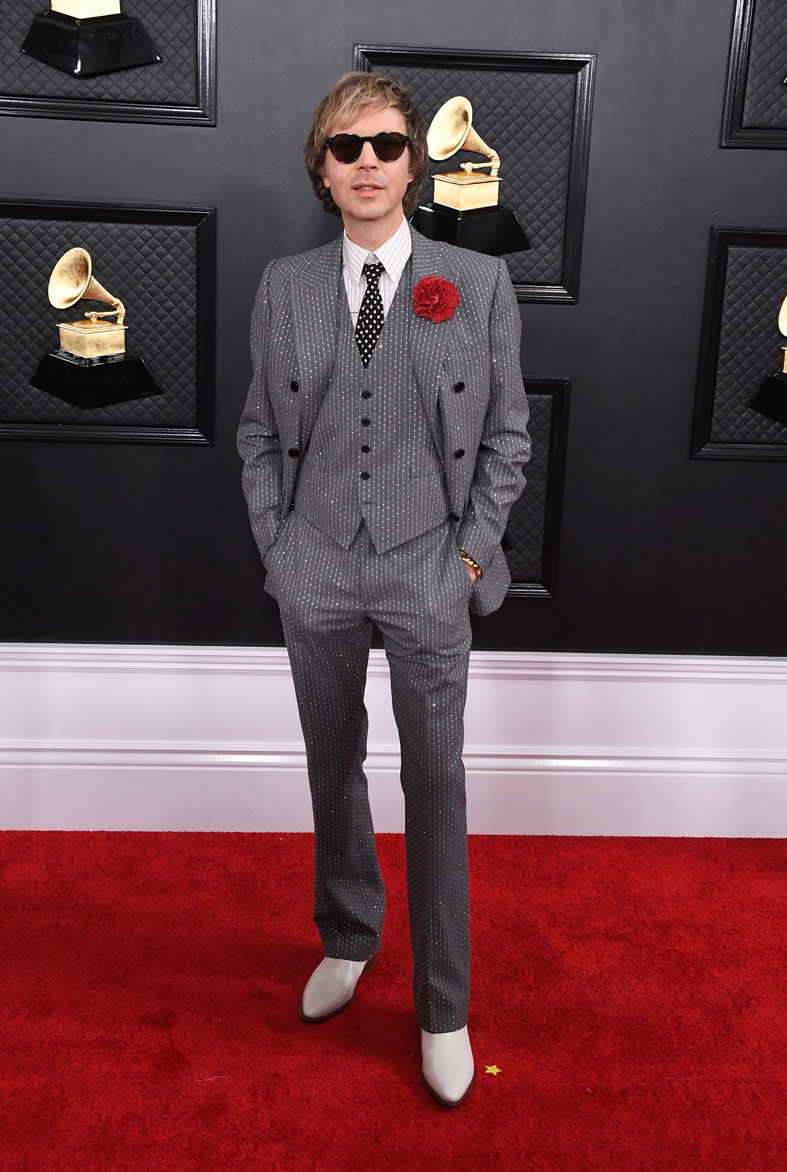 Image: Celine
Shine on, Beck. Shine on.