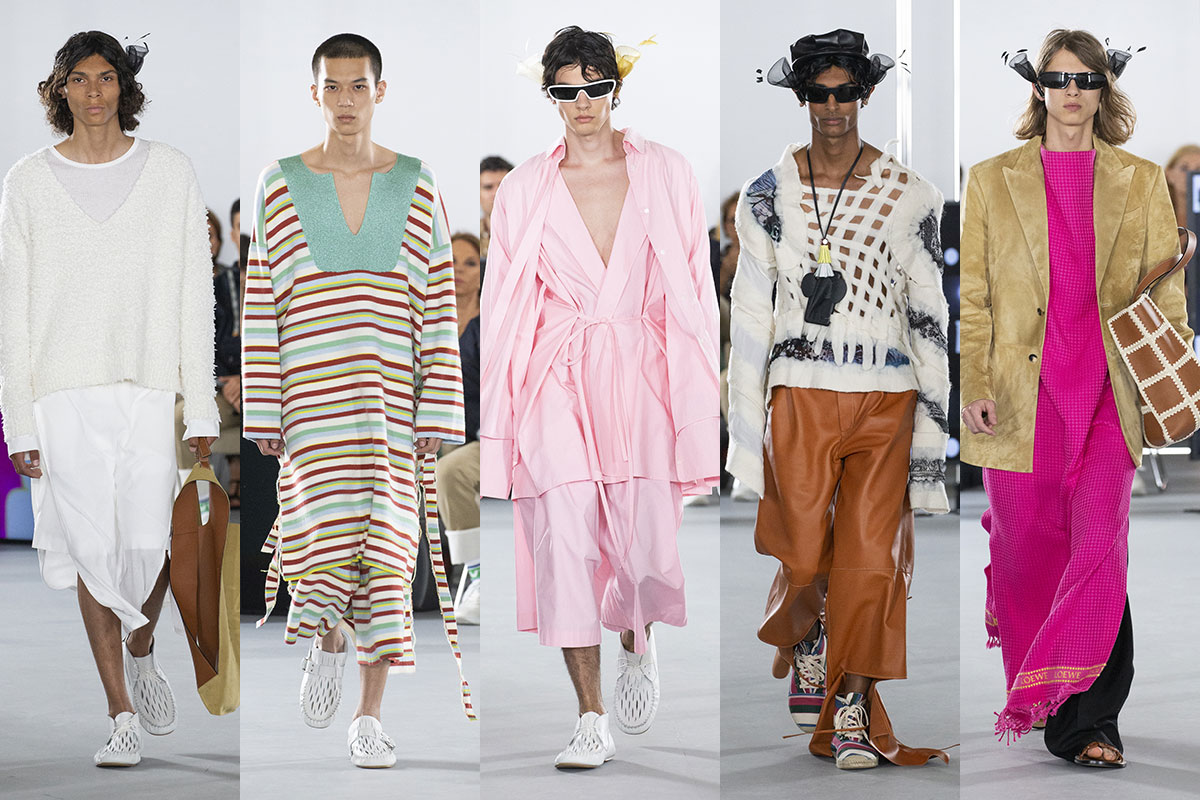 Daydreaming with Loewe Spring/Summer 2020
Loewe's Spring/Summer 2020 collection was a total daydream with elongated silhouettes, a play with pastel textures, and the house's signature pieces. Presented in Paris' Maison de l'UNESCO which features nine worked by artist Hilary Lloyd, the collection evokes less formal architectural vibes. Washed silk pants meet technical satin and dry wool in an array of pieces where clean lines are disrupted by new volumes.
In dedication to global craft, Loewe continues to use international materials and techniques. Some pieces come in house signature oro cashmere, while other in cotton from Bangladesh, woven indigo cloth from Burkina Faso, and denim from Japan. The brand's dedication to quality also circles back home with Spanish suede sandals and boat shoes in espadrille stripes. The brand also bring was the geometric Berlingo shoulder bag in this collection with a deconstructed shape.