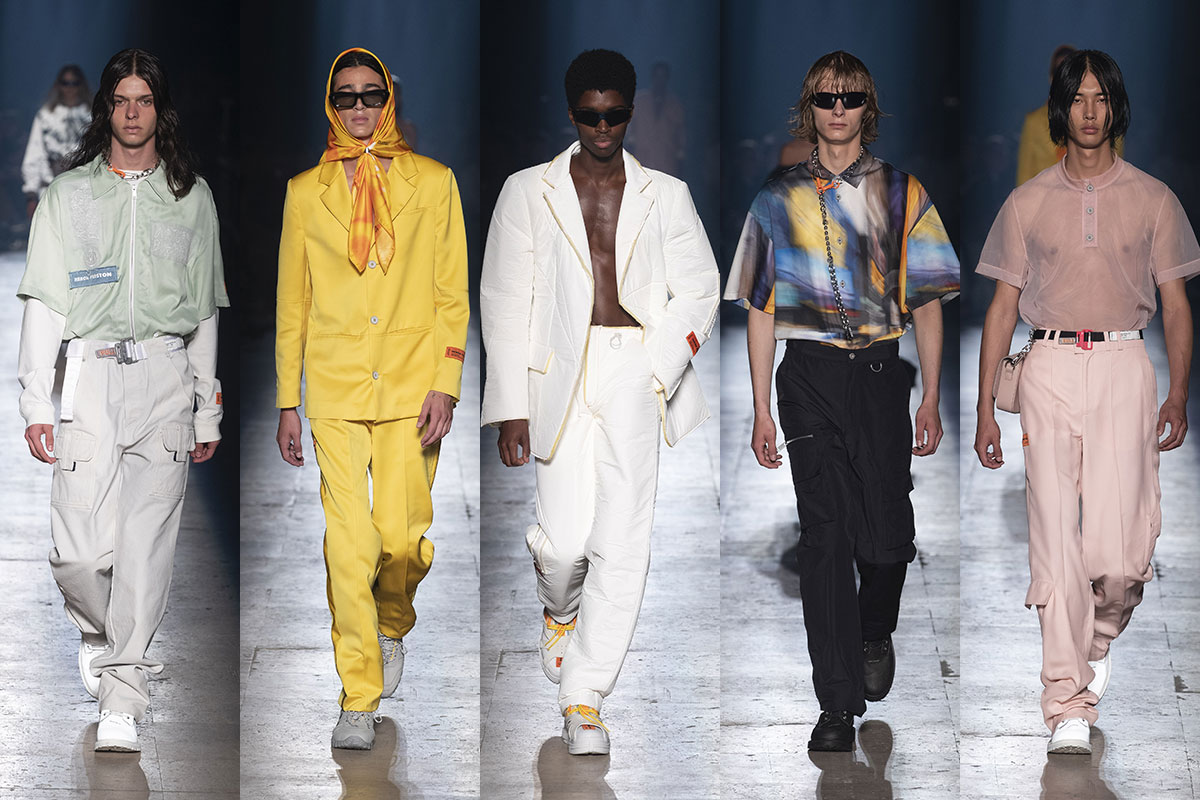 Heron Preston Spring/Summer 2020 Elevated Workwear
Known for his love of garments as a hybrid between utilitarian-wear and city edge, Heron Preston Spring/Summer 2020 delivered a softer color palette and airy tailoring. This season introduced formalwear with a lean makeover — roomier in cut and length. Vests, in particular, were inspired by safety garments and a layered style adds to the functionality of the pieces. The brand's signature orange is still prevalent in this collection with the addition of pieces in a spray camo print.
Heron Preston is also an eco-friendly and low-waste fashion brand. The collection features up-cycled and reusable materials as well as recyclable nylon, tweed, and innovative pineapple leather. As brands are beginning to commit to a more sustainable fashion future, Heron Preston is ahead of the curve already partnering with brands including Sami Miro Vintage and Gore-Tex (which uses recycled polyester).