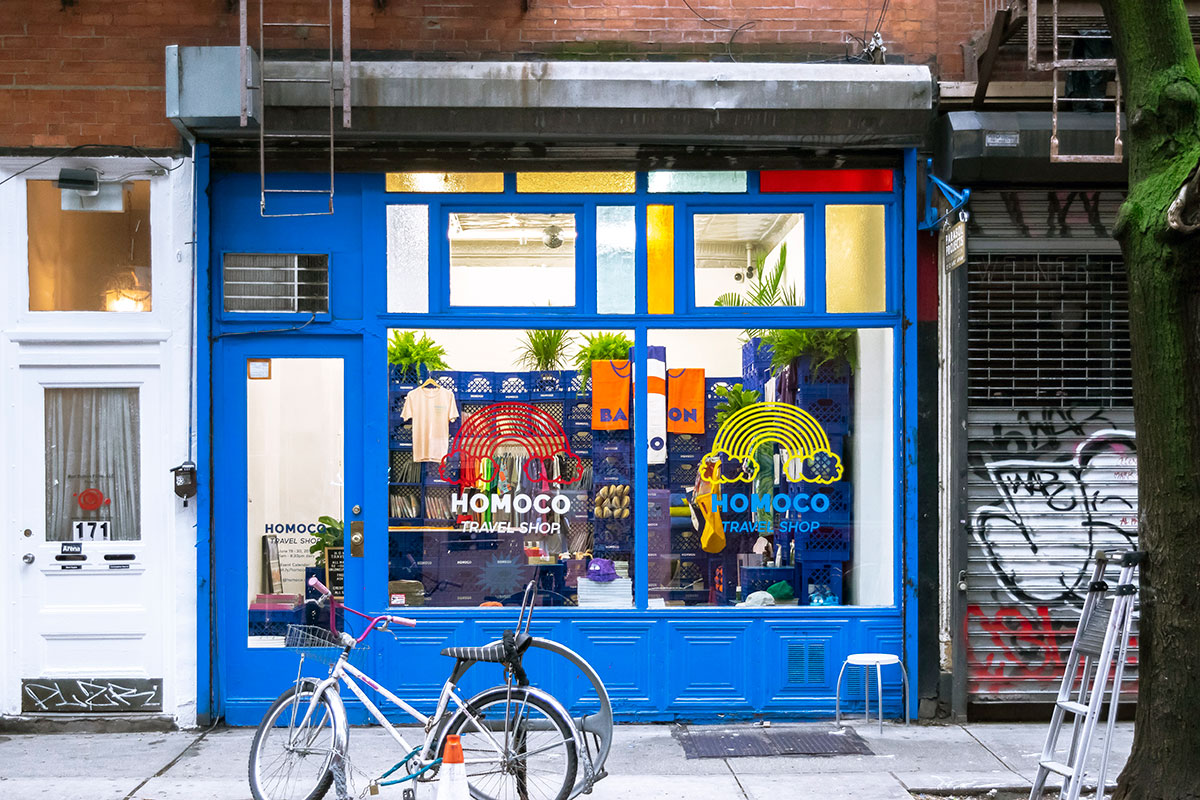 Homoco Carries Essential Homme in Downtown Pop-Up
Homoco, a NYC-based queer swimwear brand, has announced its pop-up shop on Elizabeth street where it carries Essential Homme's Summer 2019 issue for $2 only. Founded by Daniel DuGoff, previously at Patrik Ervell and Marc Jacobs, the brand was officially launched in 2018. Some of the label's key pieces include printed trunks made out of recycled plastic and camp shirts from harvested Tencel. A portion of the sales is then donated to ocean conservation. Homoco has set up on Elizabeth Street for its Travel Shop until June 30th. Amongst the plethora of sun necessities and travel goodies, you can find yourself the best travel partner for when you'd like to read something fascinating. Hint hint.
Homoco Travel Shop is open now at 171 Elizabeth Street, NYC 10012. Click here for a calendar of daily events at the shop.