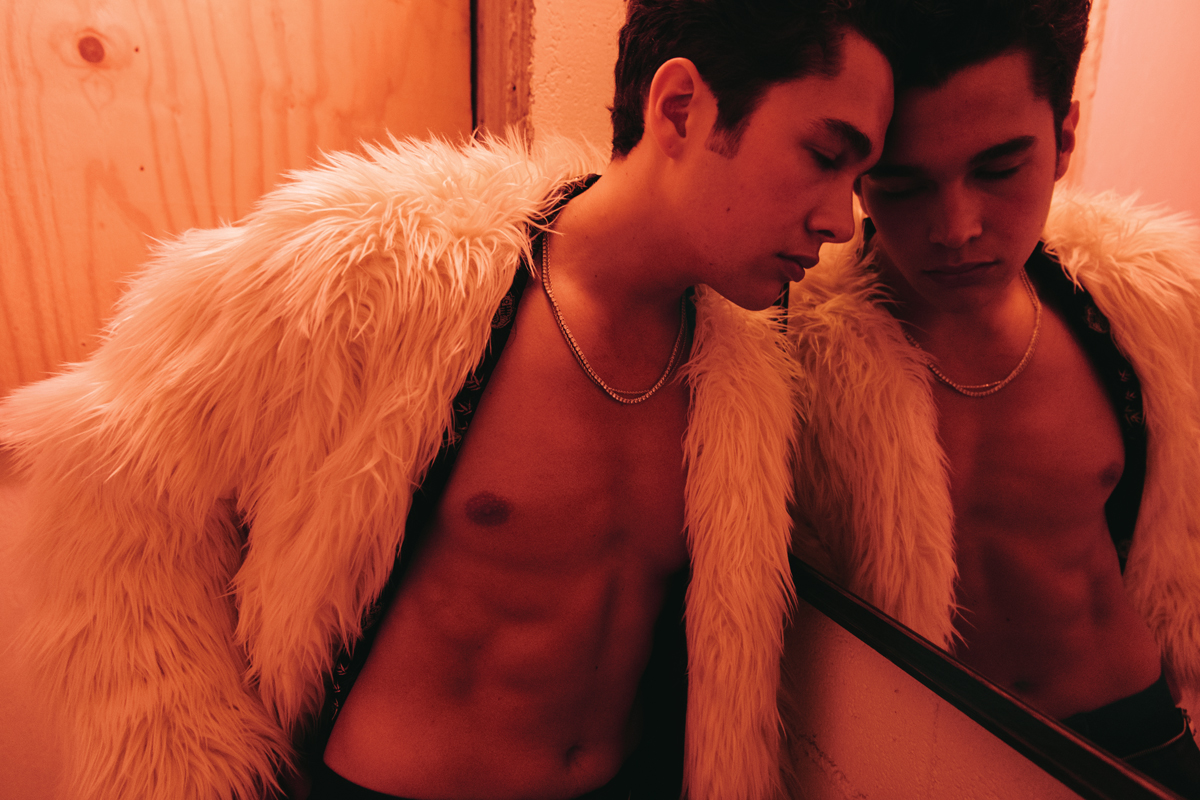 Enter the Ring with Austin Mahone
The top comment on a 2015 YouTube video of Austin Mahone preparing for prom dissects his date, high schooler Ashley Hare, with razor-sharp critique. The teen's on-camera composure apparently wasn't indicative of a "real Mahomie," wrote user Kim Coleman, referencing the shorthand title for Mahone's league of acolytes. If Hare indeed deserved time with Mahone, she would've been "crying and smiling non-stop."
Of course, the clip doesn't document Mahone's own high school prom but Hare's, the winner of MTV's Promposal Mania—a show connecting fans with their favorite stars for one memorable night. Hare had been following Mahone's singing and dancing career since 2012, evidently just months after he filmed himself (accessorized with braces and diamond studs) singing the Justin Bieber Christmas classic, "Mistletoe." The likes of star-making platforms Music.ly or Triller were still half a decade from global ubiquity, and after several years of persistently sharing his own covers of pop songs to YouTube, this was the Texan's breakout moment. The rudimentary music video, which concludes with a 15-year-old Mahone winking at the camera and mouthing "I love you," has since accumulated almost 20 million views. No one sets trends like teen girls, and with their investment, mainstream media quickly proclaimed Austin Mahone the "Baby Bieber." Eight years on, and at the precipice of his next full-length release, he's a rockstar in his own right.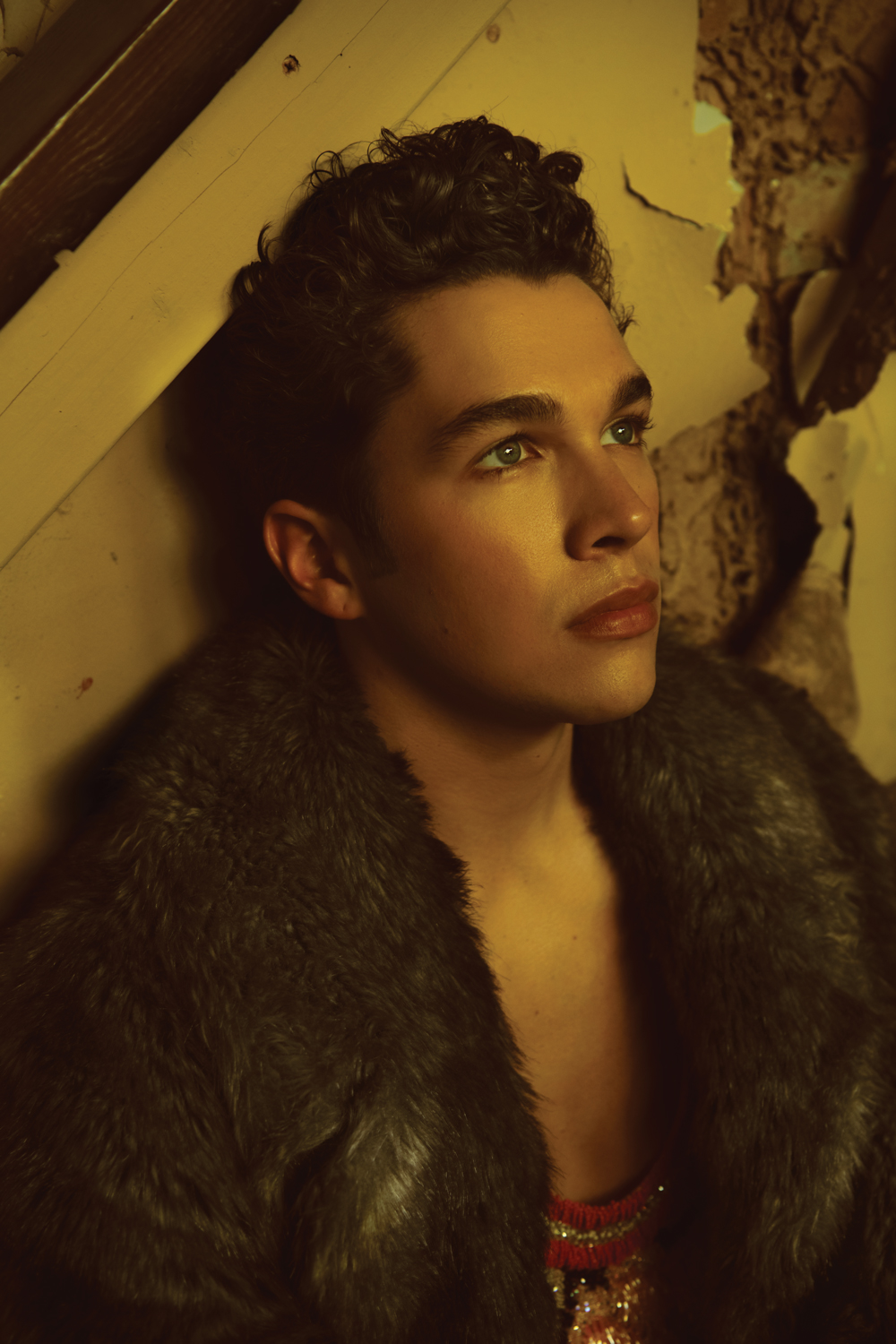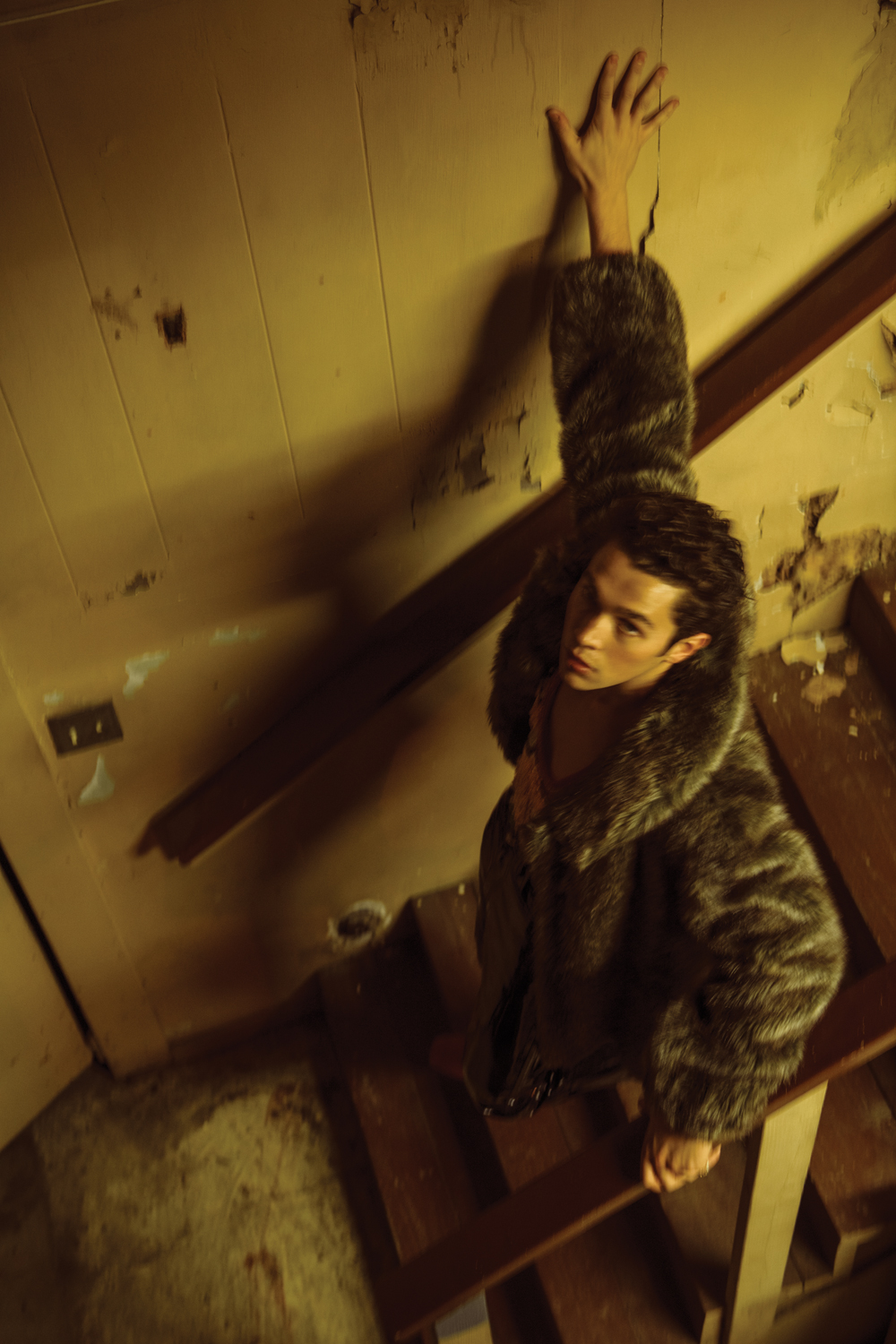 Consequently, the singer never attended his own prom. All the milestones experienced by "regular" teens were quickly interchanged with glamorous substitutions, like record deals (Universal), relocations (Miami), and automatic entry into celebrity circles (including studio sessions with Bieber himself). Perhaps for these reasons Mahone doesn't feel like he really missed out, adding he "wasn't liked too much" in high school—something that allowed him to better adjust from life in the San Antonio suburbs to superstar status.
"I was never a popular guy, I didn't have many friends," he reveals. "I left high school early and didn't care what anyone was doing. I was a city boy living in a country town, and going from that to 'You're a superstar, girls are chasing you' really helped me break out of my shell. Being a ram, you have to go headfirst in every situation and adapt—we go for what we want and don't stop until we get it."
This isn't the first time Mahone references his semblance to the roguish animal during our conversation, and it won't be the last. We're speaking on the eve of his 23rd birthday, and the singer is remarkably well-versed in his zodiac placements. An Aries sun and Libra rising, Mahone deeply relates to both the fire and air elements—which he claims he's currently dressed to reflect: Nike Air Jordans 1s with the red soles (fire) and a Chanel chain with pearls (air). Unsurprisingly, fashion is the latest industry he's set his sights on, and it didn't take its gatekeepers long to return the love. This year, Mahone walked New York Fashion Week for Philipp Plein's Fall 2019 collection, hot off the heels of his international Dolce & Gabbana campaign in 2018.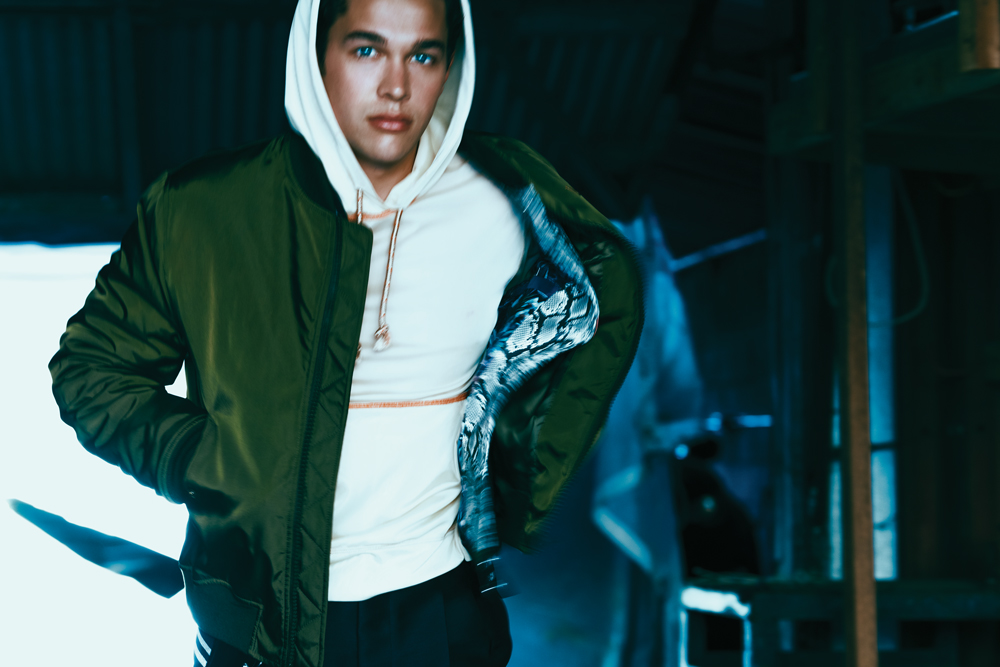 It doesn't end there. In true Renaissance-man fashion, multi-hyphenate Mahone recently added another skill to his repertoire: shooting film. On his thousands-strong photography account Honoroll, the artist oscillates between Spring Breakers-esque debauchery and Southern serenity—interweaving surreal scenes from fast-lane living with celebrations of the female form. It's all part of his newfound commitment to non-conformity: "Take it or leave it," he says, "this is who I am."
"I'm still kicking a lot of doors down, but it feels like there's nothing I can't do right now. I feel like anything I put my mind to, I can do it. I remember when I signed this record deal when I was 16 and thinking, 'This is it, we're playing in the big leagues with the big boys now.' The ride has been a lot of ups and downs, but I've become a better artist all-around."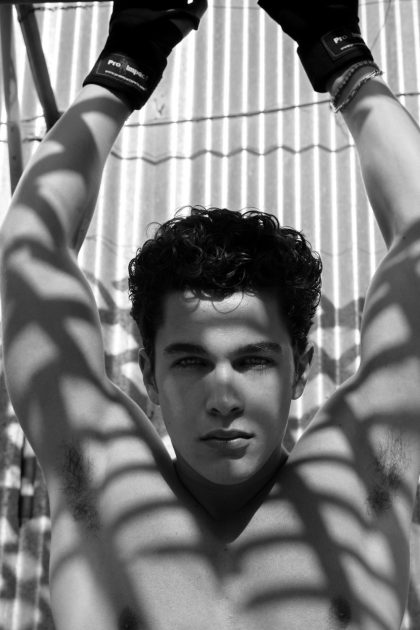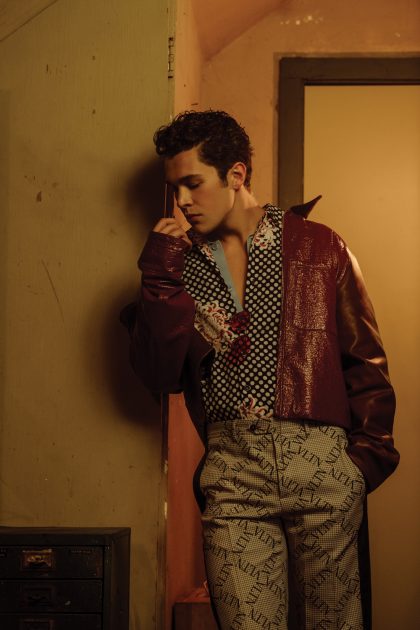 Still, the big leagues present heightened challenges: going weeks without connecting with friends or family, as well as the full-body fatigue of performing in 20 countries in 30 days. Mahone waved goodbye to privacy with the iPhone's omnipresence ("You can't hide anything"), which has created a plethora of dating difficulties.
"It really is a very tough thing in this industry [to find genuine people], nowadays. Especially with social media and never being in the same place for long,… it's definitely hard to live in a world where everybody watches you and expects you to impress or entertain them. But the right one will come along, one day."
After several high-profile relationships (Mahone has been linked to fellow artists Camila Cabello and Becky G), the singer has a formula in place: no online posting of any love interest with whom his relationship hasn't yet graduated to "serious"—not while fans wait outside his condo and proclaim themselves "Mahone's wife" online. Case in point, one young woman made international headlines in 2017 after sending the singer photos for almost three years.
But that doesn't mean they don't have a chance. "I've dated a fan before. I can't tell you who, I have to keep that a secret. She DM'd me—you know everybody can get a hold of anybody now. You can't help who you fall in love with."
Mahomies have been chomping at the bit lately with even more ferocity than usual. It's been two years since the release of his last EP, and the soon-to-be-released follow-up is shaping up to be a departure from all of his previous offerings. Recruiting songwriter extraordinaire Charlie Puth, Mahone is fresh off the consecutive releases of jazzy soul-pop singles "Why Don't We" and "Anxious." Their visual accompaniments provided the singer opportunities to show off a newly-shredded torso and superior choreography. And all signs are pointing to a chart-topping project.
"I keep an eye on the numbers, but I'm also trying to create something new," Mahone claims. "A new style or a new feeling… It's such a good feeling to see people smile. That's the energy I want to build. I don't want to just be for one group of people, the teens, or the college kids. I want the parents to be listening."
They might not be far off. The singer has been reaching out to "one of his first loves," Rihanna, about a potential collaboration, and expresses dreams of cooking something up with Ariana Grande. While Mahone credits humility for his commitment to the straight and narrow, he reiterates it's his "full-blown Aries power" to which he owes his relevance.
"I just want to be remembered for someone who was fearless. I want to not care what the rest of the world thinks of me. I want people to remember I went for it and made a real stamp in whatever industry I'm in. There have been times when I've wanted to take a breather, but nothing beats traveling the world and seeing fans sing your songs."
And you can bet they'll be crying and smiling non-stop while they do it.
Correction: An earlier edition erroneously titled one of Austin's singles as "Anxiety." It has been corrected to "Anxious."
This story appears in the Summer 2019 issue of Essential Homme, out now.