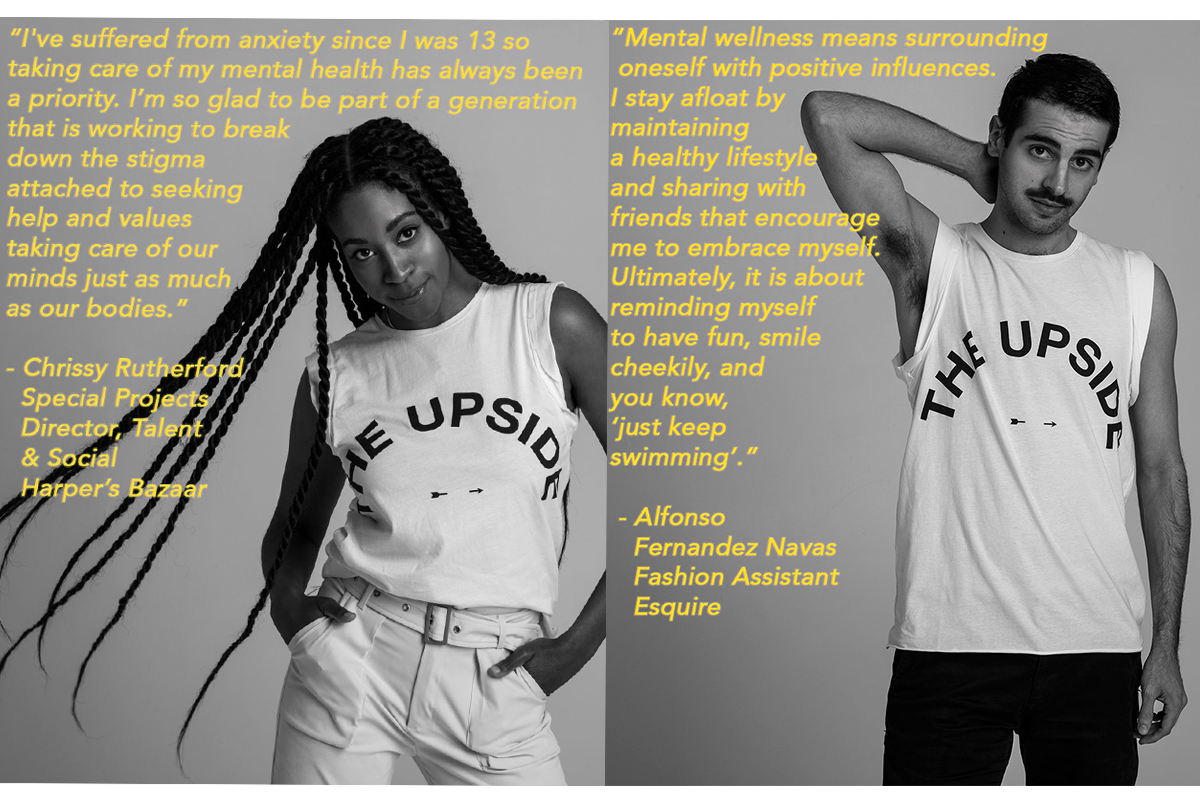 The Upside Calls For Mental Health Awareness
In support of Mental Health Awareness Month, active and swimwear label The Upside has unveiled a social media campaign by supporting the National Suicide Prevention Lifeline. The images, shot by Zanita Whittington, feature figures (including me) across industries ranging from fashion, fine dining, art, and wellness, and will be posted throughout the month on the Australian brand's social channels.
"As a long-time supporter of Mental Health Awareness, it is so wonderful to see that these issues are being brought out of the dark," creative director and founder of The Upside Jodhi Meares said in a statement. "Communication is the universal solvent, making it more acceptable for people to speak up and receive the support they desperately need. The contemporary approach to mental health is now much more holistic in recognizing that a healthy lifestyle is central to keeping a balance between mind, body, and spirit – a fundamental way to assist your wellbeing."
Self-care has always been at the core of The Upside's mission since the label launched in 2013. In addition to the social campaign, 25% of proceeds from the signature tank tops will be donated to the National Suicide Prevention Lifeline. Check out the campaign below.