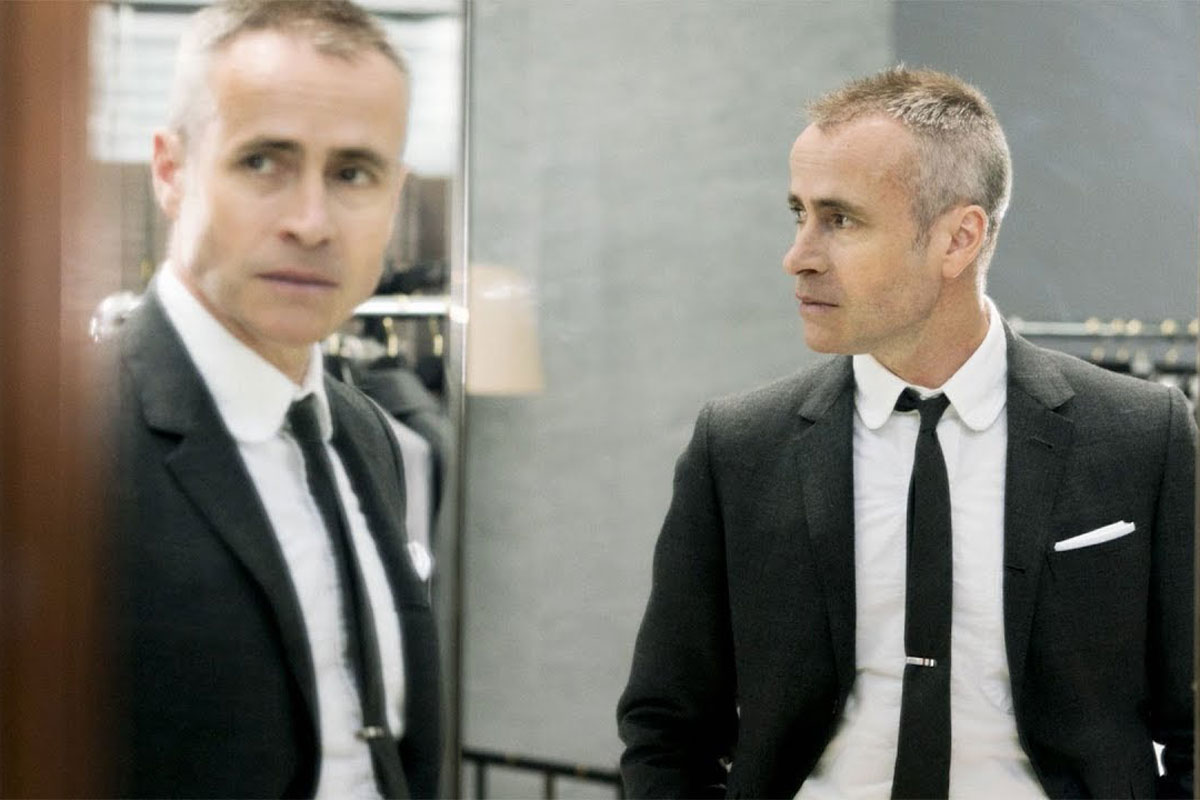 Thom Browne and Samsung Are Up to Something
After setting a new standard in men's suiting, Thom Browne might just be pivoting to tech. On Friday, the American designer posted a short clip on Instagram teasing a collaboration with Samsung. In the video, Browne's storefront blinds open to reveal the partnership while hashtags like #SamsungGalaxy suggest that the designer might be adding his signature touch on the South Korean tech brand's an increasingly popular smartphone.
Since launching, Thom Browne has had a fascinating career path, evolving from tailoring master to avant-garde mastermind. His namesake suits are cut so sharply they threaten to slice the very person wearing them. And his runway shows are as over-the-top as can be, like a fashionable fever dream set at the ballet. How will he potentially incorporate his wacky vision into a smartphone? The designer is scheduled to return to New York next month for its Fall/Winter 2020 show — he presented in Paris the past few seasons — so it's likely that the fruits of the collaboration will be revealed then as we witness a new dawn of designer tech. Browne captioned his post with "i'm not ready yet …" and tbh, I'm not sure we are either. Stay tuned.