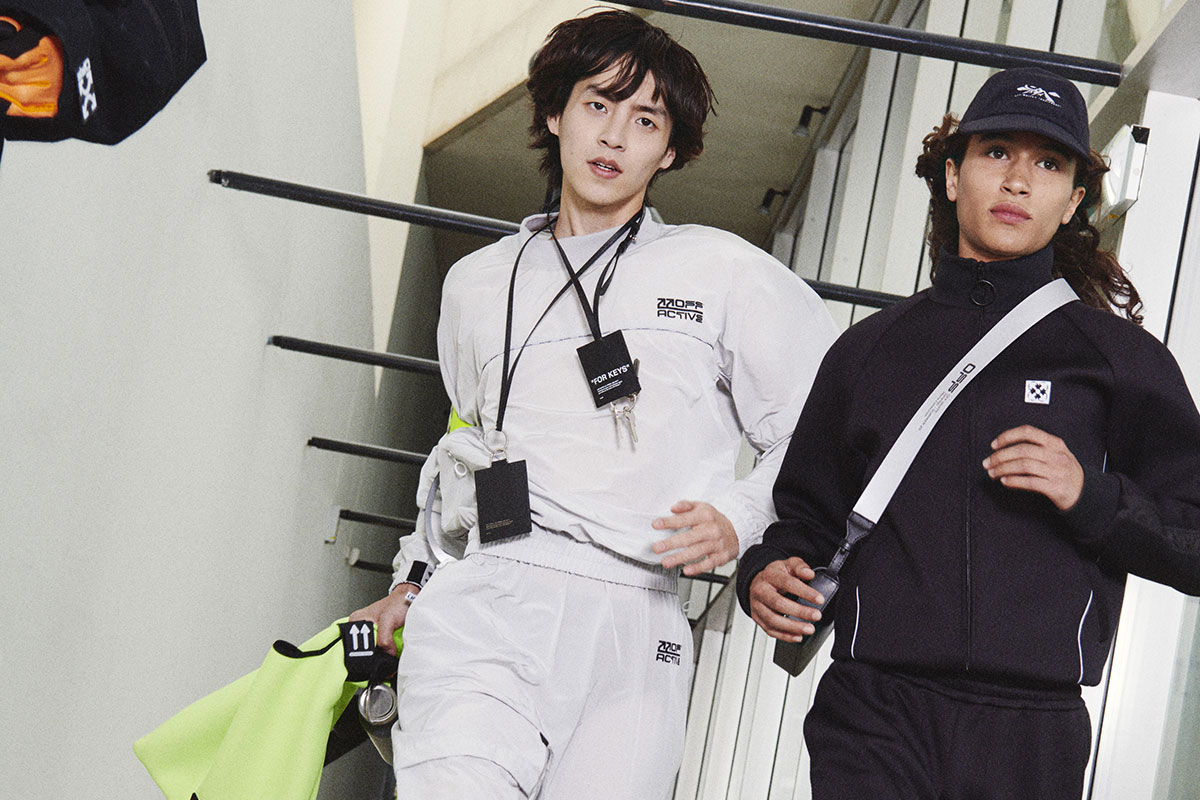 Off-White's Architectural Pre-Spring 2020
Off-White's Pre-Spring 2020 Menswear Collection dubbed "Rationalism" is a reflection of Rotterdam's contemporary architecture within the realm of functional activewear the brand is renowned for.
Shot at the Kunsthal Museum by Francesco Nazardo, the campaign unveils a collection of activewear garments juxtaposed with tailored looks truly embracing differences. Each look is a puzzle of distinct styles and materials. For example, a hoodie and sweatpants duo is paired with a formal trench. The brand goes further to unite Italian wool with bright neon pieces and tying up the look with functional gloves.
The collection also features artisanal hand-finished denim in workwear utility jackets paired with just about everything– particularly cargo pants and split leg flares. Wide leg options are then entirely contrasted with skinny biking pants. Another collection true to the brand, "Rationalism" interprets modern activewear by marrying it with architecture and style.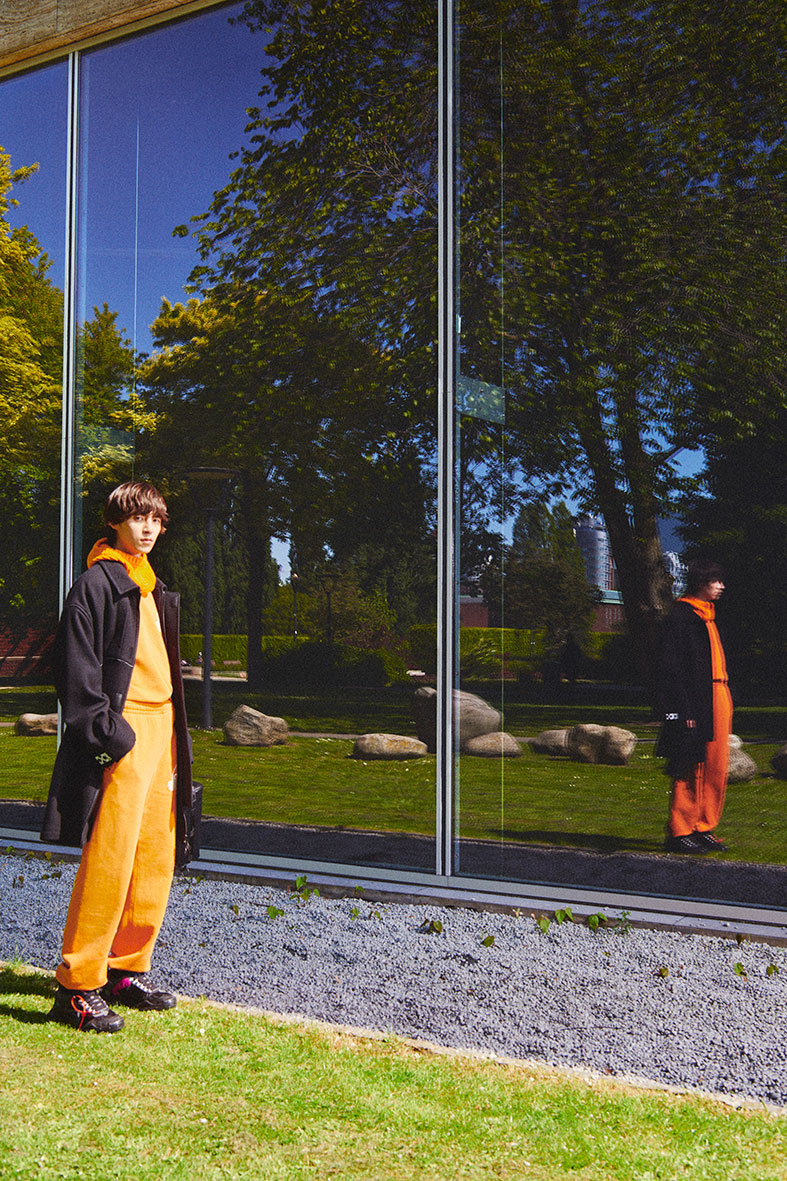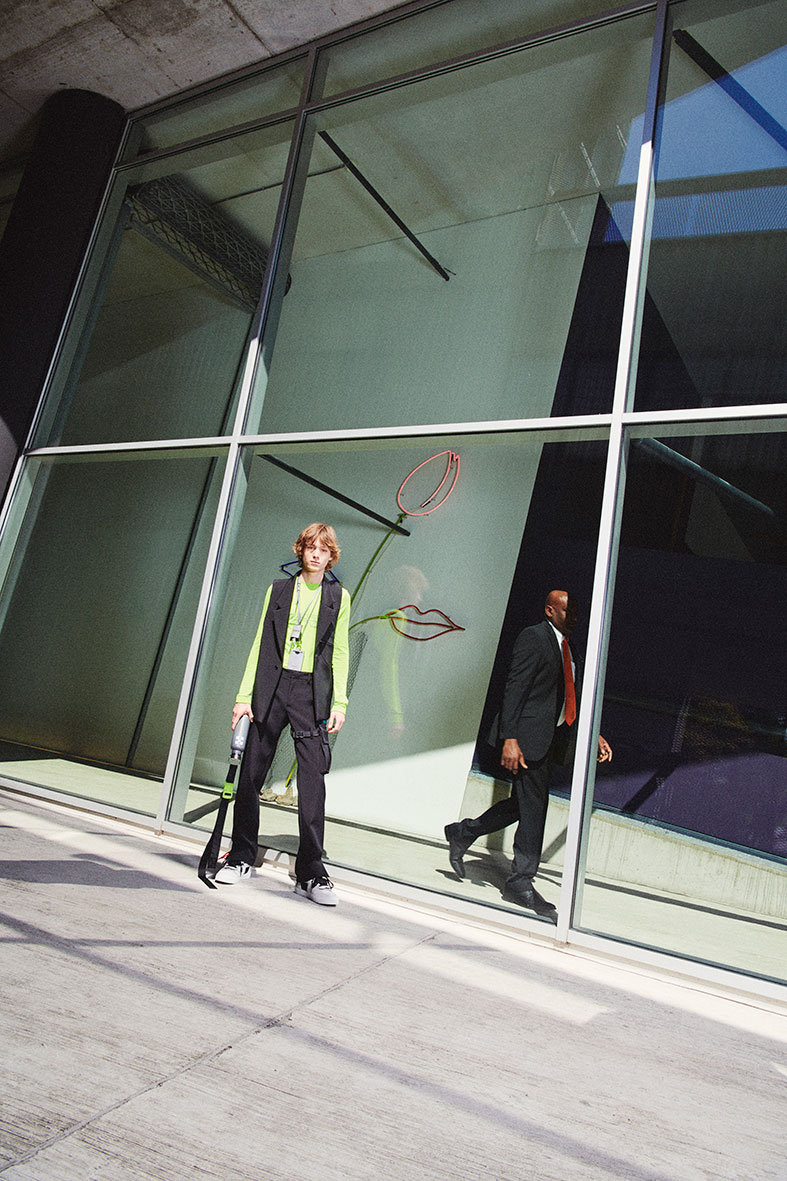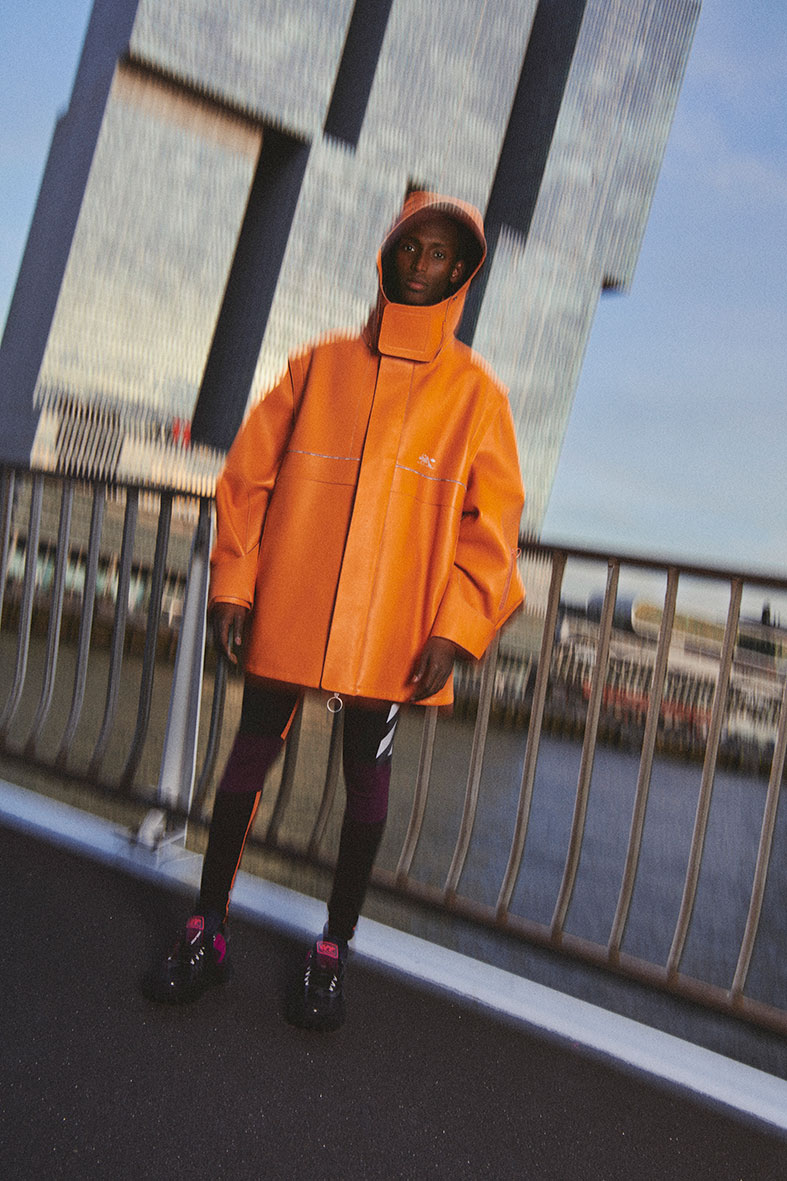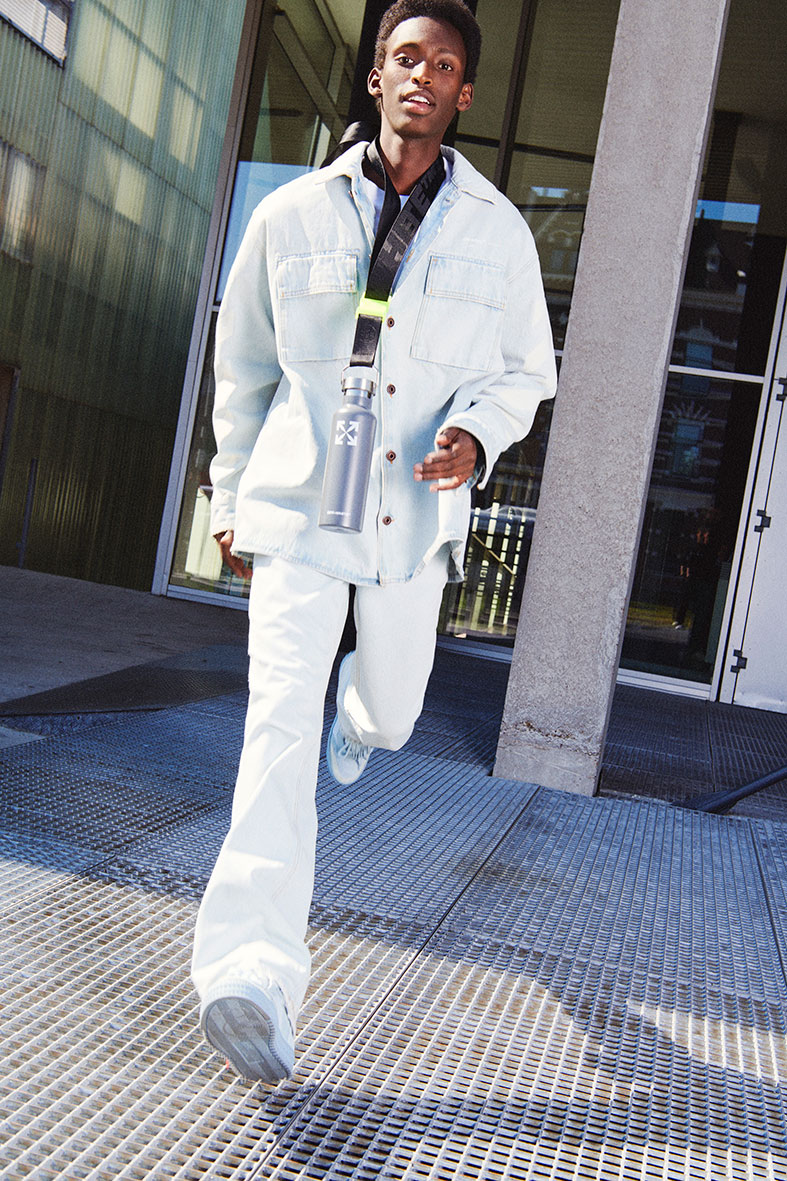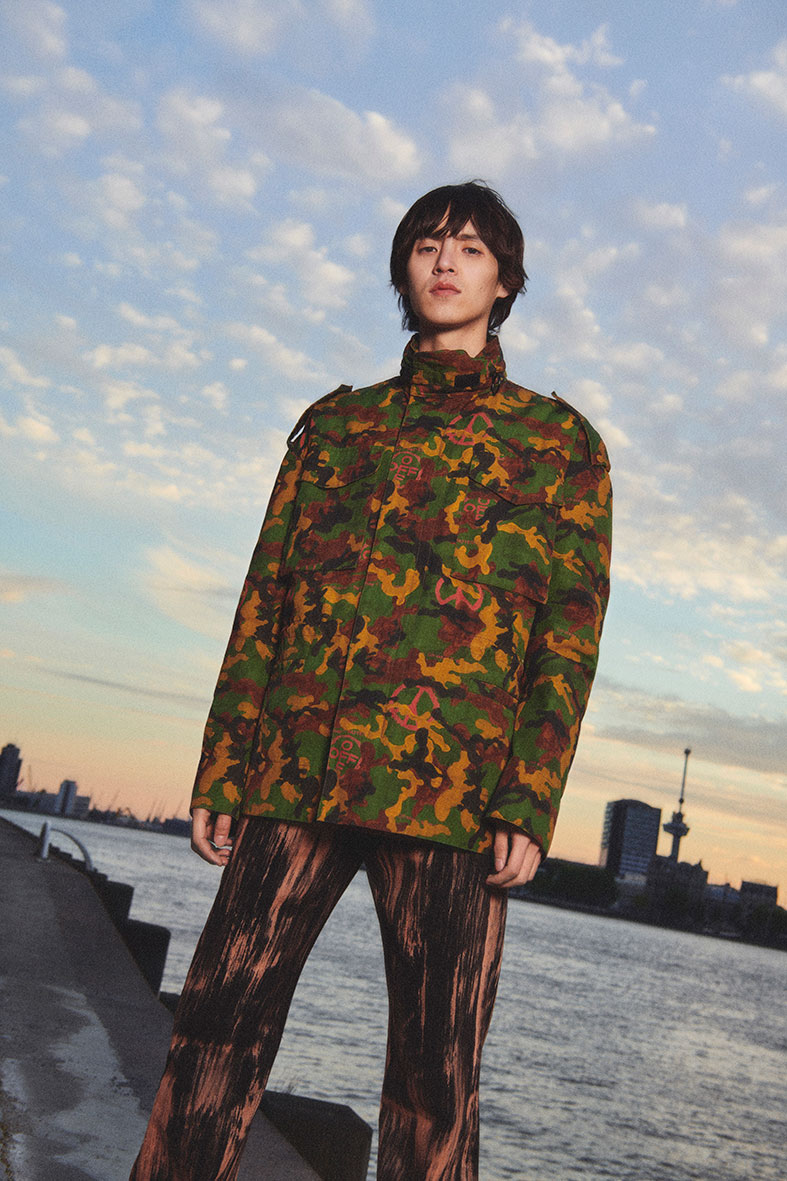 Images: Courtesy of Off-White