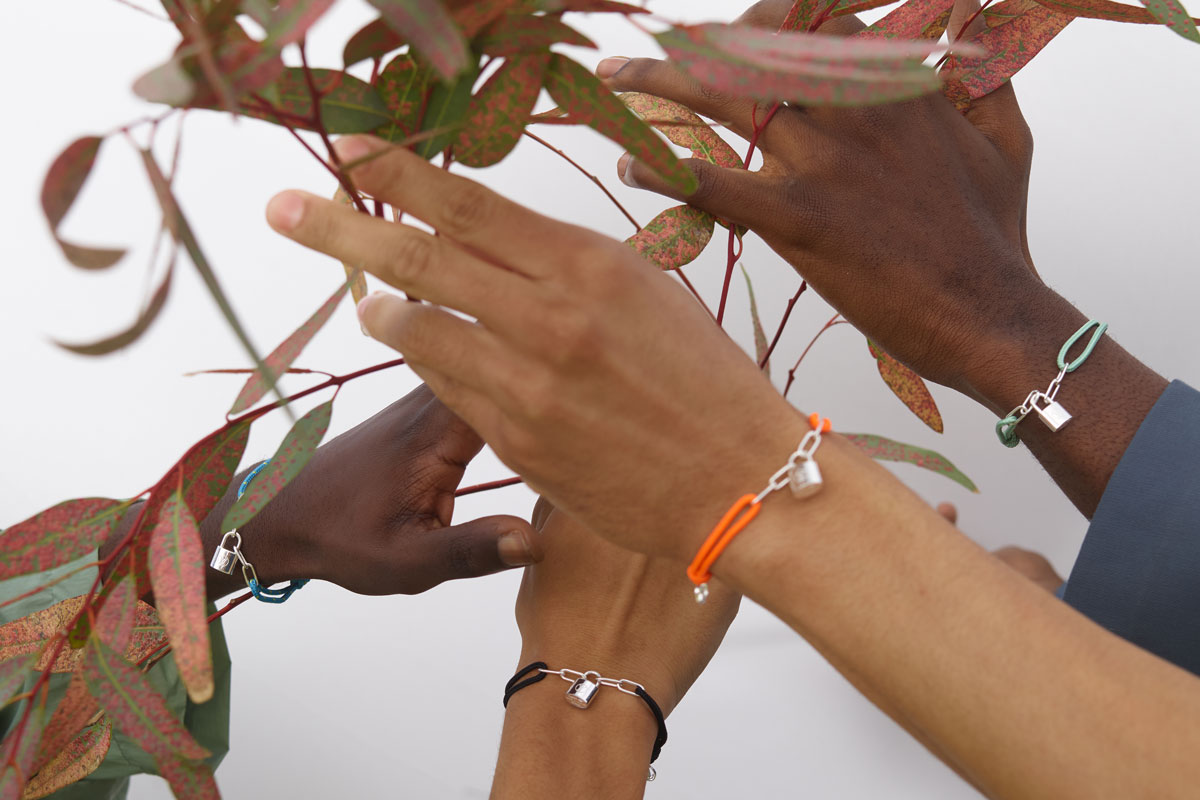 Louis Vuitton & UNICEF Release Silver Lockit by Virgil Abloh
Louis Vuitton has updated its Silver Lockit bracelet, which it first debuted in collaboration with UNICEF in 2016. Designed by Virgil Abloh, who launched the first range of the designer's jewelry for men last year, the new silver bracelet echos the pastel and horticultural theme of the Spring/Summer 2020 collection while highlighting the label's ongoing joint effort with the global non-profit as it continues its efforts to help vulnerable populations around the world.
The original design was inspired by a lock made by the late heir to the label Georges Vuitton in 1890. The new Silver Lockit has been reinterpreted in four colorways (black, orange, green, and blue) and incorporates a chunky chain motif, that Abloh first made famous with Off-White before carrying it over to Louis Vuitton, with a small engraved padlock charm. Partial proceeds from each sale of the Silver Lockit will be donated to UNICEF.
The Louis Vuitton x Silver Lockit bracelet is available in LV stores and online now.