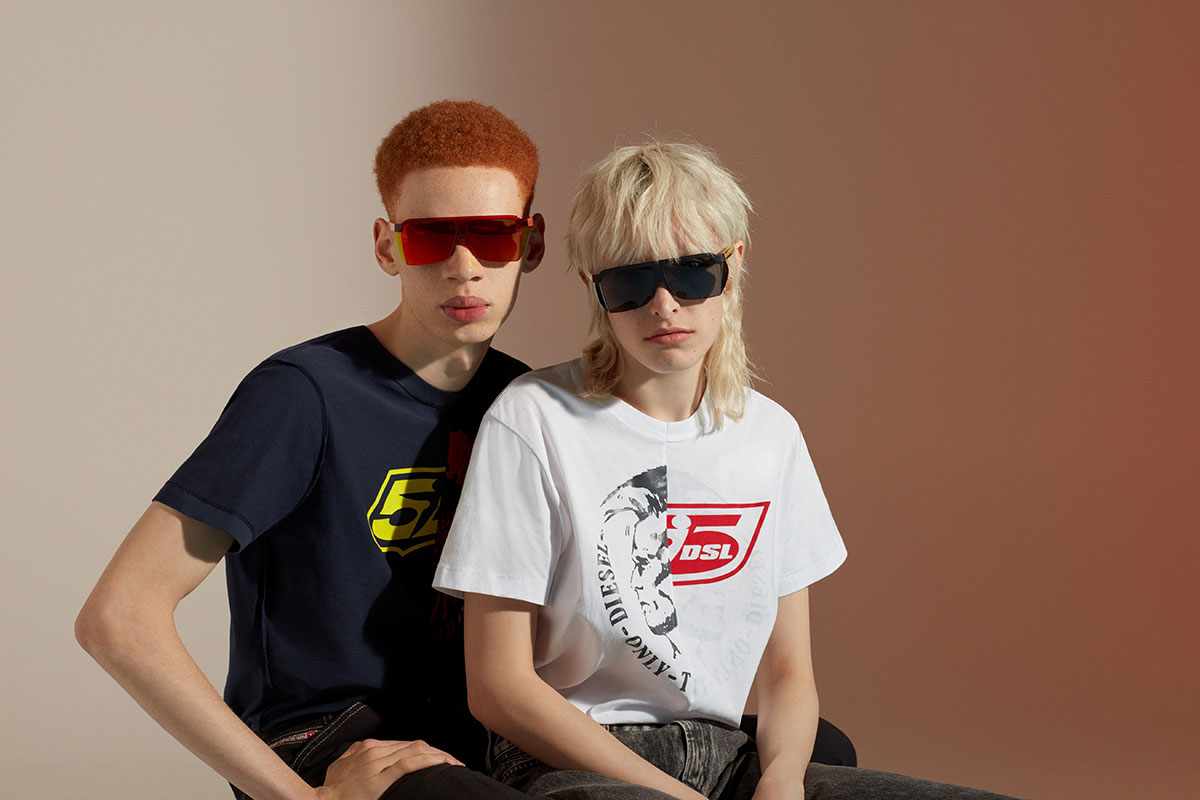 Diesel Launches Its First Upcycled Collection with 55DSL
After pledging its commitment to a sustainable future last month, Diesel premiered its DIESEL UPCYCLING FOR initiative during Milan Fashion Week. The ongoing series of collections will feature a guest designer each round, similar to Moncler's Genius series, that is aligned with the brand's four key pillars of clean fashion. The project aims to reduce the consumption of raw materials, energy use, water pollution, and greenhouse gas emissions by transforming existing products, waste material, and deadstock into capsule collections (aka upcycling). For the first collection, the brand reintroduced its offshoot brand, 55DSL. The collaboration features liberal use of bold colors and tie-dye treatments in a collection of mixed materials and overlapping logos still very much in Diesel's loud style. The capsule will also focus on transparency with each piece having a scannable QR code — when scanned, the directed link will feature a photographic timeline of the processes used in the creation of each piece to educate customers about clean production.
DIESEL UPCYCLING FOR 55DSL is available now in select DIESEL flagship stores and on Diesel.com.