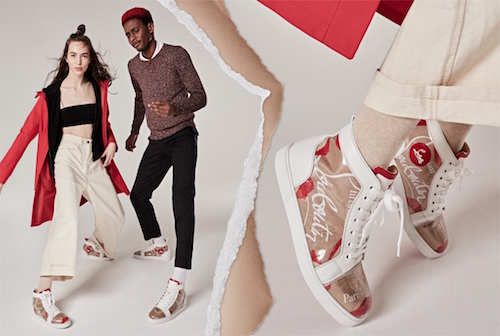 Louboutin Launches Behind-the-Scenes Collection
'Loubi in Progress,' Louboutin's new summer collection celebrates the craft of its renowned shoe-making in a transparent and deconstructed launch .
The collection is a nod at the brand's history, starting in the late 90's when Louboutin used recycled scraps of paper and other discarded materials to create collages. The same technique is also applied in the brand's craft paper used for shopping bags, shoes boxes, among other things. The new pieces highlight shoes, bags, and other pieces as if they're unfinished pieces straight from the mill.
'Loubi in Progress' is available for pre-order online now.
[slider_pro id="231″]