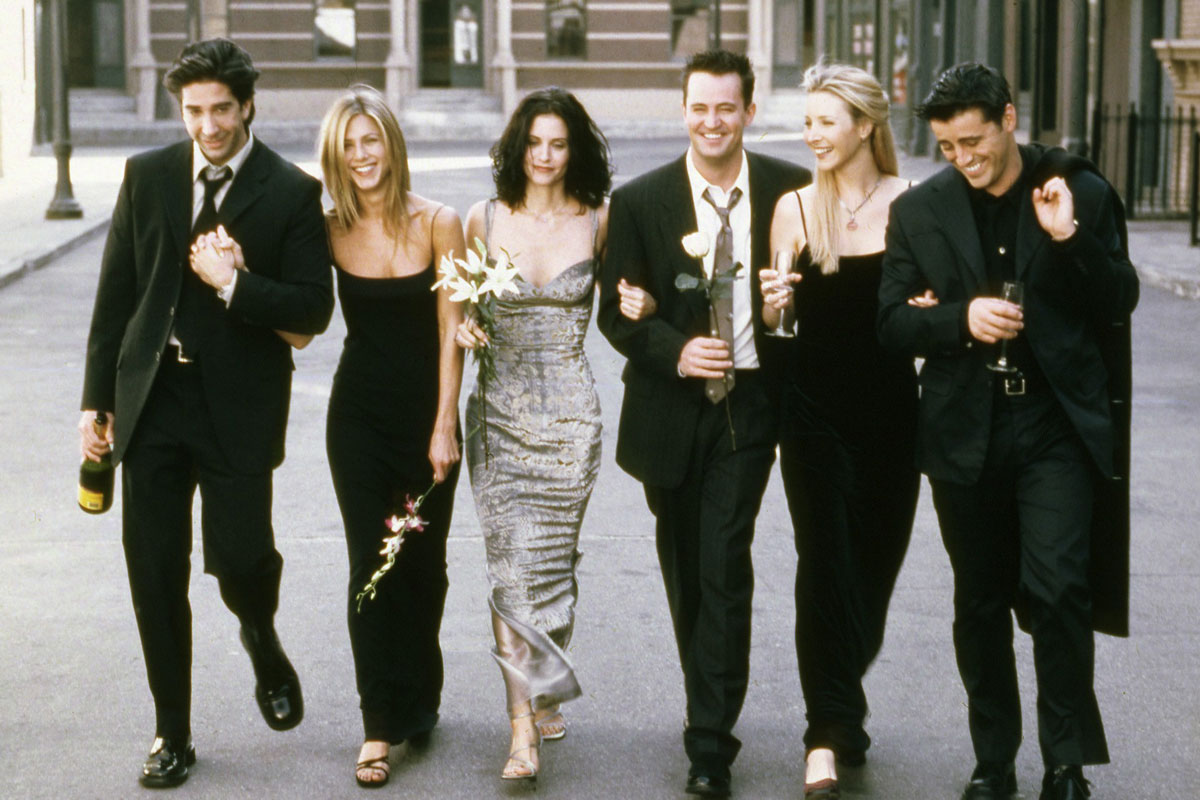 The 'Friends' Comeback Is Not Actually a Comeback
For the first time since the show went off the air in 2004, the original cast of Friends will reunite for a special on HBO. The news comes after years of industry rumors and grassroots campaigns to revive the groundbreaking popular series about six single twenty-somethings living in New York City, and after it enjoyed a second wind when it was acquired by Netflix in 2015. It was pulled from the streaming service at the end of last year.
But don't call it a comeback. While all six stars of the show — that's Courtney Cox, Matt Le Blank, Jennifer Aniston, Matthew Perry, Lisa Kudrow, and David Schwimmer — will be together again, the reunion is part of an untitled unscripted special that will air on the newly launched HBO Max. The new platform just got the streaming rights to all 10 seasons of the series, so the special will likely just feature the cast reminiscing about the glory days of the show and its unprecedented longevity. Oh, and each of them will receive $2.5 million for the gig.
An official release date hasn't been announced yet but HBO Max is scheduled to launch in May. Until then, get used to the idea of Friends without a laugh track by watching the video below.