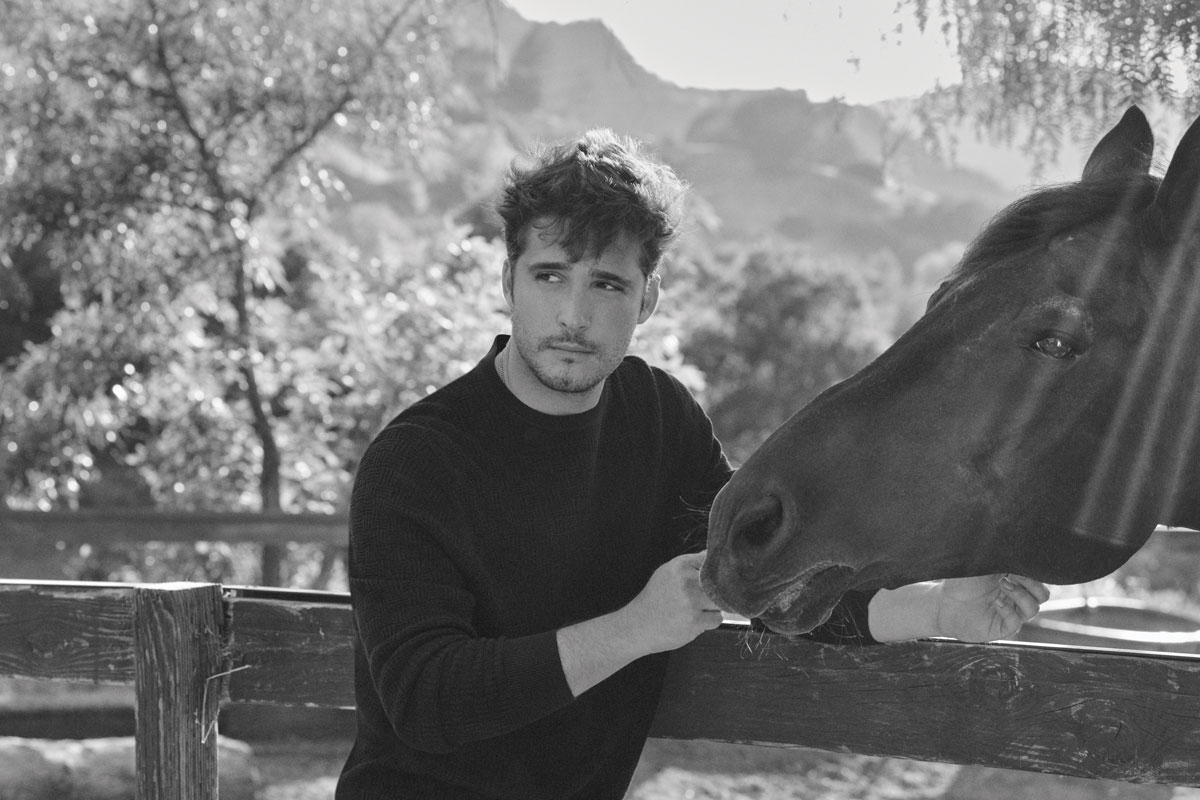 Crossing the Threshold with Diego Boneta
Diego Boneta wears KARL LAGERFELD PARIS in a dreamy editorial. The latest range from the French designer perfectly fuses the structure of urban practicality with a timeless bucolic sophistication. The collection is available online now.
Diego Boneta might still be a fresh name in Hollywood, but in Mexico, where he was born, he needs no introduction. It's only one of the similarities he has with Luis Miguel, the Puerto Rican-born Mexican icon he portrays in the eponymous Netflix hit series. Both started their careers at young ages and became heartthrobs almost immediately, a combination of their talents and good looks. It's not only a fitting role for the 28-year-old, but one that he's played to critical acclaim, solidifying his status as a bonafide actor.
Boneta's transition from household name in his home country to rising star in his adopted one (he moved to Los Angeles in 2007) has been humbling, especially as a Mexican actor who was found "too white to be Latin and too Latin to be white." Boneta had guest roles in teen dramas Pretty Little Liars and 90210 before landing the role of Drew Boley in the rock-musical Rock of Ages, joining an all-star cast that included Catherine Zeta-Jones, Alec Baldwin, and Tom Cruise, who became an exemplary figure in Boneta's life. Not only was he able to break the type-casting mold that had been holding a grip on his opportunities, but he also got to flaunt his vocal chops, which he once again put to use in Luis Miguel, recording versions of the icon's songs. Now Boneta faces a new milestone as he joins Arnold Schwarzenegger and Linda Hamilton for the new chapter of the Terminator series, Terminator: Dark Fate—his first step into
action territory.
I call Boneta to discuss his career, both past and present. He answers with a friendly hello, but upon learning I'm also from Mexico City, the tone instantly changes in the way conversation does when two people of the same country find each other somewhere else: with instant and emphatic camaraderie. Boneta is nothing short of polite and sweet, his charisma and excitement evident even through the phone—qualities that have enabled him to take the dream leap from home star to a rising talent in the film capital of the world. He is deeply and profoundly proud to be Mexican, and it takes no time before we are discussing what that heritage means and how honored he is to be among those helping to change industry perceptions.
What has joining the Terminator franchise been like for you? Did you ever picture that you would grow up to be a part of something of this scale?
It was a crazy ride, and how it all happened was kind of a bit overwhelming. I was shooting Luis Miguel when I auditioned for Terminator, and then the day after I wrapped up the show I had to fly out to Dublin to screen test. It was the perfect opportunity. I had been wanting to do something global after doing Luis, which was more Latin focused. Deadpool was one of my favorite movies that has come out in the last few years, I think Tim Miller is an amazing director with a fresh vision on filmmaking and being able to work with the people involved in this project—I mean, Tim and James Cameron, the original cast, Linda Hamilton, Arnold Schwarzenegger. It was amazing.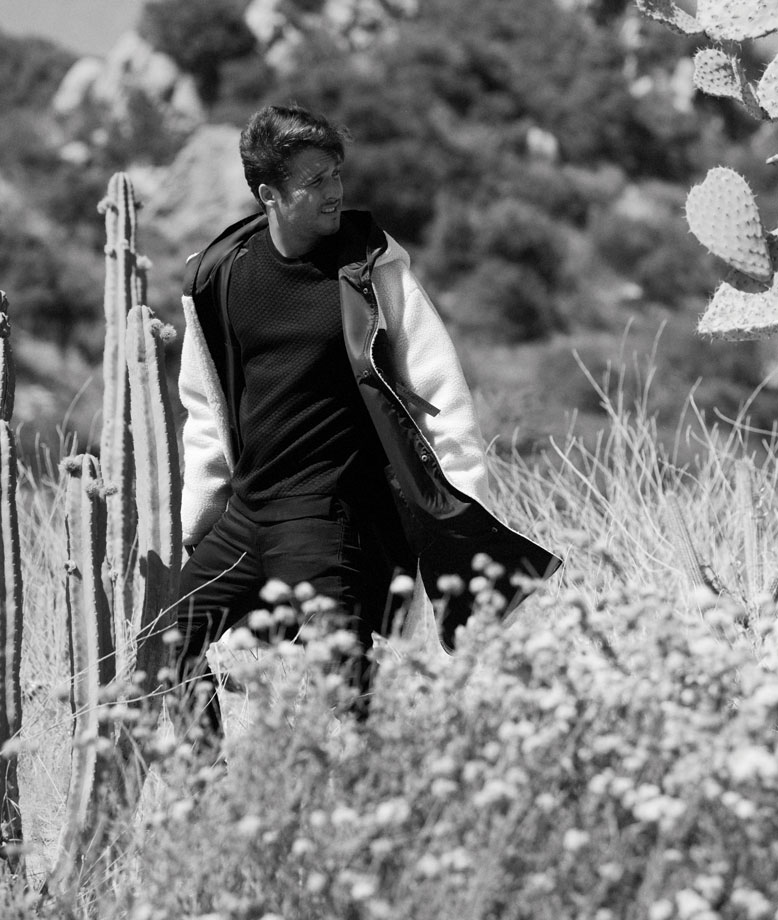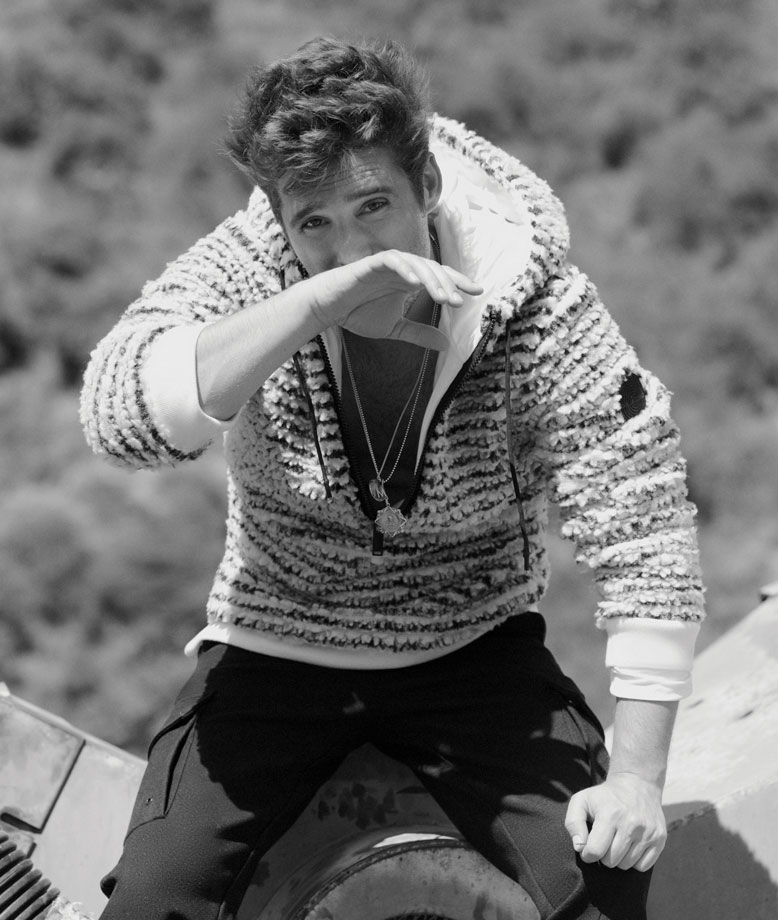 After making Rock of Ages you said you wanted to become an action star. It seems like that's starting to happen with these projects in the pipeline. How do you feel about your dreams coming true and what has been the biggest challenge?
What really drives me is that I'm very passionate and proud of being Mexican. Growing up watching all these huge movies, I never saw a character that I could play in those movies. I always wanted to be Han Solo, or Luke Skywalker, or James Bond, or Ethan Hunt, but…none of them were Latin and none of them were like me. And the fact that Hollywood now is being open to diversity while staying true to these characters has been interesting. Like with Rock of Ages, the main thing for me was being able to speak English with no trace of a Mexican accent, and I think it's fair as an actor to be able to play whatever you can physically play. If you can pass for Australian and all you need to do is master an Australian accent, there's no way you shouldn't get it.
I feel very proud of being able to break some of those stereotypes. Rock of Ages was a huge thing for me. Even though it wasn't a huge box-office success, personally for me it was huge, because it was the first time a Latin actor played a white role in a big studio movie. And being able to act opposite Tom Cruise, Alec Baldwin, Paul Giamatti, Bryan Cranston—it was just unreal. Every day I was getting closer and closer to being able to push those boundaries, break down these barriers, break down those walls—no pun intended [laughs]—and being able to show that. Your nationality shouldn't be what makes you get or not get a job. It should be if you're right for the part physically, and if you deliver it on an acting level—if you're a good enough actor.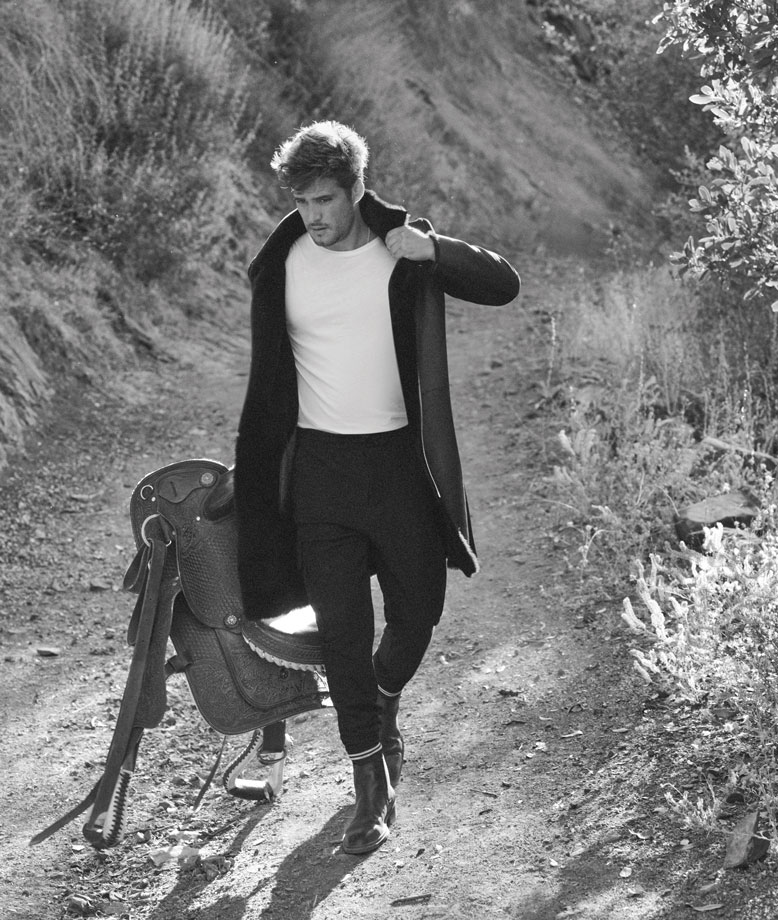 We are starting to see more representation in the film industry, even within Latinx representation, as more actors are showing the broad range of diversity within our communities. Did you find that you were typecasted or continue to be typecasted because you're Mexican?
When I first started, absolutely, yes. I moved here 12 years ago and it was a very different business then. It was very weird to me because they would put me up for Latin roles, like a Mexican singer, and I'd stand in for them and they'd be like, "No, no, no honey, this is for a Mexican singer." I'd be like, "But I'm Mexican." And they wouldn't believe me. So I was always too white to play Latin,…and I was too Latin to be white. That was the first three years of my life upon moving to Los Angeles.
If it wasn't for Rock of Ages… that was the big breakthrough for me and for many other actors, where it was like, "Wait a second, there are a lot of Mexicans who don't necessarily look Mexican"—what does a Mexican look like? A lot of these casting directors making these decisions have never even been to Mexico City. They're just judging based off of a lack of information and being prejudiced without having even been there. It's not fair. Does it still happen? Yes. But a lot less than it did before. And I think the business is moving in the right direction. I think this new wave of actors is really pushing for that, and we don't want to be put in the same field as the funny sidekick Mexican, or the gardener, or the nanny, or the chauffeur. Not that there's no dignity in playing those roles, because there is, but Mexicans are so much more than that. It just has to be fair. That's the main thing for me. If someone else gets a part because he's a better actor than me, you know what, great. But if someone else gets the part because, "Oh you know, he's Mexican," then that's not fair, unless it goes against the role.
I think there's still room to improve—there always is. But I think every year, and especially with all the talent coming out of Mexico, everyone is realizing we gotta pay more attention.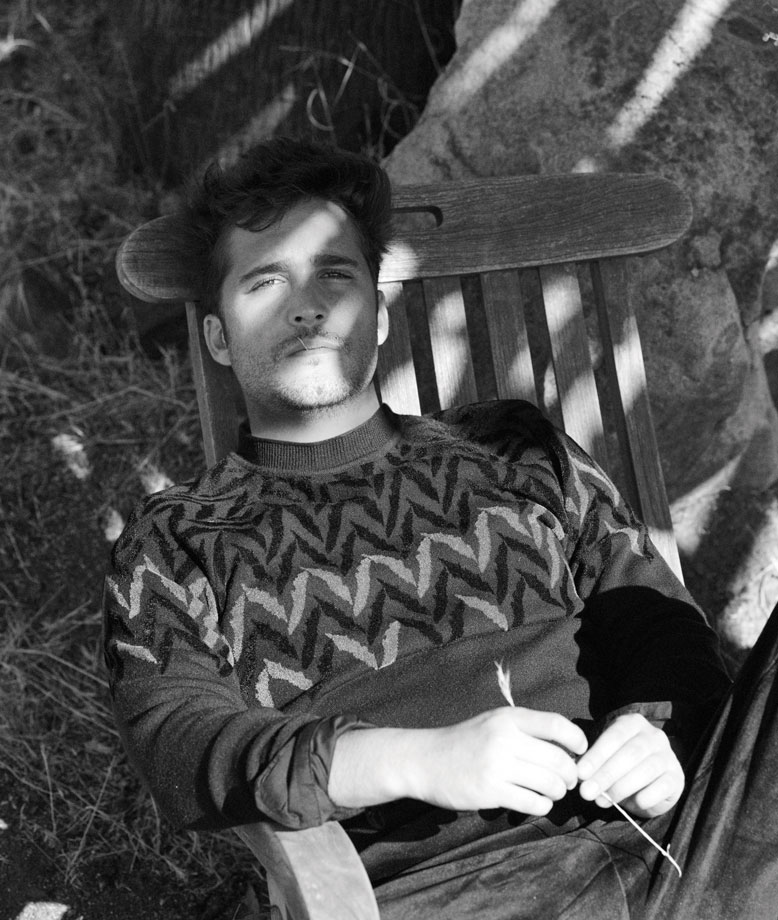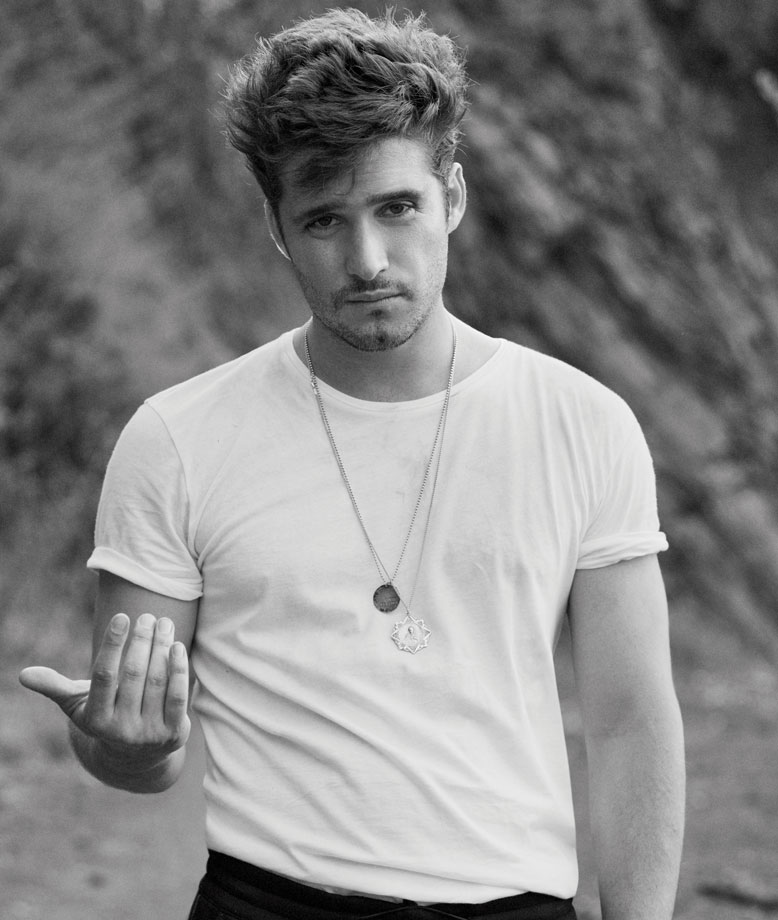 An interesting point is that the people making these decisions sometimes lack awareness about the culture they've set out to portray. You've been really well known in Mexico since you were a teenager. Similarly, Luis Miguel is an icon, but generally speaking in the United States, it's hard to relay how important and how famous he is to those who don't know of him. How would you describe Luis Miguel to someone who isn't aware of him and his impact?
None of my American friends knew who he was, but they heard me playing his music as I was preparing for the part, and at the end of the day they all became really big fans of his music, which I thought was really interesting because none of them speak Spanish [laughs]. The way I would describe Luis Miguel is, culturally and musically, he's like a mix between Elvis Presley and Frank Sinatra, with a childhood and a tragic life similar to Michael Jackson—with child exploitation, abandonment, and very troubled life.
Luis Miguel is starting to get more broadly known, but even without knowing that context there are some stories that are universal: A coming-of-age story. Someone who is that big—people get it. And at the end of the day, his music and his voice also speak for themselves. Being able to play him was a childhood dream come true. The first live show I ever saw was his, the first song I ever sang on national television [was "La Chica del Bikini Azul"], it really came full circle.
The show garnered an insanely popular following. Has it been picked up for a second season yet?
Not yet. But it's very special to be part of something that is helping redefine Latin television. It's the first premium TV show in Latin America with 13 episodes and not 70 or 80, all directed by the same director [Humberto Hinojosa], and shot in a very American, premium-cable type of way. No one expected it to be this big, including myself. It's crazy because I had to sing all of his songs in the original key, and his voice—Frank Sinatra said he was the best singer he had ever heard, and I am not Luis Miguel. It was really hard for me to sing his songs and humanize this character who has always been so mysterious and closed off so that people could empathize with him. That's really what my job was.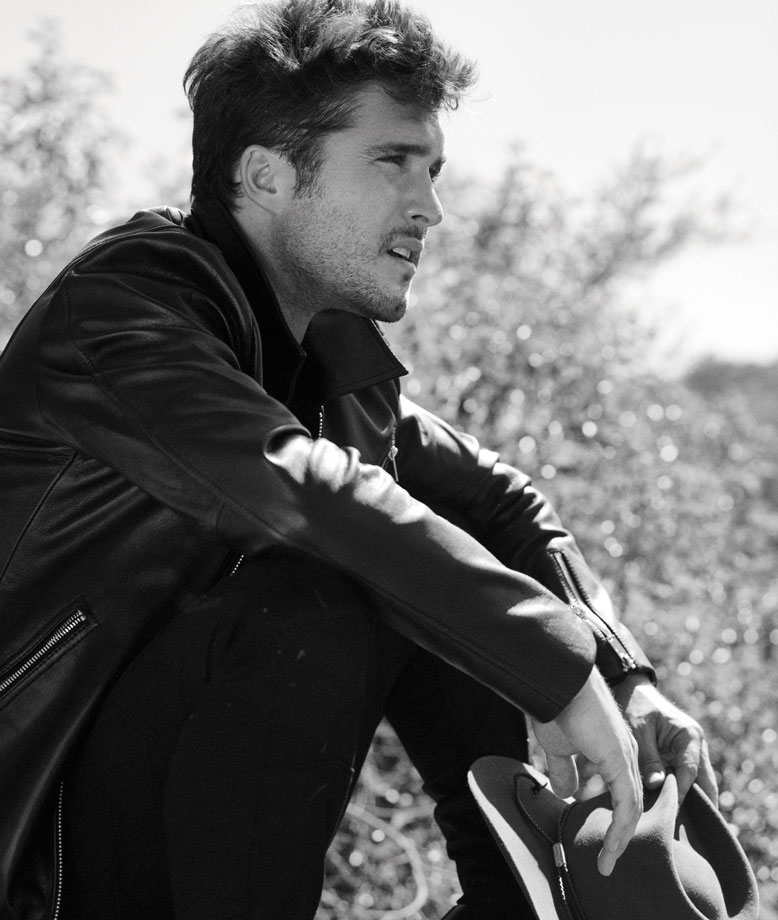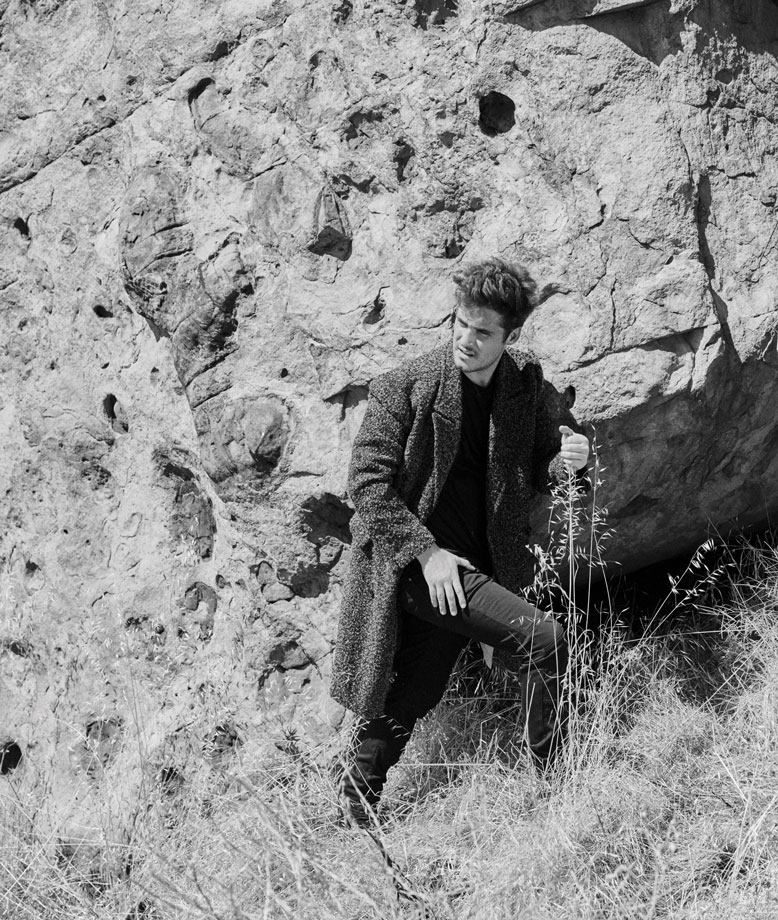 What is the most important lesson you've learned throughout your career?
Humility and hard work. There are no shortcuts to success. You have to put in the hours, sweat, blood, and tears. And always, no matter what, humility. I learned that after working with Tom Cruise and seeing how he treated everyone on set, from the director to the grip.
If you could work with anyone at all, who would it be and why?
Ooooh! Well, I'd have to throw in Alfonso Cuarón. I think he's this generation's Kubrick; there's nothing he can't do. I also love Christopher Nolan, Tarantino, Scorsese. And actor-wise, I'd love to work again with Tom Cruise. I think Jennifer Lawrence is amazing. Javier Bardem, and Christian Bale.
My last question: what does happiness look like to you?
I think happiness is balance. Balance with work, personal life, family, friends. It's way easier said than done.