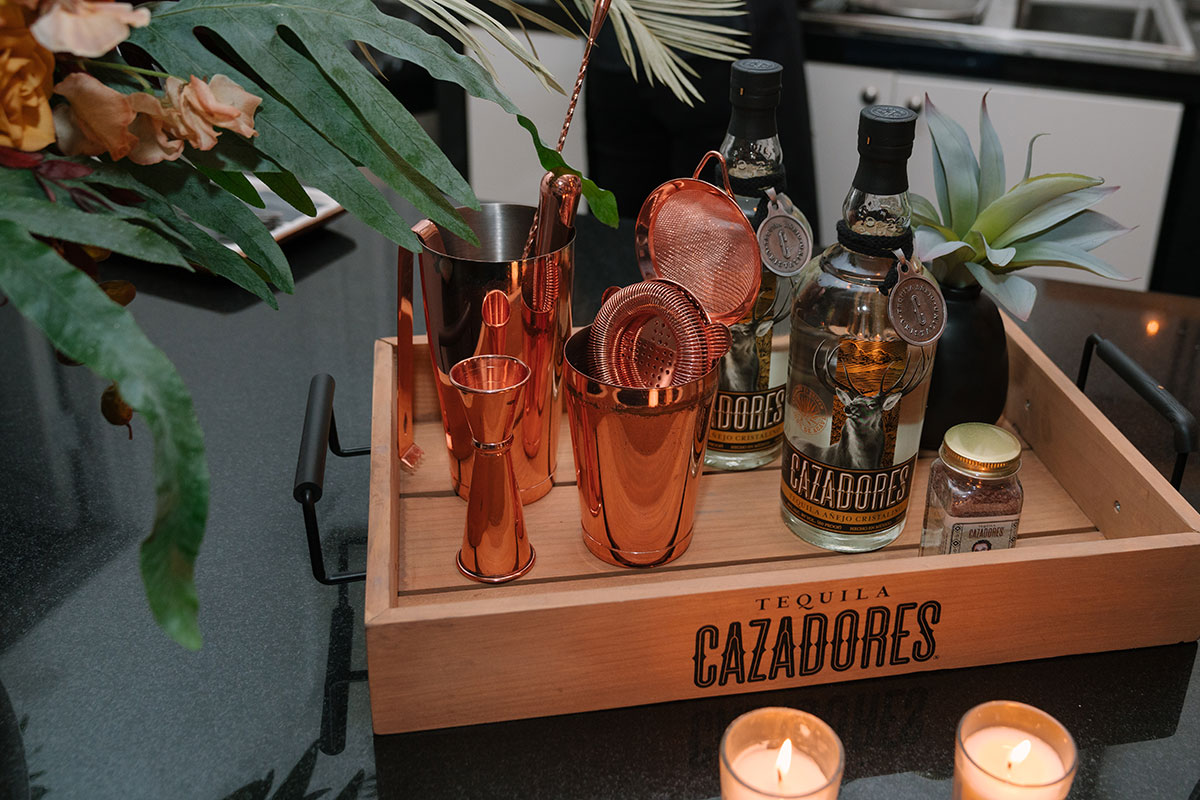 Cazadores Tequila Claims that Añejo is the New Blanco
Mexicans love their mariachi and their tequila. Cazadores Tequila brought both these party essentials to its launch event for  Añejo Cristalino, the latest 100% weber blue agave tequila from the highlands of Jalisco, Mexico. For the true tequila connoisseurs out there, "Blanco" (or white) is generally fermented longer and thus is shelved higher than its younger, añejo, tequila counterparts… until now.
After distillation, Añejo Cristalino ages in small oak barrels for over two years, allowing the liquid to have more contact with the wood and achieve a consistently smooth, complex vanilla flavor. The liquid is then filtered through activated charcoal and stripped of all caramel coloring while still maintaining the brand's signature sweet taste. The result is a transparent añejo tequila with notes of walnuts, apples, and toasted wood.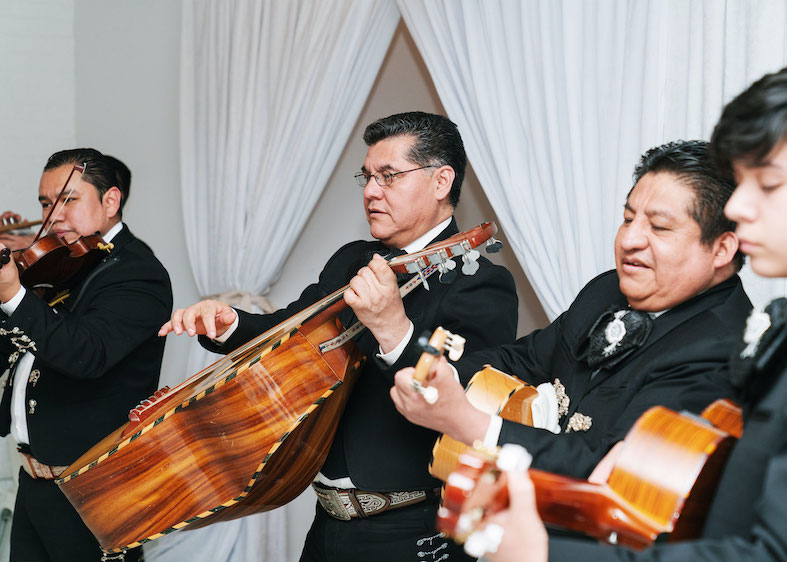 "We've taken the time to perfect Añejo Cristalino—our most elegant tequila—and we're confident that after one sip, those who consistently choose light, clear tequilas will also come to appreciate a full-bodied añejo palate," says Jesus Susunaga Acosta, Tequila Cazadores Master Blender.
Añejo Cristalino made its official debut in New York City with a "Colorless" dinner co-hosted by Chef Aarón Sánchez, soundtracked by a local mariachi band. The monochrome meal, which consisted entirely of authentic Mexican dishes stripped of all color but still rich and complex in flavor, underscored that appearances can sometimes be deceiving.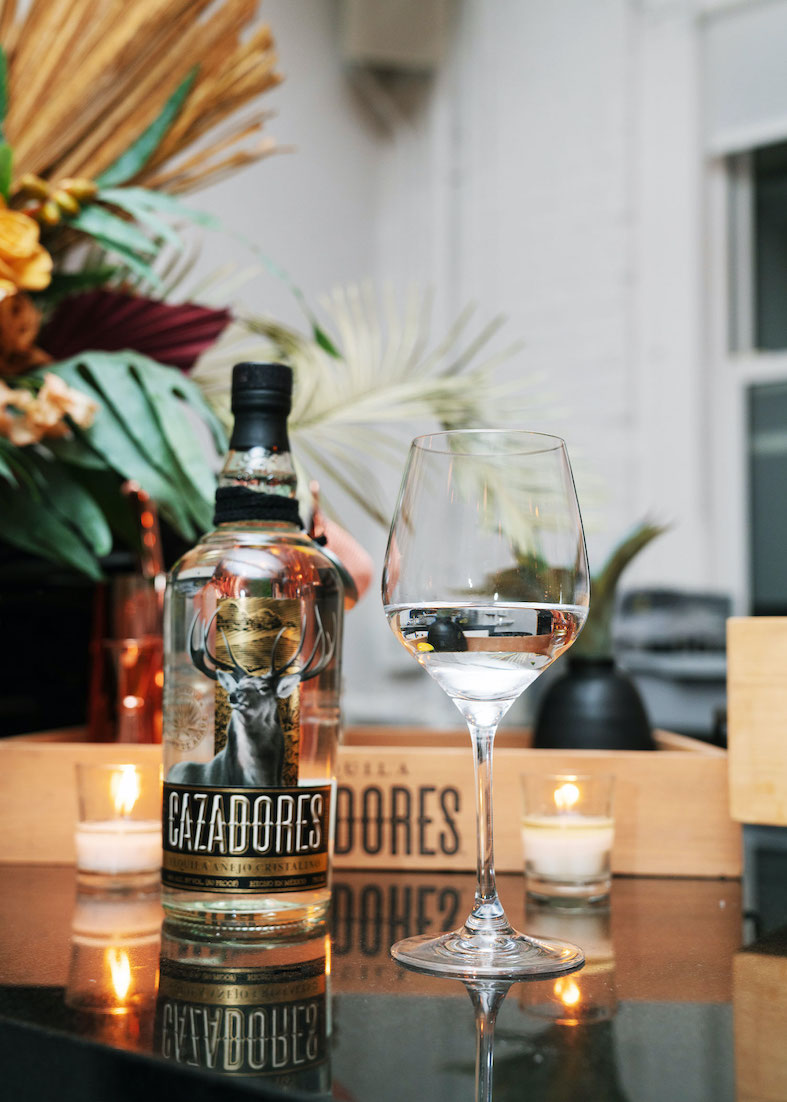 Cazadores Tequila's Añejo Cristalino is now available at select spirits retailers nationwide and can be purchased online via Drizly.