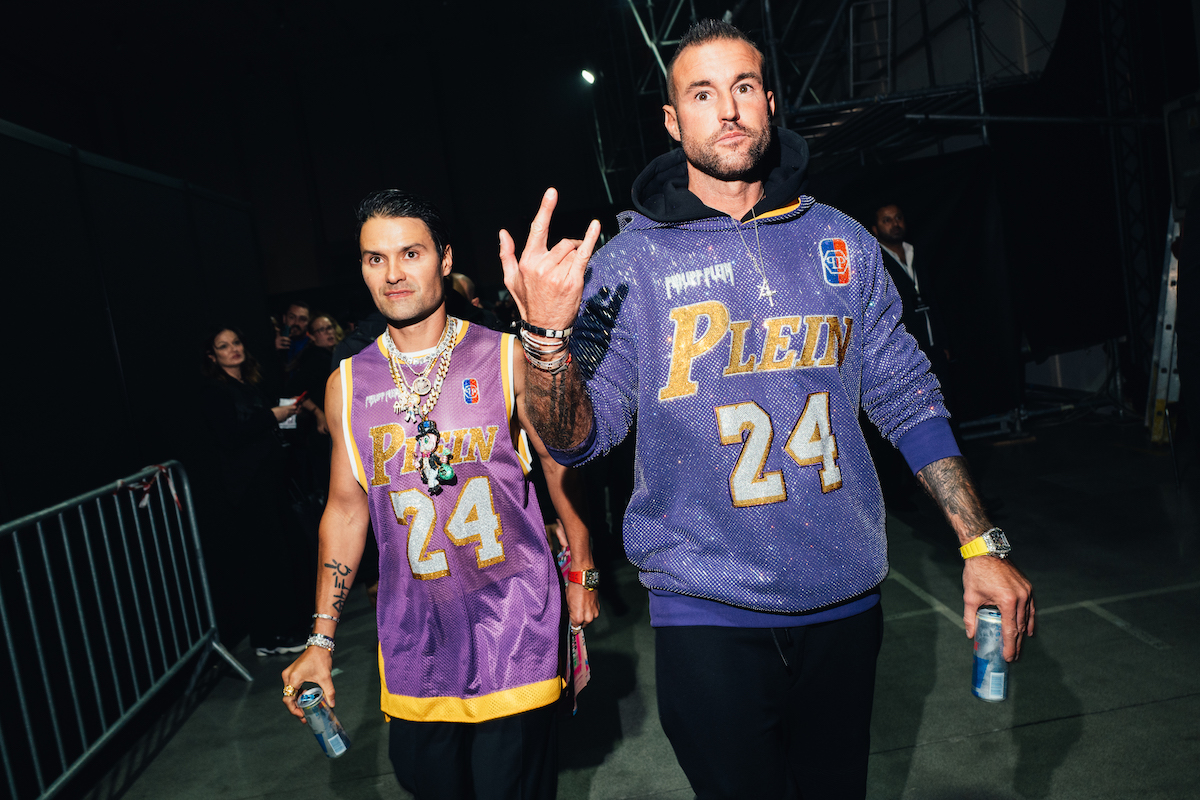 The Problem With Philipp Plein's Kobe Bryant Tribute
Over the weekend, Philipp Plein presented his Fall/Winter 2020 show during Milan Fashion Week. The show was over the top, as most Plein shows tend to be, and included a questionable tribute to the late basketball icon Kobe Bryant who, along with his 13-year old daughter Gianna, died in a helicopter crash less than a month ago.
During the show, models donned purple sequined jerseys emblazoned with Swarovski crystals and featuring a bold "24" graphic, which was Bryant's jersey number, and stamped with the brand's own Plein logo where the Lakers name should be. If that wasn't cringe-inducing enough, the runway stage featured large gold sculptures of — of all things — two similarly branded Plein helicopters. The attempted tribute to one of the biggest sports legends of our time has been met with a highly negative response, with many calling it inappropriate and tasteless.
The designer told Vogue that the helicopters had been commissioned for the show before Bryant's passing and that it was too late to remove them from the presentation. (Last-minute changes happen all the time during fashion shows so this response is dubious at best.) It's understandable that Plein would want to honor Bryant, but the spectacle of it all makes it look like he's merchandising the death of an icon — one source reported that the aforementioned jerseys were retailing for over $3000. Plein did announce that he would make $20,000 donation in Bryant's name to the Mamba & Mambacita Sports Foundation and that a portion of profits from the collection would be donated to the cause. But this effort was immediately overshadowed by the designer's own theatrics, thus rendering its intent questionable.
There's a right way to perform a proper and thoughtful tribute. And it sure as hell doesn't involve shameless Swarovski-studded self-promotion.