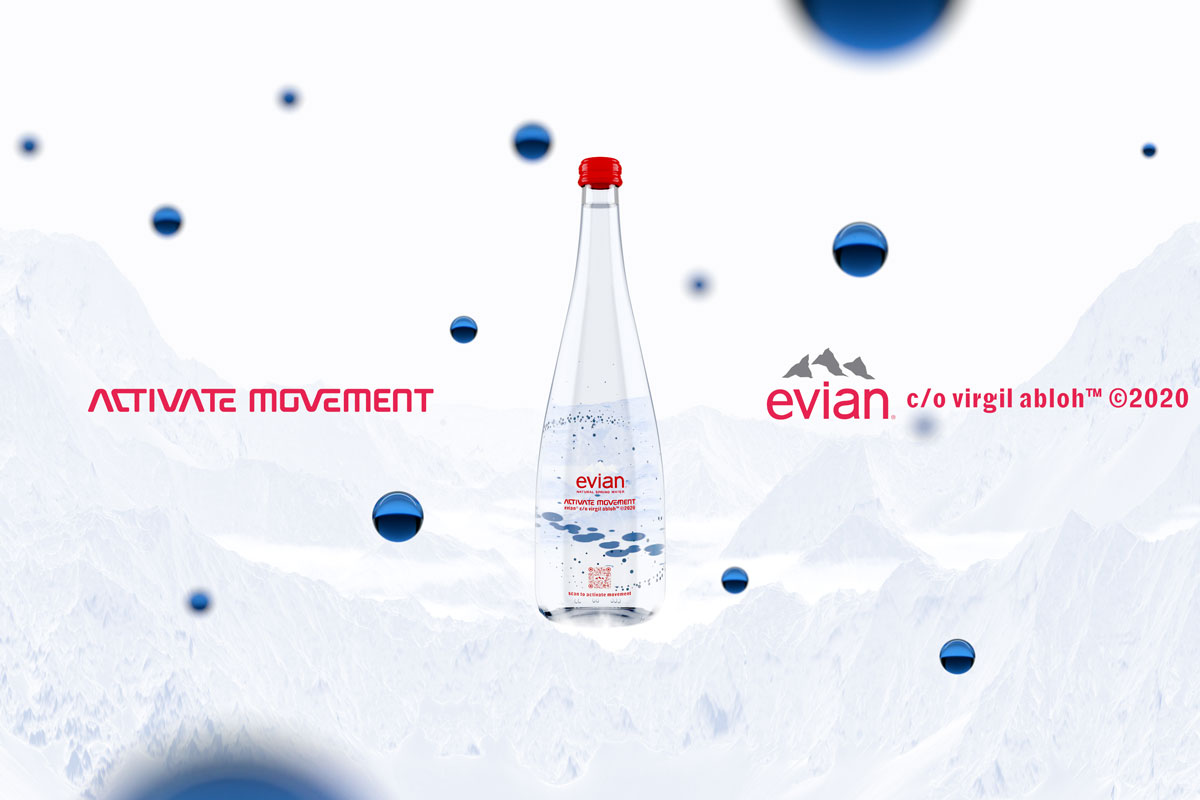 Evian & Virgil Abloh Release Reusable Water Bottles
Evian collaborated with Virgil Abloh on a limited-edition collection that aims to address the global issue of sustainability. The "Activate Movement" collection includes a selection of reusable water bottles that feature a droplet motif that represents the potential impact simple small changes can make. Along with the collection, Evian is also launching the "Activate Movement" Program, a sustainable design contest that will give 18-35-year-old applicants a chance of winning a €50,000 grant to pursue their research.
"I believe that every little thing you do can change the status quo," Abloh, Evian's Creative Advisor for Sustainable Innovation Design, said in a statement. "That's what inspired the 'Activate Movement' collection because a single drop can be the starting point of positive change. Every idea has to start somewhere, so we were thinking what if we could create that place? A place to empower the new generation."
For more information on the "Activate Movement" initiative, check out Evian's website.