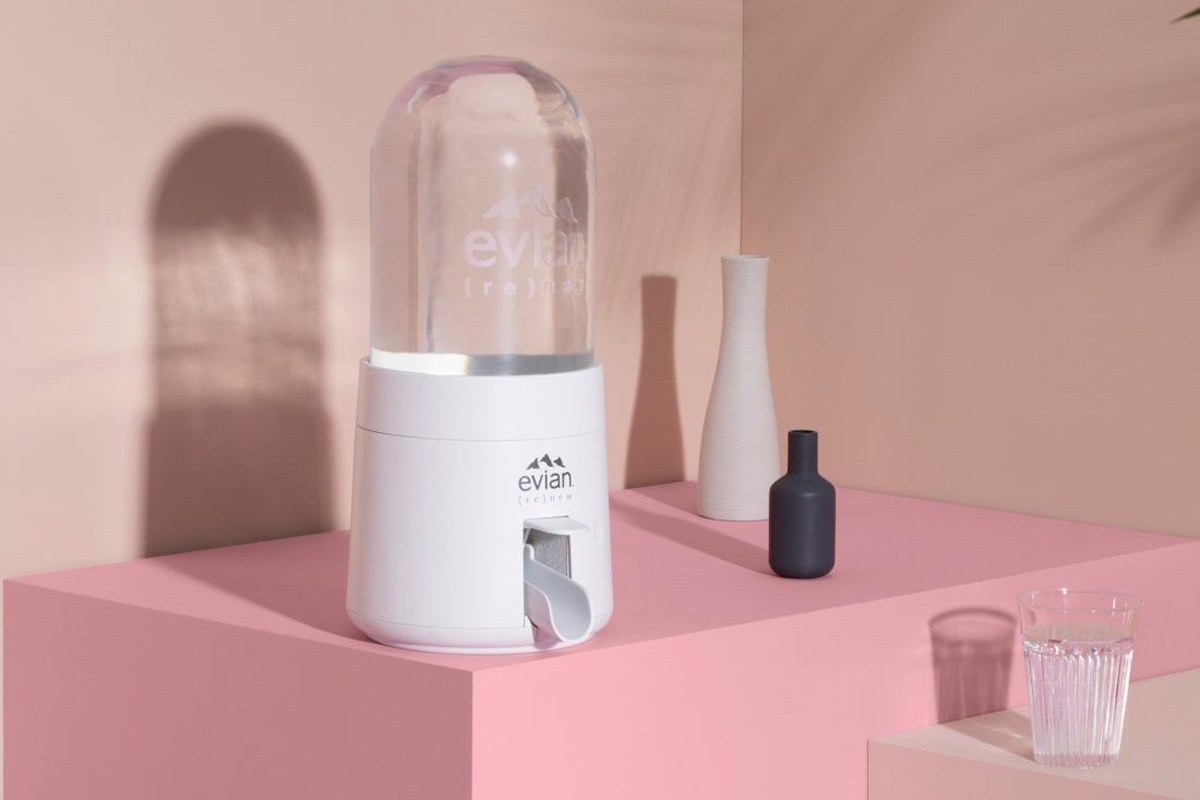 Get Hydrated with Virgil Abloh's Evian Dispenser
Visionary creative director Virgil Abloh has recently lent his talents to Evian on a new renewable water dispenser. Earlier this year, Abloh was appointed as creative advisor for sustainable innovation design for the water brand, and the dispenser is the latest piece in an ongoing sustainability initiative — by 2025 Evian hopes to manufacture and produce all of its bottles using recycled plastic.
The Renew water dispenser is a minimal design that consists of a transparent 5-liter jug that wanes as water is distributed. See it in action below.