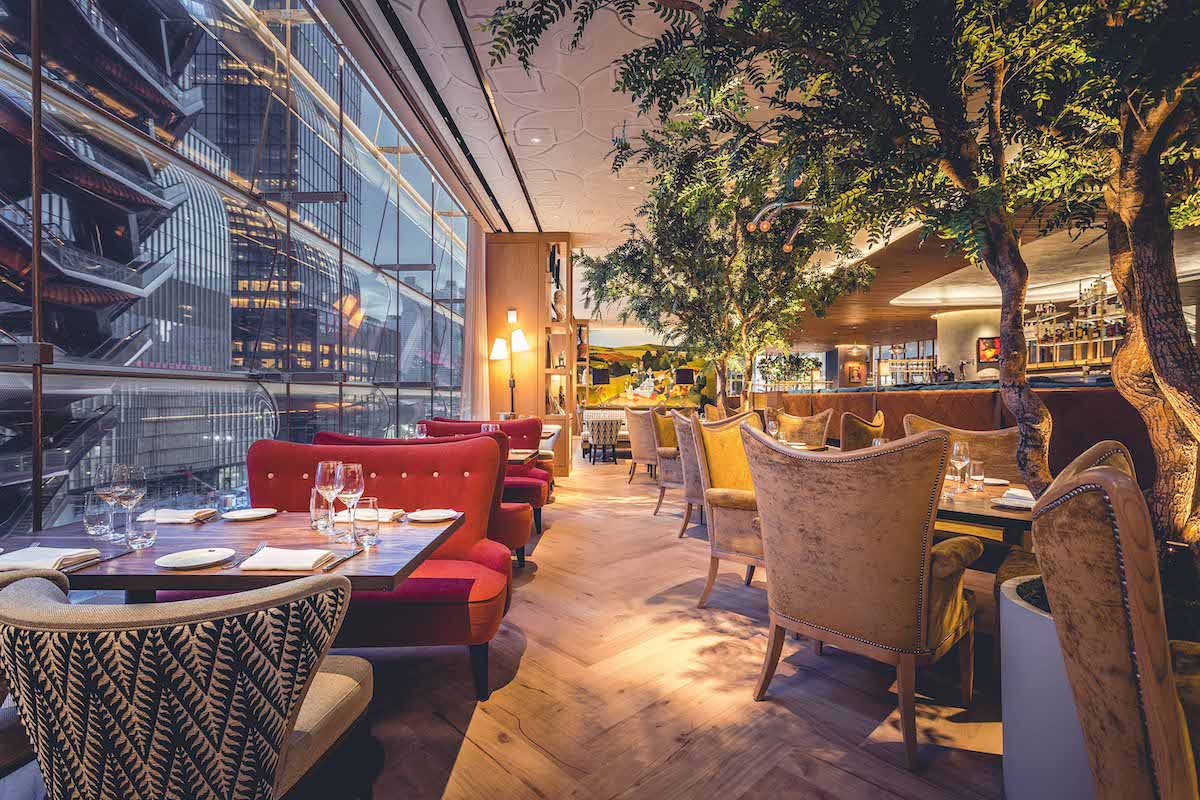 Queensyard is Hudson Yards' Hottest New Restaurant
Since its official opening on New York's West Side, Hudson Yards has quickly become a hub for shopping, dining, and everything in between. The new Queensyard restaurant alone has become a premier dining destination, featuring cuisine from both sides of the Atlantic with a British flair helmed by executive chef Danila Bogdan.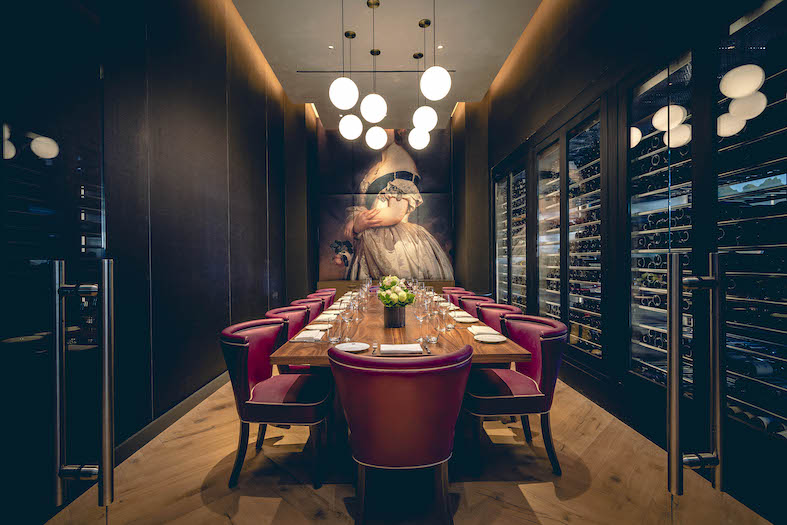 The private dining room at Queensyard.
Framed by the Equinox Hotel, the Shed Arts center, the Hudson River, and numerous shops, the neighborhood microcosm is almost its own self-sufficient city. In that sense, Queensyard is the Buckingham Palace dining room. Designed with the central attraction, The Vessel designed by Thomas Heatherwick, just outside its windows, the restaurant delivers equally splendid fare. The halibut and its daring interpretation of the beloved American ice cream flavor Rocky Road are worth the visit. Similarly delicious are the English dishes including Berkshire pork chops, baked Lancaster chicken, and English rose chicken liver parfait with sour cherries, celery, and almonds.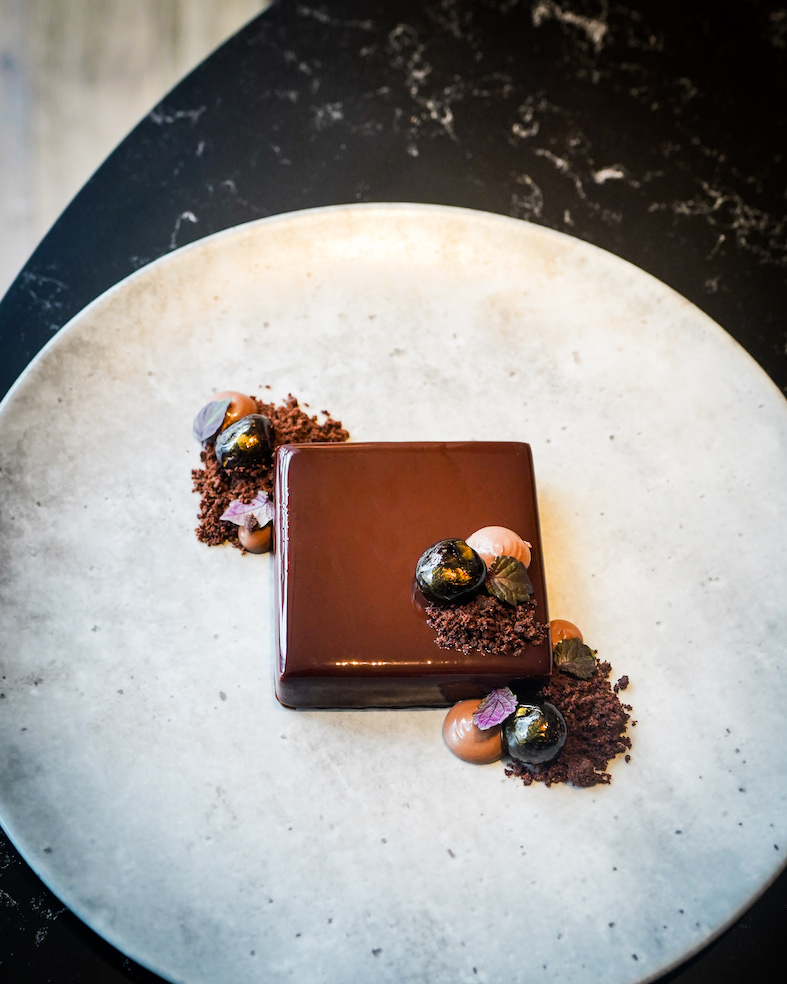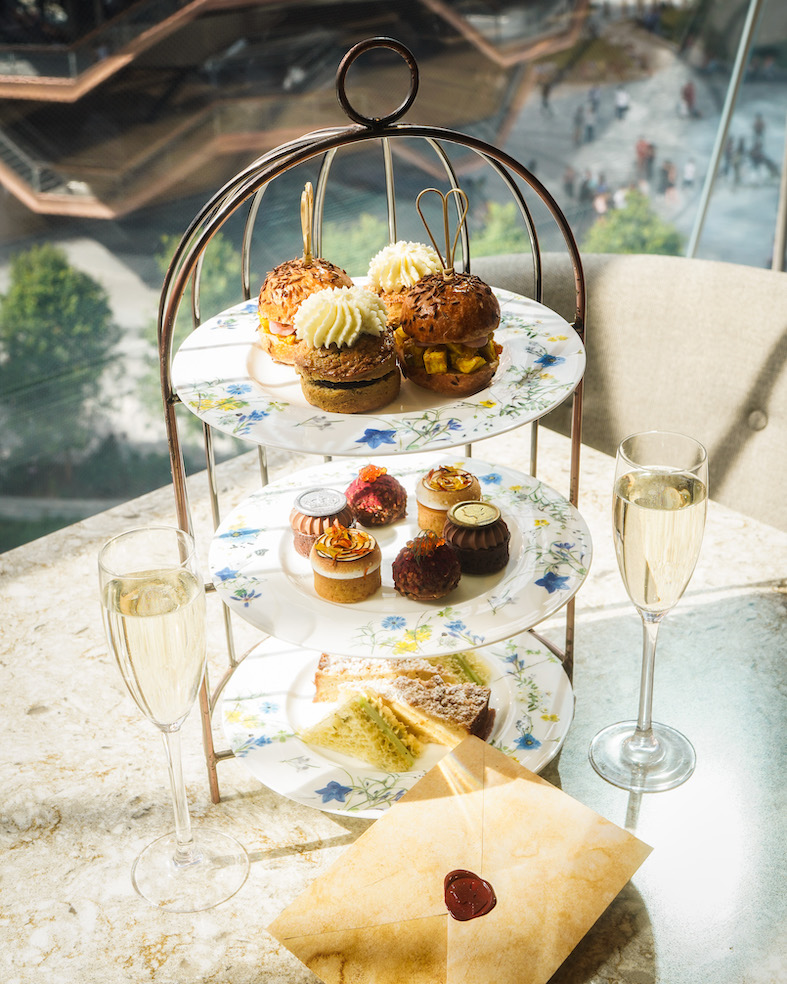 For those who prefer tea, Queensyard also offers a variety of options catered by executive pastry chef Brian Yurko. (Royal tea is available Friday to Sunday, 2-4 pm.) And still, for those in a rush, a bakery and cafe carry fresh-baked goods. But in the good old British tradition, Queensyard is one of those places that inspires a long dinner and conversation accompanied by an array of cocktails (you won't go wrong with any Gin+Tonic) against the newly iconic backdrop.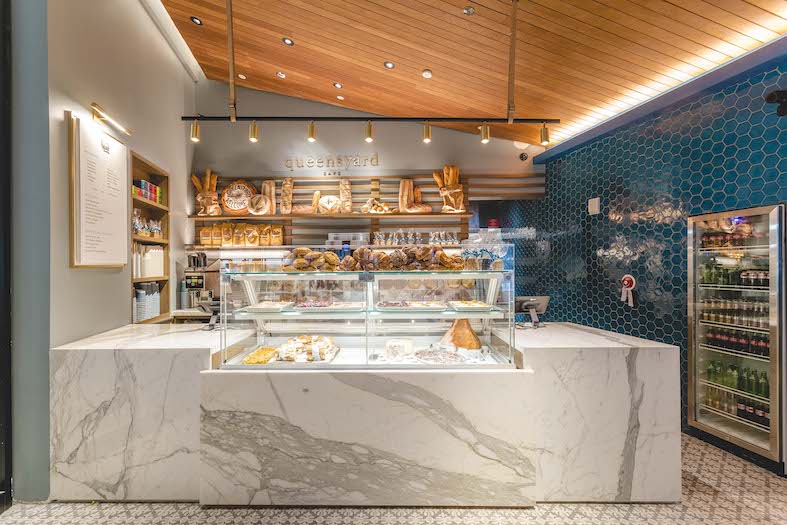 The bakery and cafe at Queensyard.
Queensyard was inspired by the rooms of an English country home. D&D London curated the experience and brought forth the inspiring space with the help of CetraRuddy architects. Elegant, the interior also features two murals by American artist Sarah Moor. For these cold days, away from the hustle-and-bustle of holiday-mania in New York, consider a cozy getaway at Queensyard.