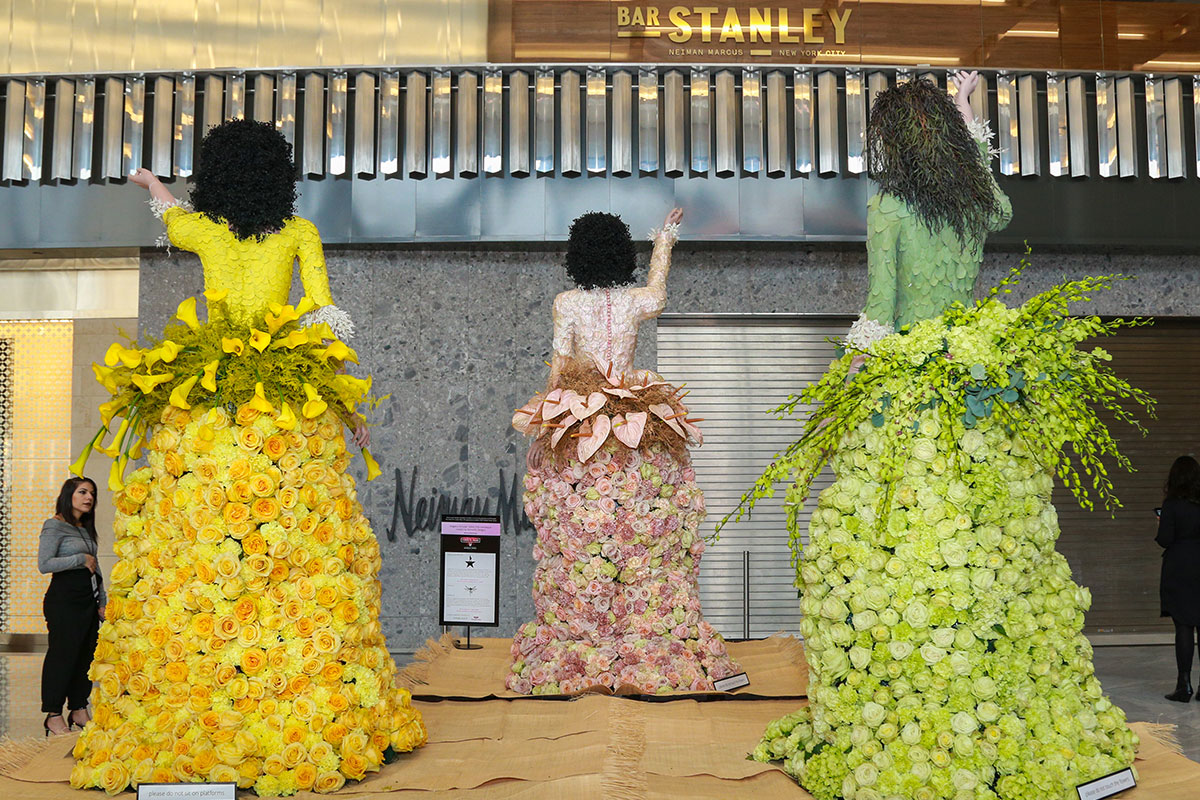 Hudson Yards Turns Into A Fantastical Flower Sculpture Garden
Canadian floral collective Fleurs de Villes is hosting a free ten-day exhibition at Hudson Yards with 14 unique flower-covered fashion mannequins in collaboration with leading florists and world-class brands. The figures are displayed on the first and fifth floors of the venue, depicting various landmarks from New York and Britain, among other references.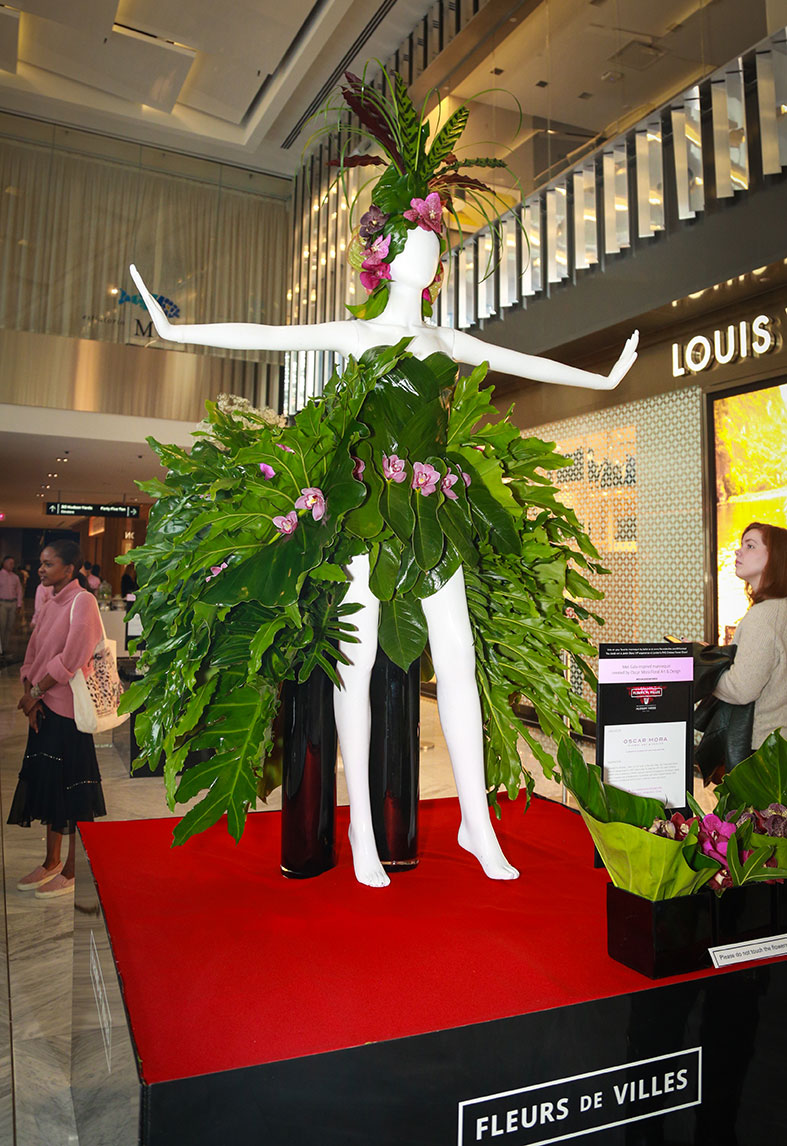 Dubbed the "Mannequin Series," the pieces were designed by local florists, apart from one piece from a British designer. Presented as artwork rather than simple arrangements, each composition is meant to be wearable. "Fleurs de Villes is a showcase for local, world-class floral design. Our pop-up shows are stunning examples of the artistry of flowers, and we are delighted to partner with Hudson Yards to present our show for the first time in New York City – connecting the public with a free sensory experience they won't see anywhere else," Fleurs de Villes co-founder Karen Marshall said in a statement.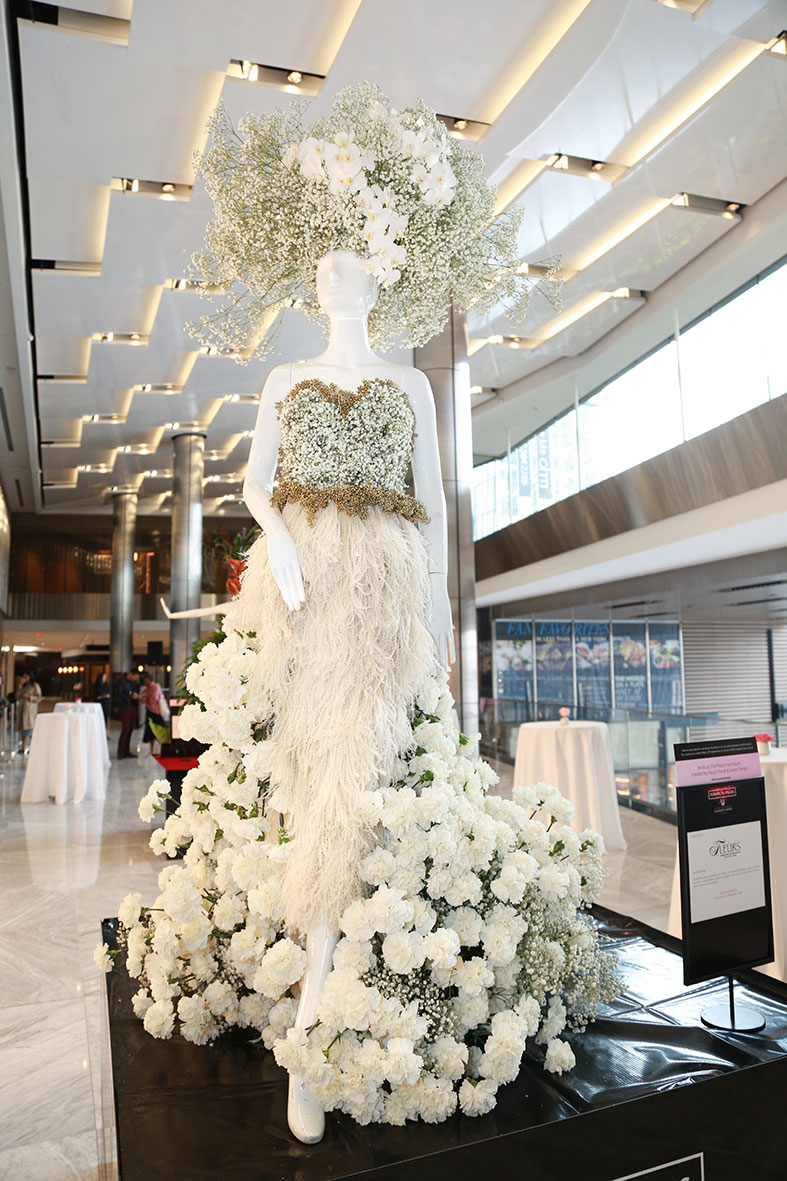 Additionally, creative director of Oprah magazine Adam Glassman, Raul Àvila, and founder of Flower Power Daily Jill Brooke were chosen as judges to award the winning florists grand prizes. The four award categories include Best in Show, Most Original, Most Realistic and Florist Favorite. Spectators can vote for their favorite mannequins and earn the chance to win a trip to London.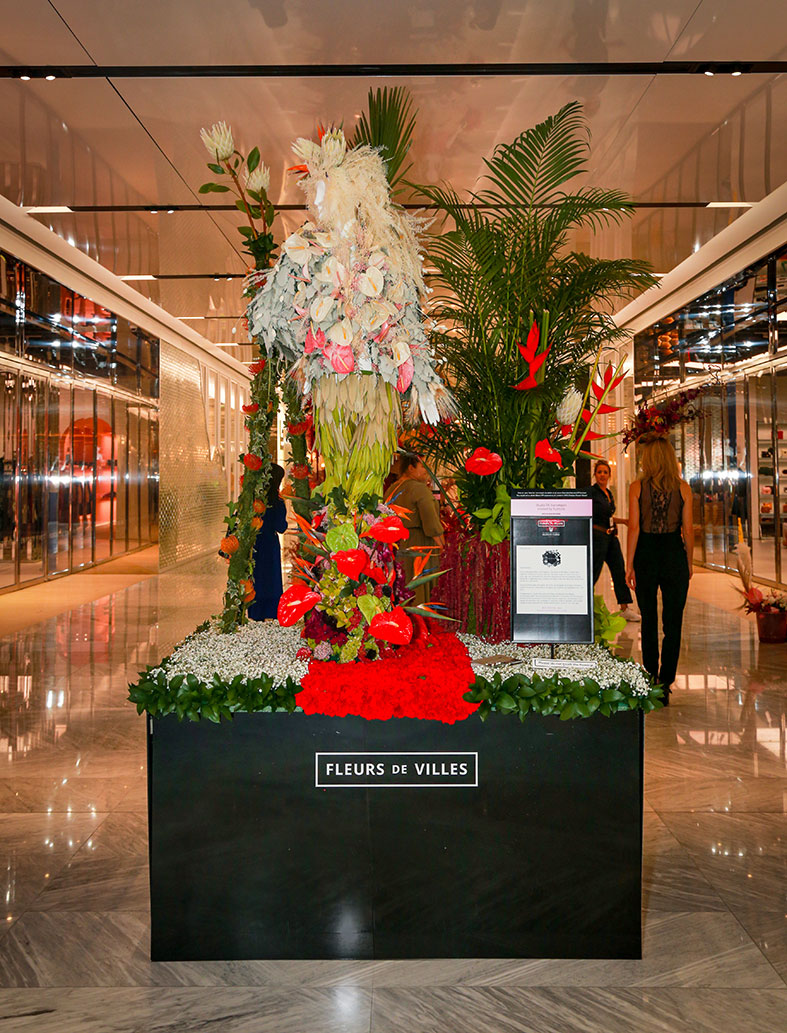 The exhibition is open at Hudson Yards from today until November 3.