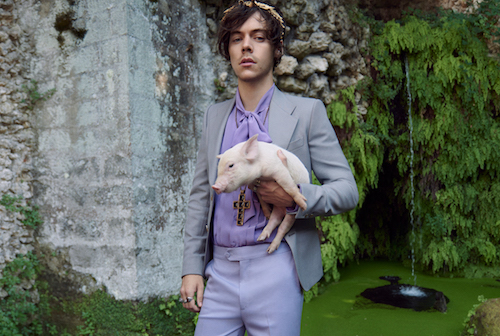 Gucci x Harry Styles Campaign
Harry Styles ventures out of London to the outskirts of Rome for a late-summer's day of garden dreaming in the new Gucci Men's Tailoring campaign in Cruise 2019 collection. Accompanied by a wad of cute pets – a lamb, goat and piglet, the singer, songwriter and actor saunters in the Renaissance gardens of Villa Lante sporting sartorial and technical Gucci pieces. The brand is loyal to its essentials including the use of pattern, jacquard, intarsia knits, patches, etc. throughout the campaign.
Gucci x Harry Styles is available in November. 
[slider_pro id="259″]