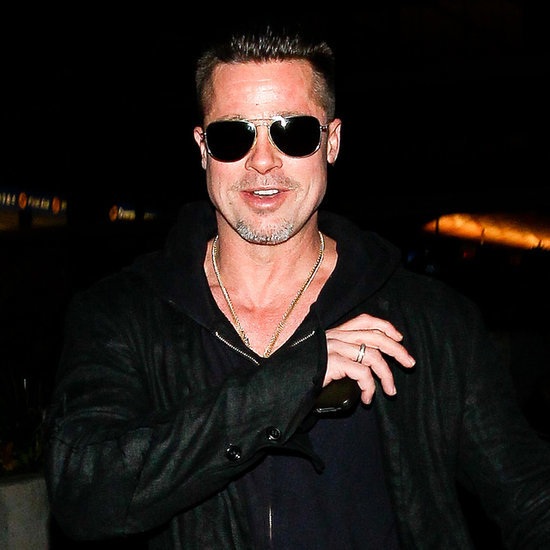 Brad "Fashion, Baby" Pitt Rolls through LAX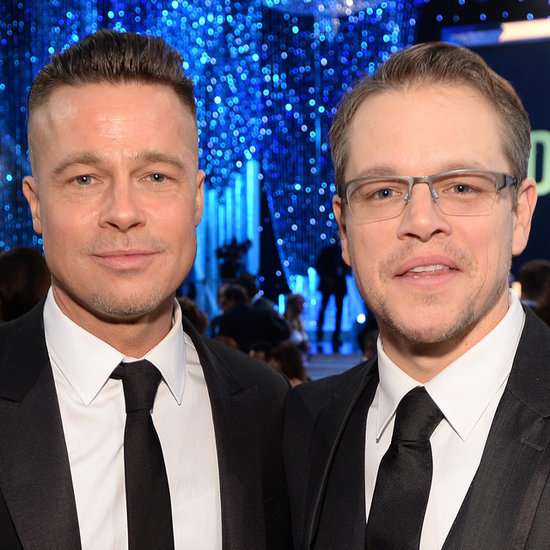 Award season is upon us—as are opening blog articles that start this way—which means Brad Pitt will be out in full designer-clad force (his wife, more of a wildcard without a film of her own to promote). Pitt's ever-lengthening IMDB page added some scroll to 2013, with a supporting role in Steve McQueen's 12 Years A Slave, for which he also served as one of the film's lead producers. Over the weekend, Pitt showed up to the Critics' Choice Awards and Producers Guild Awards with a brand new dude-do (see Mindy Kaling's hilarious Instagramming below).
Later at LAX, a paparazzo approached the actor to find out the cause behind the chopping of Pitt's gorgeous locks. The dialogue went as follows:
Pap: Congratulations, Brad.
Pitt: Thanks, Man.
Pap: What's up with the hair, man? Was it an oops or what? Were you in the bathroom and oops? What was it? You said it wasn't by choice (x2).
Pitt: Fashion, baby.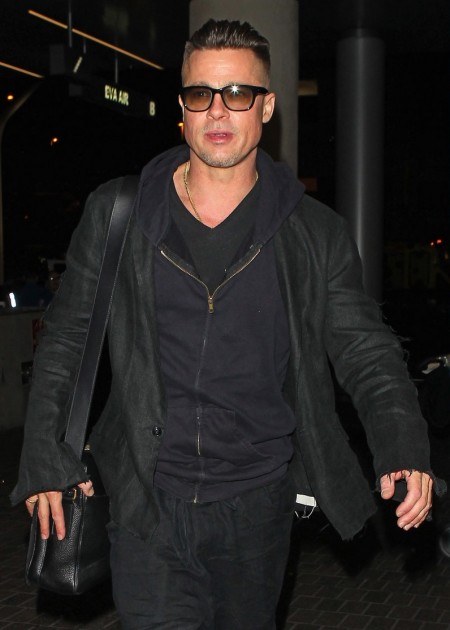 Images via Popsugar.